Blog For Free!
Archives
Home
2013 May
2013 April
2013 March
2013 February
2013 January
2012 December
2012 November
2012 October
2012 September
2012 August
2012 July
2012 June
2012 May
2012 April
2012 March
2012 February
2012 January
2011 December
2011 November
2011 October
2011 September
2011 August
2011 July
2011 June
2011 May
2011 April
2011 March
2011 February
2011 January
2010 December
2010 November
2010 October
2010 September
2010 August
2010 July
2010 June
2010 May
2010 April
2010 March
2010 February
2010 January
2009 December
2009 November
2009 October
2009 September
2009 August
2009 July
2009 June
2009 May
2009 April
2009 March
2009 February
2009 January
2008 December
2008 November
2008 October
2008 September
2008 August
2008 July
2008 June
2008 May
2008 April
2008 March
2008 February
2008 January
My Links
Old School's "80s Interviews" Summary
Old School's "80s Related Articles" Summary
Old School's "Top 10 List" Summary
Stuck in the 80s
Popdose
Like Totally 80s
The Interactive 80's Network
The Retroist
Pop Candy
Culture Brats
Child of the 1980's.com UK
80sNostalgia.com
Slicing Up Eyeballs
The Great 80s Blog
Branded In the 80s
Best of the 80s
Fourth Grade Nothing blog
Retro-Awesomeness 80s Blog
Retro-Daze
Pop Eighties Blog
I Miss The Old School Blog
Rediscover the 80s blog
Under Scoop Fire!
Return to the 80s blog
The 80s Man blog
Forgotten Flix
10% Nerd
It Goes to 11
Cult Film Club
Big Twinkies by Joel Poirier
Imdb
CBS Sportsline
Wikipedia
You Tube
List of the Day blog
tBlog
My Profile
Send tMail
My tFriends
My Images
Sponsored
Create a Blog!
Subscribe in a reader

Coming Soon: Thriller 25 & Jack Johnson
01.31.08 (10:40 pm) [edit]
It is not very often that new albums are released that I eagerly anticipate. As I look at my calendar, there are two albums being released within the upcoming two weeks that I am actually a little excited about. This Tuesday, Jack Johnson's new release titled Sleep Through the Static will become available.

I am a big fan of Jack Johnson's sound and I have been looking forward to his 5th studio album for some time. My musical tastes have evolved over the years and I have really come to love acoustic music. I have a deep appreciation for melody and harmony. Johnson's music is very mellow and soothing which is often the style of music that appeals to me. He blends several different musical styles (including folk, blues, soul, island and pop) to create his own sound.
His 2005 In Between Dreams is amazing and it is one of those albums you can listen to from start to finish and enjoy every single track. I highly recommend this entire album and in particular either of the songs "Better Together" or "Sitting, Waiting, Wishing." If you like that, let me know and there is a lot more Jack Johnson I can recommend. In the meantime, I will be anxiously awaiting his new album coming next week.
The following week, on February 12th, the new Michael Jackson Thriller 25 album is due for release.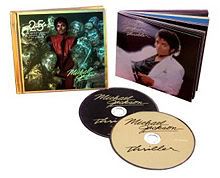 As you should know already from reading my posting way back on January 7th, I have always been a big fan of Jackson's music (though not necessarily the person he seems to have become). This album is to mark the 25th anniversary of the truly iconic Thriller album (though that was originally released in 1981 which would now be 26-27 years ago). The original Thriller is the single best selling album worldwide and second in the United States to The Eagles Their Greatest Hits (1971-1975). Thriller 25 will include the 9 songs from the original release, but will also include one newly released song and five new remixes that feature current artists like Akon, Fergie and Kanye West (*see the track list below). One of the new remixes was released last week (January 23rd) and "Wanna Be Startin' Somethin' 2008" was available to download on iTunes. This was the first new music from the King of Pop in nearly 5 years.

The album will also include a DVD which includes 4 videos including the revolutionary "Thriller" video and the infamous Motown 25 performance from 1983 where he unveiled the moonwalk for the first time. It is amazing to think back to that time when he exploded into a cultural icon and phenomenon and see now how the mighty have certainly fallen in this case. Either way, he continues to be a musical genius in my opinion. I will purchase Thriller 25 when it is released in a couple weeks and I hope he goes back into the studio to record more new material soon. *Here is the track listing for the album and DVD:
Thriller 25
1. "Wanna Be Startin' Somethin'"
2. "Baby Be Mine"
3. "The Girl Is Mine" with Paul McCartney
4. "Thriller"
5. "Beat It"
6. "Billie Jean"
7. "Human Nature"
8. "P.Y.T. (Pretty Young Thing)"
9. "The Lady in My Life"
10. "Voice-over Session from Thriller with Vincent Price"
11. "The Girl Is Mine 2008" with will.i.am
12. "P.Y.T. 2008" with will.i.am
13. "Wanna Be Startin' Somethin' 2008" with Akon
14. "Beat It 2008" with Fergie
15. "Bille Jean 2008" with Kanye West
16. "For All Time"
DVD
1. "Thriller" video
2. "Beat It" video
3. "Billie Jean" video
4. "Billie Jean" Motown 25 performance
I recommend you read my January 7th posting again. It included my Top 10 Michael Jackson songs of all time. You can click on that link to take you there.
That will do it for Kickin' it Old School today. Thanks for reading and please pass the word on to others. If you are a pop culture junkie like I am, I came across a website that might interest you. Though I am more of an 80's nostalgist, this site goes back much further than that. Click on this link to take you to Retro Crush. If you go, let them know that Old School sent you.
Check this out: I am going to include some interesting tidbits, nuggets and other useless knowledge that you might find interesting:
"I am." is the shortest complete sentence in the English language.
111,111,111 x 111,111,111 = 12,345,678,987,654,321
The first couple to be shown in bed together on prime time television were Fred and Wilma Flintstone.
Hawaiian alphabet has 12 letters.
Percentage of Africa that is wilderness: 28%
Percentage of North America that is wilderness: 38%
The world's youngest parents were 8 and 9 and lived in China in 1910.
The San Francisco Cable cars are the only mobile National Monuments.
Only two people signed the Declaration of Independence on July 4th, John Hancock and Charles Thomson. Most of the rest signed on August 2, but the last signature wasn't added until 5 years later.
The term "the whole 9 yards" came from W.W.II fighter pilots in the South Pacific. When arming their airplanes on the ground, the .50 caliber machine gun ammo belts measured exactly 27 feet, before being loaded into the fuselage. If the pilots fired all their ammo at a target, it got "the whole 9 yards."
The phrase "rule of thumb" is derived from an old English law which stated that you couldn't beat your wife with anything wider than your thumb.
The only two days of the year in which there are no professional sports games (MLB, NBA, NHL, or NFL) are the day before and the day after the Major League all-stars Game.
Quote of the day: "Before you criticize someone, walk a mile in their shoes. Then when you criticize, you will be a mile away and have their shoes." -Not sure, but sounds like something Steven Wright would say. Either way, it is a pretty funny quote.
Download this: Could easily have used a Jack Johnson or Michael Jackson song here based on the topic today, but I will give you something different. "You Give Me Something" by James Morrison - This is featured on the album Undiscovered which was released in the U.S. last year. I came across this album before it was released here (since it was released in Britain back in 2006) and I really liked it a lot. If you like the one song, definitely get the entire album.

1 Comments
No Country For Old Men
01.30.08 (9:36 pm) [edit]
Well, I could not wait any longer and saw the movie No Country For Old Men yesterday. To describe this film in one word... WOW.
In my January 28th posting, I discussed the Screen Actors Guild (SAG) Awards and the fact that No Country For Old Men won the award for Outstanding Performance by a Cast in a Motion Picture. I have always felt that this award, voted on by their peers, has to be the utmost honor and a sure indicator of quality entertainment. Specifically, two of the last three winners of this award are personal favorites of mine. Little Miss Sunshine won last year and Sideways won the award in 2005. I have given this award more credence since 1998 when The Full Monty was chosen for the award over Titanic. So after No Country For Old Men won this award Sunday night, I knew I had to see it and, boy, was I right.
If you have not seen this movie yet, don't worry because I do not plan on spoiling it in any way. Have no fear and continue reading. The film does feature quite a bit of violence and blood, so be warned of that going in.
As its SAG award recognizes, this movie contains incredible performances by an amazing cast. There are really three major characters. "Llewelyn Moss" is played brilliantly by Josh Brolin and Tommy Lee Jones is perfectly cast as "Sheriff Bell."

They are great, but the truly special achievement is made by Javier Bardem who plays the sociopath "Anton Chigurh." When I say special, I mean Bardem's performance is both riveting and haunting and it might be as good as any I have ever seen. Simply outstanding.
This won't ruin the film, but there is this scene towards the end of the film that really captured the essence of the story for me. It is a conversation that takes place between "Sheriff Bell" and his "Uncle Ellis" who is character that has not been previously introduced in the film (in typical Coen Brothers fashion). The sheriff is explaining that he felt "outmatched" and his uncle tells him that we have to continue with our lives no matter how evil life gets. This message resonated with me and I could easily apply it to what these characters were going through. "Uncle Ellis" also had another powerful message during his short conversation with "Sheriff Bell." He said, "While all the time you spend trying to get back what's been took from you, more is going out the door." For not having all that much screen time, this character really helped summarize and tie things together. I am not sure if these are necessarily the messages that the writers intended, but that is what I took from it. Those are definitely some words of wisdom that we can all live by.
As great as the acting and characters are in this film, it is also a technical masterpiece.

The directing and editing, by Joel & Ethan Coen, as well as the cinematography and sound are all superb. I did not go into the theater expecting to be as impressed as this film left me when it was over. The Coen Brothers have made some other decent movies (like Fargo, The Big Lebowski and O Brother, Where Art Thou?), but I feel none of them come close to this project. The Coen Brothers have already won the Directors Guild of America award for Outstanding Directorial Achievement in Motion Pictures. Again, this has to be quite an honor since it is awarded by your peers. Not only did they direct, edit and produce this film, but they also wrote the screenplay which is based off of the novel by Cormac McCarthy of the same title. Best Adapted Screenplay is just one of the 8 Oscar nominations that No Country For Old Men has received. We will find out on February 24th just how many of those the film actually wins. I expect Javier Bardem to take home the Oscar for Best Supporting Actor and I also expect the film to win the Oscar for Best Picture. I still will also cheer for both Juno and Michael Clayton which I enjoyed very much. I feel lucky that I have been able to see three such incredible films this year.
Well, that is all I have for Kickin' it today. Thanks for reading and I appreciate all of the feedback. I will probably do some Super Bowl coverage later this week. Peace and much love.
Check this out: Yesterday, I directed you to a fantastic Christopher Walken impression which I hope you enjoyed. Today, I am going to direct you to a music video that features the real Chris Walken. I have always thought this was awkward yet genius at the same time. It is the video to "Weapon of Choice" by Fatboy Slim, check it out.
Quote of the day: This is one of my all-time favorites... "If you have no confidence in self, you are twice defeated in the race of life. With confidence you have won even before you have started." -Marcus Garvey
Download this: "Take It Outside" by Barenaked Ladies - This is from the 2003 album Everything to Everyone

3 Comments
Bill Murray Top 10 Movies - Kickin' it Old School
01.29.08 (8:59 pm) [edit]
Tuesday is usually the day when all of the new music and DVDs are released to the public. One DVD release that caught my eye was a 15th Anniversary Edition of Groundhog Day. I have always loved this film which stars the brilliant Bill Murray.

I read an interesting quote from Entertainment Weekly's Gregory Kirschling regarding this movie, "Was Groundhog Day always this deep? What strikes you now isn't how simultaneously barbed and warm Murray is as he lives Feb. 2 over and over, but how simultaneously bleak and hopeful this modern classic feels: Every day is cold and lonely, the film insists, yet we can still make the most of it." This movie does not get the credit it deserves because it is a rare combination that a film can be a little deep, yet so very funny. Bill Murray also does not get the credit he deserves for this role or as the comedic actor that he has become. Unfortunately, it does not seem like there are enough new special features that make it worthwhile to trade up to this anniversary edition. Murray is not a part of any of the extras, but the often asked question regarding how many days in a row the character repeats is addressed. The director, Harold Ramis, gives his take that this could have lasted "for about 10 years."
I already own Groundhog Day on DVD, so I do not plan on buying this new version. If you don't already own it or have never seen it, I definitely recommend you go out and pick it up this week.

I decided this would be the appropriate time to pull out my Top 10 lists. Here is OLD SCHOOL'S TOP 10 BILL MURRAY MOVIES:

Honorable Mention. Kingpin (1996) as "Big Ernie McCracken" - This bowling movie by the Farrelly Brothers is sometimes disturbing, but also has its share of very funny material. It stars Woody Harrelson and Randy Quaid, but Murray has a small role as the big time bowling star. In classic Murray style, he steals every scene that he is in, so that is why I at least give it honorable mention here.

10. The Man Who Knew Too Little (1997) as "Wally Ritchie" -

This film is much better and more entertaining than many have given it credit for. Murray's character is mistaken for a secret agent while he thinks he is just participating in a game. He stumbles his way through the story somehow surviving and baffling the bad guys along the way. The comedic timing is excellent. If you never gave this movie a shot and you are a Bill Murray fan, I suggest you go check it out.

9. Rushmore (1998) as "Herman Blume" - As with all Wes Anderson films, many people either love or hate them. I am usually not a big fan of Wes Anderson films, but I felt that Bill Murray pulled me through this one. It is not the typical Murray comedy. If you are looking for a movie where you laugh at every scene, this is not that type of comedy. It is much more surrealistic and even heartbreaking, but an outstanding performance by Murray nonetheless.

8. Scrooged (1988) as "Frank Cross" - This is a modern day telling of the Dickens' classic A Christmas Carol. Murray plays the "Scrooge" like character who happens to be a greedy TV exec as he gets saved by the lessons learned as three spirits visit him on Christmas Eve. It has the happy ending that we all love and I always enjoy watching this film during the holidays.

7. Quick Change (1990) as "Grimm" - Another very under-rated movie, Murray actually was the co-director on this film (his only directorial credit in his career). The story is about a guy who decides he can't stand life in the big city anymore, so he plans the ultimate bank robbery to allow them to live out their dreams in paradise. It features a great performance by Murray, but also a strong supporting cast including Geena Davis, Randy Quaid and Jason Robards. It is definitely a worthwhile effort.

6. What About Bob? (1991) as "Bob Wiley" - This is a very funny film, directed by Frank Oz (yes, Yoda himself), where the patient drives his psychiatrist crazy. The contrast of Murray's obsessive compulsive character and the uptight "Dr. Leo Marvin" (played marvelously by Richard Dreyfuss) is very entertaining in itself. Lots of comedy here. If you have not seen it in a while, it is definitely time to see it again.

5. Ghostbusters (1984) & Ghostbusters 2 (1989) as "Dr. Peter Venkman" -

The 80's nostalgist that I am naturally holds these movies in a fond place. These were such entertaining movies and Murray's Venkman character was definitely the highlight and gets most of the best lines. The first film turned into a national phenomenon. Ghostbusters does not take itself too seriously and came from a time when blockbusters used to be fun and entertaining. "Who you gonna call?"

4. Lost In Translation (2003) as "Bob Harris" -

This film which won Sophia Coppola an Oscar for Best Original Screenplay, was ranked on my Top 10 Independent Films featured in my January 26th posting. Murray was nominated for the Best Actor Oscar for his role as "a movie star with a sense of emptiness" who meets a neglected newlywed (played by the beautiful Scarlett Johansson) while in Tokyo, Japan. They play such likable characters, though a bit of a departure for Murray, that give this film a subtle familiarity. This is a very original film that I enjoyed very much and highly recommend.

3. Stripes (1981) as "John Winger" - Another fantastically funny 80's comedy, this was one of Murray's first major roles. He stars with Harold Ramis as two buddies who decide to join the Army as a way to get away from their real lives. This film also ranked on my John Candy Top 10 list from the January 21st posting. I am particularly fond of the drill sergeant character "Sgt. Hulka" played by Warren Oates as well as the entire graduation scene where Murray leads the platoon as they perform their routine. They don't seem to make comedies like this one anymore and that is a terrible shame.

2. Groundhog Day (1993) as "Phil Connors" - You can read above about this very funny and touching movie where Murray plays a weatherman who keeps waking up to the same day over and over again until he gets it right. Outstanding.

1. Caddyshack (1980) as "Carl Spackler" -

Murray creates one of the truly classic movie characters in this film which I consider my favorite comedy of all time. I love this film that centers around the golf course at a country club and also stars Chevy Chase, Rodney Dangerfield and Ted Knight. There are so many funny lines and scenes, but as usual, Murray steals every scene he is a part of. What it lacks in substance, this movies makes up more than enough in entertainment. I will sit down and watch this anytime.
As always, the order can definitely be debated (except for Caddyshack at #1), but I feel confident that those are the ten best. Let me hear your opinions on this list! Bill Murray is one the best comedic actors of my time, but when was the last true comedy that he has made? I am not sure if he will ever go back to making those types of comedies again, but I desperately wish he would. As I have discussed, the comedy genre in cinema has suffered greatly over the last decade or more and the major reason is that there are nobody like Bill Murray, Chevy Chase or John Candy making funny movies anymore. And sadly, there might never be anybody like them again.
That's Kickin' it for today. Thanks for reading and please tell a friend. Be sure to get your pets spayed or neutered to help control the pet population.
Check this out: I enjoy comedians who do great impersonations. One of my favorites is Kevin Pollack. The following link displays a fantastic bit on Christopher Walken. Notice the reference within where he says "I kick it old school!"... www.youtube.com/watch?v=3xKXbOVbAvE
Quote of the day: "Advice is what we ask for when we already know the answer but wish we didn't." -Erica Jong (American author and educator)
Download this: "Innocence" by Hootie & The Blowfish - I am a huge fan of this band and I am sure other songs by them will be recommended here in the future. This fantastic song comes from their self titled album from 2003 and also appears on their greatest hits.

5 Comments
Sundance Film Festival & Top 10 Independent Films
01.26.08 (7:15 pm) [edit]
Welcome to Kickin' it Old School. It has been 3 weeks since we started this adventure and I must say I am pretty proud of the progress we have made in this short period of time. If you have missed any of the previous 21 postings, please click on the little orange button in the left column that looks like this...
That will give you a list of all of the postings, but remember if the topic does not necessarily interest you there are always the special features at the end of each posting (including "check this out," "quote of the day" and "download this"). Please feel free to subscribe to the blog, too, because I try to keep up with at least one posting per day. As always, send me your comments and I appreciate you taking the time to read Kickin' it Old School.
Hope you read my January 8th posting regarding Art Monk needing to be voted into the pro football hall of fame. If not, click here to check it out. I was made aware of a grass roots effort to get Monk this deserved honor and I would like to direct you to another site where you can find out more about the situation and what you might be able to do to help. Please go here now or after you're done reading the rest of mine Hopefully , Art Monk will be a part of this next class inducted later this year.
On to today's topic... The 30th Sundance Film Festival is wrapping up this weekend out in Park City, Utah. If you are not familiar, Sundance and Cannes (held in France during May) are the most renowned of the many film festivals held all over the world each year. These film festivals are really an outlet for independent film makers to show their work. Indie filmmaking has really changed over the years, but undoubtedly has made a major impact on Hollywood. I came across a great article which really explains the evolution. I could not explain it any better, so I direct you to this article now (but please come back and finish reading here)... www.independentfilms.org/independent-film.html. Many deals are made at festivals like Sundance by studios to distribute what were originally independent films. For some, this can be the big break that an indie filmmaker needs to start a career. For others, they simply do not want to deal with the studio's intrusions and mandates during the making of the film, but then look for the studio's help distributing it after it is made. Many studios even have divisions that are indie film focused. Independent films have received much more attention in recent years from the big studios as well as the average movie fan. There are several films that have premiered at the Sundance Film Festival and went on to be quite popular. Some achieve box office success, but many do not find a following until they are out on DVD. Indie films like Reservoir Dogs, Donnie Darko and Clerks are now considered classics, but were relatively unknown until they found an audience on DVD. The movie to premiere at Sundance and go on to the biggest box office success happens to be The Blair Witch Project (1999). My all time favorite movie, Pulp Fiction, earned more, but actually debuted at Cannes. I decided to do a Top 10 list of my favorite independent films, but most of the films I chose are probably not considered "true" indie films. I also chose to only go back to 1994 when both Pulp Fiction and Clerks were released. Some movies from before 1994 that are technically independent films surprisingly include: Psycho (1960), To Kill a Mockingbird (1962), The Graduate (1967), Halloween (1978) and The Terminator (1984). The very funny Monty Python and the Holy Grail (1975) and Life of Brian (1979) are also indie films. You will find that many of the films on the following list have appeared on one of my previous Top 10 lists and I find it interesting that so many technically started as independent films. It was very difficult to narrow it down to just ten movies. Here is OLD SCHOOL'S TOP 10 FAVORITE (technically) INDEPENDENT FILMS (1994-present):
Honorable Mention. Clerks (1994)
- This film launched Kevin Smith's career and he now is one of my very favorite filmmakers. It was a true independent film made by Smith for just over $25,000 (which he raised by maxing out ten credit cards, selling his comic book collection and his college fund) at the convenience store that he actually worked at while it was closed between 10:30 pm and 5:30 am. The film features some outstanding dialogue and introduces the iconic characters of Jay & Silent Bob. I love this film and wanted to give it some credit, but just could not break it into the top 10.
10. Lost in Translation (2003) - This film, written and directed by Sophia Coppola, will appear on my Bill Murray Top 10 list once I publish that one. Several other films could have taken this #10 slot including: Memento (which I have mentioned before), Being John Malkovich (which I mentioned in my John Cusack Top 10 list) or even Seven (the 1995 thriller starring Brad Pitt & Morgan Freeman). Tough decision, but I gave the spot to this movie because it seemed to have more of an idie feel than the others.


9. Eternal Sunshine of the Spotless Mind (2004) - This movie stars Jim Carrey and Kate Winslet and was written by Charlie Kaufman. Kaufman's work, like Being John Malkovich, can be quite unique but that makes it more interesting and entertaining to me. The story is about two people who try to have their memories erased in order for them to forget about eachother. I enjoyed this film quite a bit and recommend you check it out if you have never seen it.
8. Little Miss Sunshine (2006) - This film made my Top 10 for movies nominated for the Best Picture Oscar, but that did not win. Go back to that list to read about it. It is one of the most successful films to premier at Sundance and one that I highly recommend.


7. American Beauty (1999) - Written by Alan Ball (who won the Oscar for Best Original Screenplay and who also wrote the HBO series Six Feet Under), this film won the Oscar for Best Picture that year. It stars Kevin Spacey who also won the Oscar for Best Actor in a leading role. It is just an amazing piece of cinema which should be obvious based on all of the awards it was given.


6. Juno (2007) - I have mentioned this film several times before in my postings (January 6th & again January 22nd). Outstanding movie and I recommend it to everyone.
5. Sideways (2004) - This film also made my Top 10 for movies nominated for the Best Picture Oscar, but that did not win. Great characters make this movie great. As with any movies on this list, I highly recommend them to everyone.
4. The Usual Suspects (1995) - Won the Oscar for Best Original Screenplay which is always one of the most important awards in my opinion. Surprisingly, this cast comes together superbly to tell this story that features several twists and turns. Who is Keyser Soze??? Fantastic film from start to finish.
3. Grosse Pointe Blank (1997) - This is one of my personal favorites as discussed during the John Cusack Top 10 list. I am sure this film would not appear as highly on most people's list of favorites, but I think it is fantastic. Kind of dark comedy, but that is right up my alley.


2. Swingers (1996) - A true indie film, written by and starring Jon Favreau, Swingers is one of my all time favorites. The film also stars Vince Vaughn and launched the career of one of the funniest actors in all of Hollywood. It is the first major film for Ron Livingston who would later star in one of my all time favorite comedies, Office Space, which we will definitely discuss more in a future posting. Admittedly, this is more of a "guy's movie" but is still one of the funniest movies I have ever seen. "Vegas, baby!"
1. Pulp Fiction (1994) - This film ranked #1 on my Top 10 for movies nominated for the Best Picture Oscar, but that did not win. It happens to be my favorite movie of all time and, in my opinion, a masterpiece created by Quentin Tarantino. I concede that it is definitely not everybody's taste level for entertainment, but I think it is pure genius. A truly special piece of cinema.
There's my Top 10 and, as always, the order is not set in stone (except for Pulp Fiction at #1). Another Tarantino movie, Reservoir Dogs, is a classic indie film that appears highly on most list, but not quite as high on mine. I enjoy that movie, but it just does not make my Top 10. A few other indie films with incredible cult followings that do not appear on my list also include Donnie Darko, The Big Lebowski and Napoleon Dynamite, though I do enjoy each of them. What films do you feel are missing???
OK, that does it for another Kickin' it. Thanks for reading and please subscribe to be sure you don't miss any of them. Remember, to go to the website I noted above to support Art Monk's hall of fame induction. Peace and much love.
Check this out: I am sure most of you have heard the song "We Didn't Start the Fire" by Billy Joel. Here is a link to a VERY cool video for this song. It is definitely worth checking out.

Quote of the day: "The greatest mistake a man can make is to be afraid of making one." -Elbert Hubbard (American write in late 1800's and into the early 1900's)
Download this: "Let's Stay Together" by Al Green - This song was originally released back in 1972, but it was also featured on the soundtrack to Pulp Fiction. I felt it was fitting to list it here based on this posting's topic.

2 Comments
Shoes: Air Jordan XX3 & Samaritan's Feet
01.25.08 (9:28 pm) [edit]
Today was the first limited release date for the new AIR JORDAN XX3 shoe by Nike. It is the 23rd anniversary and #23 is the number that Michael Jordan made famous. These are the shoes that he made famous as well.
The first AIR JORDAN was released in 1985 to great acclaim during his rookie basketball season and instantly became the industry's best selling basketball shoe. Over the next 22 years, the AIR JORDAN has been one of the world's most recognizable franchises known for its signature Jumpman logo, innovative technology in basketball and forward thinking fashion. The new AIR JORDAN (blue version shown in picture)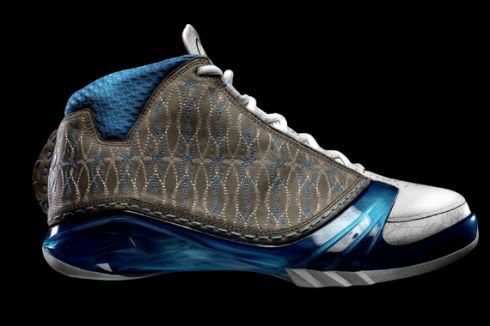 will sell for $230 during this limited release where only 23 pairs of shoes were available at just 23 retail locations. That might seem expensive, but they are already selling for much more on ebay. Looking very quickly, I saw a pair that had a high bid of $1025 with two days of bidding left and I saw pairs with "buy it now" options from $1800 to $2500. There will be two more release dates in February (16th and 23rd) where the shoes will be made available for the bargain price of $185
(black, white & red version shown in picture and also a black version not shown here). Still very expensive shoes! One interesting aspect is that this is the first high performance basketball sneaker that takes the environment into account. With out creating a completely "green" sneaker, the AIR JORDAN XX3 has done everything possible to create less waste and use none toxic materials without giving up performance. At least Nike is making an attempt in this regard to be a little more environmentally conscious. It is rumored that this 23rd edition will be the last, but neither Nike or Jordan will confirm that fact. Did I mention they were $185?

Speaking of shoes... I hope you heard the story about college basketball coach Ron Hunter. If not, here is a quick summary. Hunter is the 43 year old basketball coach at IUPUI (Indiana University-Purdue University Indianapolis)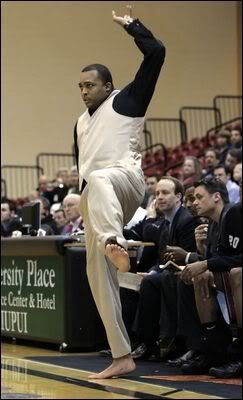 and he coached his team's game last night in bare feet as part of his efforts to collect shoes for impoverished children in Africa. His original goal was to collect 30,000-40,000 pairs of shoes for Samaritan's Feet, a non-profit, Christian based charity that's goal is to put shoes on people all over the world that cannot afford them. By game time with the help of some large corporate donations, Hunter had collected a staggering 110,000 pairs of shoes! "When we started this I thought 40,000 was going to be tough. When they told me before the game we already had 100,000, honestly, I almost broke down in tears," said Coach Hunter. IUPUI went on to win the game last night 82-69. Hunter drew national attention with his efforts and will be able to deliver them to Africa himself this July. I am sure the number of shoes donated will continue to increase over the next 5 months. What a fantastic story! In this time when we are constantly bombarded with horrible stories, it is so nice to see someone using his position to make a positive impact. If you want to read more, click here for a nice article on espn.com: http://sports.espn.go.com/ncb/news/story?id=321 4029" title="http://sports.espn.go.com/ncb/news/story?id=321 4029" target="_blank"http://sports.espn.go.com/ncb... If you want to donate shoes to Samaritan's Feet, you can find them at www.samaritansfeet.org or (866) 833-SHOE.

That will wrap things up for today. Thanks for reading and have a wonderful weekend.

Check this out: Here's another optical illusion. Is this even possible???
Quote of the day: "Do what you can, with what you have, where you are." -Theodore Roosevelt (26th President of the United States)

Download this: "I'll Be Your Water" by Keb'Mo' - Very soothing song. Let me know what you think.

2 Comments
Damon & Affleck Top 10
01.23.08 (10:02 pm) [edit]
I was thinking more about the Oscar nominations and specifically Tony Gilroy. As I mentioned yesterday, he is nominated for Best Original Screenplay and Best Director for the film Michael Clayton. He also wrote the screenplay for all three Bourne movies. I am a huge fan of the Bourne movies (The Bourne Identity, The Bourne Supremacy and The Bourne Ultimatum) which are exactly my type of action film. These movies feature fantastic car chases and fighting scenes as well as the outstanding character Jason Bourne brought to life by actor Matt Damon.

It is difficult for me to mention Matt Damon without also mentioning his buddy, Ben Affleck. I am a big fan of both of them and their work.
Speaking of Oscar nominations, Affleck wrote, produced and directed the film Gone Baby Gone which a received Best Supporting Actress nomination, but from what I hear should have received more. To my disappointment, I have not seen this film yet, but it would be the next movie I would see if I had the chance.
Back in 1992, Damon and Affleck appeared together in the film School Ties, both with minor roles. The two childhood best friends became superstars in 1997, when they won the Oscar for Best Original Screenplay with Good Will Hunting, a film they both also starred in

. They also formed a production company and sponsored Project Greenlight which promotes independent film making. One of my all-time favorite movies is Dogma which stars both Damon and Affleck together again. This made me start thinking about all of the quality films that each actor has made already in relatively short careers, so I decided to put together a Top 10 list. This was a little difficult to narrow down since I decided to combine both actors on to one list. Here is OLD SCHOOL'S TOP 10 MOVIES STARRING BEN AFFLECK OR MATT DAMON:
Honorable Mention. Jay & Silent Bob Strike Back (2001) - I list this film here because of one scene where the main characters are being chased through a movie studio and interrupt the filming of the spoof Good Will Hunting 2: Hunting Season. This scene stars Ben & Matt as themselves and shows that they don't take themselves too seriously. I am a huge Kevin Smith fan, so I love this movie anyways, but that scene makes it honorable mention on my list.
10. Changing Lanes (2002) Affleck as "Gavin Banek" - There were many movies that could have taken this spot on the list, but I decided to give it to this under-rated film that also starred Samuel L. Jackson.
9. Saving Private Ryan (1998) Damon as "Pvt James Francis Ryan" - Directed by the great Steven Spielberg, this film shows the harsh reality of war with stunning cinematography. Ranked #3 on yesterday's Top 10 list. Damon does not appear until the end of the movie, but plays his role to perfection.

8. Rounders (1998) Damon as "Mike McDermott" - I have always really enjoyed this movie about a reformed poker player who has to play again to help clear a friend's debt. Highlighted by a fantastic cast and interesting dialogue, I recommend this film to anyone who has not seen it yet.
7. Jersey Girl (2004) Affleck as "Ollie Trinke" - I am very fond of this movie written and directed by Kevin Smith (one of my very favorites) despite it getting panned by most critics. I feel that it was a touching story and that Affleck plays his role excellently. Matt Damon does make a cameo appearance in this film. I honestly don't know why this movie was not better received, but I definitely consider it a worthy effort.
6. The Departed (2006) Damon as "Det Colin Sullivan" - This very intense film directed by Martin Scorsese featured an outstanding cast. It won the Oscar for Best Picture last year... 'nuff said.
5. Chasing Amy (1997) Affleck as "Holden McNeil" - This is the second of three Kevin Smith films on this list (4 if you count the honorable mention). Chasing Amy features outstanding dialogue and performances including Affleck's as a comic book artist who falls in love with a girl who happens to be a lesbian. It is a very original movie which I highly recommend to anyone who has never seen it.


4. Good Will Hunting (1997) Damon as "Will Hunting" and Affleck as "Chuckie Sullivan" - As mentioned above, this film won the Oscar for Best Original Screenplay, but lost the Best Picture to Titanic. Ranked #8 on yesterday's Top 10 list. Outstanding movie that really launched these two careers.

3. The Bourne Identity (2002), The Bourne Supremacy (2004) & The Bourne Ultimatum (2007) Damon as "Jason Bourne" - I mentioned these films earlier when briefly discussing Tony Gilroy. Damon plays this character with amazing depth and yet still shines in the action sequences, too. I hope they continue this franchise because these are the best all-around action movies I have seen in a long time (and maybe ever).
2. Ocean's Eleven (2001), Ocean's Twelve (2004) & Ocean's Thirteen (2007) Damon as "Linus Caldwell" - The first film is one of my all-time favorite movies. The second was only slightly above average based on my expectations, but the third film returned to the quality of the first. Damon is part of a superstar cast and definitely holds his own. I love these movies and hope they continue to make them.


1. Dogma (1999) Affleck as "Bartleby" and Damon as "Loki" - Yet another film written and directed by Kevin Smith, this is another of my all-time favorites. Affleck and Damon play two renegade angels trying to exploit a loophole to get back into heaven. Many felt that this film was against religion and Catholicism, but in fact, it was intended to promote the faith. Kevin Smith writes outstanding dialogue and always seems to appeal to my semi-warped sense of humor. I can't recommend this movie any more highly.
There it is. Some of the movies that were under consideration, but did not make the list, include: The Legend of Bagger Vance, Daredevil, Courage Under Fire, The Talented Mr. Ripley, The Sum of All Fears, Forces of Nature, The Good Shepherd and Armageddon. What do you think??? Anything you feel is missing? If you take the Top 10 list from this posting and the Top 10 list from my last posting, you really start to get some insight into my taste in movies.
That will do it for another edition of Kickin' it. Thanks for reading. Y'all come back now, you hear!
Check this out: Big news the last couple days has been in regards to the New England Patriots quarterback, Tom Brady, who was seen visiting his girlfriend in NY bringing flowers and wearing a walking boot. Is he injured? How bad? I came across this very funny account of what Brady really was up to. Click here to check it out... www.bluemonkeydiscoparty.com/default.asp?sourceid=&smenu=8 5&twindow=Default&amp ;mad=No&sdetail=202
Quote of the day: "Education is an admirable thing, but it is well to remember from time to time that nothing that is worth knowing can be taught." -Oscar Wilde
Download this: "Wait For You" by Elliott Yamin - This song by a former American Idol finalist is, in my opinion, one of the best songs from 2007.

1 Comments
Oscar Nominations & Top 10 Best Picture Nominees Not To Win
01.22.08 (9:05 pm) [edit]
In case you have not heard by now, actor Heath Ledger (Brokeback Mountain) died today at the age of 28. It was reportedly due to either a drug overdose or possibly suicide. I was not a big fan of Ledger's work, but it is always a shame when someone with so much going for them throws it all away. In other Hollywood news today, the Academy Awards (Oscar) nominations were announced. I definitely do not get the chance to see as many movies in the theater as I did before my daughter was born, so when I do get that chance I want to see the most entertaining movies out at that time. I used to try to see as many Oscar nominated films that I could prior to the awards ceremony, but in recent years many of those films really have not interested me that much.
This year's Oscar nominations for Best Picture include: Juno, Michael Clayton, Atonement, No Country for Old Men and There Will Be Blood. Of those films, I have seen both Juno and Michael Clayton. With the ceremony scheduled for about a month from now (Sunday, February 24th), I do not anticipate seeing any of the other three nominated films. If you want to know my feelings on Juno, please go back and read my posting from January 6th. I really enjoyed this movie and highly recommend it. Juno also has several other major nominations including Best Original Screenplay (Diablo Cody), Best Lead Actress (Ellen Page) and Best Director (Jason Reitman).
I have not discussed Michael Clayton before, but I also really enjoyed this movie. It is a very intense film starring George Clooney and written/directed by Tony Gilroy (who also wrote the Bourne Identity and its two sequels). Michael Clayton received seven total nominations including Best Original Screenplay (Gilroy), Best Lead Actor (Clooney), Best Supporting Actor (Tom Wilkinson), Best Supporting Actress (Tilda Swinton) and Best Director (Gilroy). I will be cheering for both of these films to win as many awards as possible.
Reading the Oscar nominations today just seem to reinforce my opinion that the entertainment quality of movies over the last few years seems to be lacking. There are years in the past where three or four of the nominated films for Best Picture were incredible. I started to think about some of the great films that have been nominated in the past, but were not Best Picture Oscar winners. This list included some pretty special movies, so I decided to do a Top 10. I am just going to go back as far as 1988 because this is when I started to acknowledge and appreciate quality cinema. Here is OLD SCHOOL'S TOP 10 BEST PICTURE NOMINATED, but not winning, FILMS (1988-present):
Honorable Mention. The Lord of the Rings: The Fellowship of the Ring (2001) and The Two Towers (2002) - I only list these as honorable mention because in 2003 The Return of the King was awarded the Best Picture Oscar. If that was not the case, I would have put them on the list.
10. Little Miss Sunshine

(2006) - Quirky but enjoyable film lost to The Departed and probably rightfully so.
9. A Few Good Men (1992) - This film appeared on my Tom Cruise (January 7th) and Rob Reiner (January 12th) Top 10 lists, but lost to the Clint Eastwood western Unforgiven
8. Good Will Hunting (1997) - This was an amazing year for movies with all 5 nominated films being outstanding, but Titanic took home most of the gold.
7. L.A. Confidential (1997) - Another outstanding film from 1997 which I just recently discussed in my January 15th posting.

6. Dead Poets' Society (1989) - The great Robin Williams film lost to Driving Miss Daisy which is a little questionable in my opinion.
5. The Shawshank Redemption (1994) - This was another fantastic year with at least three very deserving films. Forrest Gump won and was probably the most deserving.
4. Sideways (2004) - I really enjoyed this film that centered around a trip to wine country. It lost out to Million Dollar Baby which is difficult to argue with.
3. Saving Private Ryan (1998) - In what I feel was the biggest error in Oscar history, this amazing film lost to Shakespeare In Love. Saving Private Ryan is a special movie and deserved this award.
2. Jerry Maguire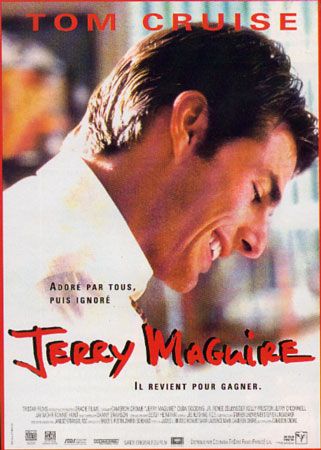 (1996) - This is one of my all-time favorite movies. It lost out to The English Patient which I feel is one of the worst films ever to win the Best Picture Oscar.
1. Pulp Fiction (1994)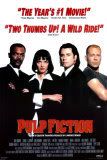 - This might be my favorite movie ever, though it might not hold the same appeal to everybody. Another film from 1994, which lost out to Gump. I love this movie and will likely do an entire posting just on it.
There's my Top 10. Wow, what an impressive list of movies. It was very tough to narrow this list down. If I could add one more movie, it would probably be As Good As It Gets which would make 3 films from 1997 on the list. Other films that were close to making the cut include: Lost in Translation (2003), Mystic River (2003), The Sixth Sense (1999), JFK (1991) and Goodfellas (1990). What do you think??? What movies are missing from this list?
That's all I have for tonight. Thanks for reading. Please subscribe or come back often. Peace and love.
Check this out: HOW DID WE EVER SURVIVE?

Looking back, it's hard to believe that we have lived as long as we have.

As children we would ride in cars with no air conditioning, no seat belts and no air bags. Riding in the back of a pickup truck on a warm day was always a special treat.

Our baby cribs were painted with bright colored lead-based paint. We often chewed on the crib, ingesting the paint.

We had no childproof lids on medicine bottles, doors, or cabinets, and when we rode our bikes we had no helmets.

We drank water from the garden hose and not from a bottle.

We would spend hours building our go-carts out of scraps and then rode down the hill, only to find out we forgot the brakes. After running into the bushes a few times we learned to solve the problem.

During summer vacation we would leave home in the morning and play all day, as long as we were back when the streetlights came on. No one was able to reach us all day.

We played dodge ball and sometimes the ball would really hurt.

We ate cupcakes, bread and butter, and drank sugar soda, but we were never over weight; we were always outside playing.

Little League had tryouts and not everyone made the team. Those who didn't had to learn to deal with disappointment.

Some students weren't as smart as others or didn't work hard so they failed a grade and were held back to repeat the same grade.

That generation produced some of the greatest risk-takers and problem solvers in recent history.

We had the freedom, failure, success and responsibility, and we learned how to deal with it all.

AMAZING, ISN'T IT?

Quote of the day: "We make a living by what we get; We make a life by what we give." -W.A. Nance
Download this: "Sweet Pea" by Amos Lee - You might recognize this catchy tune from the AT&T commercial with the Dad taking pictures of a little stuffed monkey. Amos Lee has a lot of great songs, but this is one of my favorites.

5 Comments
MLK & John Candy Top 10
01.21.08 (10:38 pm) [edit]
Best wishes to you all on this Martin Luther King, Jr. day! Yes, I am a little sad today after my Green Bay Packers blew their opportunity to go to the Super Bowl last night. Though I am disappointed, I am still very proud of what they accomplished this year since the successful season was quite unexpected. In general, that is really something that I try to preach... "Don't be so concerned with what you don't have, appreciate what you do."

This is harder to do when it is something you once had and lost, rather than something you never had at all. Martin Luther King was killed before I was born, but there are many people who miss his inspirational leadership. Everybody can and should appreciate as well as celebrate the advancement he made for Civil Rights. It is easy to miss those people or things that we have lost. I think it is okay to reminisce because it helps us to appreciate what we had or have. This will be a topic for my postings from time to time... reminiscing about people or things that I miss.

I was flipping around channels late one evening (like I often do) and came across the movie Tommy Boy starring the late Chris Farley. This is a very enjoyable movie and I started thinking what a shame it was that Chris Farley died at such a young age. He was one of the truly humorous individuals in this world and I miss that. Then that reminded me of another truly humorous individual who was taken from us too soon, John Candy.

As you know, I am very fond of the 1980's and that is when John Candy was in his heyday. His films will not win any critical acclaim, but I still think that they are incredibly funny and entertaining. I feel that the whole comedy movie genre has suffered and Hollywood just does not produce light-hearted, laugh-out-loud comedies like it did so well back in the 80's. As much as I miss John Candy, we still have his films to entertain us and I must appreciate that. We are about due for a Top 10 list, so here is OLD SCHOOL'S TOP 10 JOHN CANDY MOVIES:

Honorable Mention. The Blues Brothers as "Burton Mercer" - A small role in a classic movie from 1980 and had the great line, "Orange whip? Orange Whip? Three orange whips!"
10. Cool Runnings (1993) as "Irv Blitzer" - A surprisingly charming film about the Jamaican bobsled team.
9. Volunteers (1985) as "Tom Tuttle from Tacoma Washington" - Tom Hanks is in this movie, so it beat out Armed and Dangerous to make my list.
8. National Lampoon's Vacation (1983) as "Guard at Walley World" - Plays a very small role near the end of this Chevy Chase film
7. Summer Rental (1985) as "Jack Chester" - Not sure exactly why, but I have always enjoyed this cheesy movie where he refurbishes a boat while on vacation

6. Spaceballs (1987) as "Barf" - Plays a character similar to Chewbacca in this Mel Brooks spoof of Star Wars
5. Brewster's Millions (1985) as "Spike Nolan" - Stars with Richard Pryor in this very under-rated movie about a minor league baseball player who has the chance to inherit millions of dollars
4. Stripes (1981) as "Dewey Oxberger" - Sort of a break out roll for Candy, though he was not necessarily the star of this very funny movie (which will rank on my Bill Murray Top 10 list when I publish that one).

3. Uncle Buck (1989) as "Buck Russell" - In this film, written and directed by John Hughes, he gets called as a last resort to babysit his brother's three kids. This is a great movie that I would recommend seeing it whether you have seen it before or not.
2. The Great Outdoors
(1988) as "Chet Ripley" - Another film written by (but not directed this time) John Hughes, we follow his character on vacation to the northwoods when his annoying in-laws, played by Dan Aykroyd and Annette Bening, barge in. A little cheesy, but has always been one of my favorites. Classic John Candy.
1. Plains, Trains & Automobiles
(1987) as "Del Griffith" - Yet another film written and directed by the great John Hughes, he stars with Steve Martin having travel difficulties trying to get home for Thanksgiving. Some extremely funny scenes in this film make it one of my favorite comedies of all time.
I don't do any of these films justice by my short descriptions, but I do recommend all of these films to anyone who enjoys John Candy's work. Do you have any favorites that I did not put on my list??? Unfortunately for all of us fans, Candy passed away back in 1994 (I can't believe it has been 14 years already), but these great movies live on.
That will wrap up Kickin' it on this cold snowy Monday. Thanks, as always, for reading. Music lovers, if you did not read yesterdays post on www.Pandora.com, please be sure to check that post out, too. You will not regret it.
Check this out: On this Martin Luther King, Jr. Day, I came across a short clip that remembers one of the all-time iconic speeches in history. Click here... www.youtube.com/watch?v=Y4AItMg70kg&a mp;feature=related
Quote of the day: "Returning hate for hate multiplies hate, adding deeper darkness to a night already devoid of stars. Darkness cannot drive out darkness; only light can do that. Hate cannot drive out hate; only love can do that." -Dr. Martin Luther King, Jr. from Strength to Love
Download this: "Shed a Little Light (Live)" by James Taylor - Beautiful song that begins "Oh, let us turn our thoughts today to Martin Luther King..." Great suggestion and a great song.

5 Comments
Great Music Website - Pandora
01.20.08 (12:52 pm) [edit]
Well, it has been 2 weeks since I begun Kickin' it here and this my 16th posting. If you missed any of them, please click on the little orange box in the left column with the letters XML in it (looks like this...
). This will give you a list of all of the postings to date. Even if the title or topic does not interest you, I encourage you check them all out because every posting ends with the special features including "check this out," "quote of the day" and "download this." If you enjoy my blog, I also encourage you to subscribe which you can do by clicking on the words near the top of the right column "Subscribe to Old School's Pop Culture & Sports" right under the picture of the old school. We have had some pretty solid postings in the last 2 weeks, but I expect them to just keep getting better and better. Please continue to leave feedback whether it is commentary on the topic or on me, the write. Thanks so much for reading and I hope you come back often. Now on to today's topic...
I have mentioned before my incredible love of music. Well, I came across the coolest music website and I think all of you will agree when you go see for yourself. It is called Pandora® - radio from the Music Genome Project. First, I think I have to explain what the Music Genome Project is because I never had heard about this before I came across this website. Back in 2000, a group of musicians and music-loving technologists came together with the idea of creating the most comprehensive analysis of music ever and this became the Music Genome Project. Together they set out to capture the essence of music at the most fundamental level. They ended up assembling literally hundreds of musical attributes or "genes" into a very large Music Genome. Taken together these genes capture the unique and magical musical identity of a song - everything from melody, harmony and rhythm, to instrumentation, orchestration, arrangement, lyrics, and of course the rich world of singing and vocal harmony. It's not about what a band looks like, or what genre they supposedly belong to, or about who buys their records - it's about what each individual song sounds like. That alone seems pretty cool to me.

Now back to the Pandora website itself... It is really a commercial free streaming radio station, but it plays ONLY songs that it thinks you would like. How does it do that? Well, it first asks you to enter a particular song or artist that you really like. It does a quick bit of analysis and immediately starts playing a song that you should also like. This is achieved by finding similar music based on those attributes/genes compiled through the Music Genome Project. I was skeptical about it at first, but after just two songs, I was AMAZED and continue to be amazed the more I have listened. You can then add additional songs or artists to your "station" and it continues to evolve the song choices it plays based on the combinations. The station plays songs that you have heard, but also mixes in some songs or artists you might not be as familiar with as well. I have been very impressed with the music it has been kicking out for me so far. It is fantastic and best of all it is FREE! You can create a profile and it will save your station you create and allows you to create and save multiple stations, too. It offers a service for a fee which allows you to have this service on your phone, but that is not required. You have to at least go check this out. I am sure you will get hooked. You get free music that is specifically chosen based on your musical tastes and there are NO COMMERCIALS. It is like a satellite radio station made just for you. Enough praise for this phenomenal invention, here is the website: www.pandora.com.
If you go, let me know what you think. That is all I have for today. Lots of great football to watch starting this afternoon. Go Pack Go!

Check this out: I saw this little news story about a high school wrestler who makes a move that you have to see to believe... www.yahoo.com/s/786994
Quote of the day: "In a world full of people, only some hope to fly. Isn't that crazy?" -Seal from the song "Crazy"
Download this: My quote above is from Seal and I am a fan of much of his music. There are acoustic versions of many of his great songs available on a couple different albums. One is called Seal: The Acoustic Session and also his greatest hits called Seal: Best 1991-2004. Though most of the songs are solid, I particularly recommend the following ACOUSTIC versions from those Seal albums: "Crazy (Acoustic Version)," "Love's Divine (Acoustic Version)" and "Prayer for the Dying (Acoustic Version)".
3 Comments
Kids, go out and play : NFL Play 60
01.19.08 (4:08 pm) [edit]
I continue to get inspiration from reading other blogs. I was reading a posting right here on tblog by surrogate titled "To me, if it had the potential to break windows, it was a great toy" (link: http://surrogate.tblog.com/post/1969971989" title="http://surrogate.tblog.com/post/1969971989" target="_blank"http://surrogate.tblog.com/po...) which discussed the fact that one of the founders of Wham-O had died. Wham-O was the company responsible for the hula hoop, Frisbee and super ball among other plastic toys for children. This brought back memories of when kids actually played together physically outside. There are so many positive contributions due to technology, but there seem to be some negatives as well. Kids just don't play together outside anymore. As I commented on surrogate's posting, I can't imagine my childhood days without memories of playing catch, touch football (or later tackle), 2 on 2 basketball, strikeout, kickball, ghost in the graveyard, tag, swimming, riding bikes, etc. If no one else was around, I would shoot baskets by myself or throw a tennis ball against the garage. I can't remember the last time I saw two kids out just playing catch with a baseball. That makes me sad when I think about it.
With this subject in mind, I did want to take this opportunity to call your attention to something very positive the NFL is doing to address the situation. Back in October of last year, they launched a new youth health and fitness campaign called NFL Play 60.

Focusing on the health and wellness of young fans, the program encourages kids to be active for at least 60 minutes per day (that's where the #60 comes in the name). It is just a start, but many studies have shown that just one hour of activity can make a major difference in battling childhood obesity. You may have seen the commercials already because the program includes national PSAs, online programs as well as local involvement. Online there is a site where kids can go to set personal goals, track their progress and receive tips & encouragement from players. Some very high profile NFL players are involved with NFL Play 60 including Tom Brady, Tony Romo, Reggie Bush and many others. To launch the campaign back in October, more than 25 teams helped build Youth Fitness Zones in their communities, providing new places for local kids to be active. "We are taking a leadership role in the movement to get youngsters fit. Our players know the importance of staying healthy and it's important that young fans also understand the value of exercise," said NFL commissioner Roger Goodell (from NFL.com). "Play 60 is an important tool in ensuring children get their necessary daily physical activity as recommended by health and fitness experts."
The way so many kids idolize the professional athletes, this message coming from the players holds a lot of credibility. With all of the attention paid to the bad things pro athletes are involved with, I felt it was very appropriate to praise such a worthy effort. All too often the positive efforts and positive role models are overlooked. If you are interested in finding out more about NFL Play 60, I would suggest going to the website: www.nflrush.com/health. I am sure there are other similar programs available, but just wanted to at least call attention to this particular one.
That will wrap up Kickin' it for today. Thanks for reading and please come back often. As I said yesterday, I found this really amazing music website and I hope to write about it tomorrow. You won't want to miss that one. 'Til then, take care.
Check this out: Based on the subject above, I felt this cartoon was appropriate for kids and adults alike who spend too much time in front of the computer...
Quote of the day: "If you don't know where you're going, any road will take you there." -The Cheshire Cat in Alice's Adventure's in Wonderland
Download this: "Somewhere Over the Rainbow/What a Wonderful World" by Israel Kamakawiwo'ole - A beautiful song by the late Hawaiian with melodic vocals over a soft ukulele. You have probably heard this song at one point or another, but it is really worthy of being added to any music collection.
10 Comments
Cold Packers Game & Bud Selig
01.18.08 (11:42 pm) [edit]
Most people anticipated that this Sunday was going to be a rematch of the infamous "Ice Bowl" game played back on New Year's eve of 1967. This game between the Green Bay Packers and Dallas Cowboys is the coldest game on record in pro football history with a game time temperature of 13 degrees below zero and wind chill of 46 degrees below zero! To the dismay of Cowboys fans, we will instead see a rematch of another very cold game, the 1962 NFL Championship, between the Packers and New York Giants. The Packers won that game played at Yankee Stadium in New York 16-7 with the temperature dipping down to 13 degrees and winds gusting up to 40 mph. Brrrr!
The Packers had beat the Giants 37-0 the previous year as well to win the 1961 NFL Championship. There is a reason they call Green Bay "Titletown." The Packers have won more championships, 12, than any other team in NFL history. Nine of those came before the Super Bowl era, then they won the first two Super Bowls (1966 & 1967) and once again in 1996 (XXXI). That last championship was played against New England which is the likely opponent if Green Bay makes it back this season. On their way to winning Super Bowl XXXI, the Packers won the NFC Championship at Lambeau Field by defeating the Carolina Panthers in another very cold game (game time temperatures were just 3 degrees with wind chill of 17 below zero).

The frigid forecast for Sunday in Green Bay is single digit temperatures with below zero wind chill. The last time a NFL conference championship game was played during subzero windchills was 3 years ago (2005) when it was the case for both games. That season New England won at Pittsburgh and Atlanta lost at Philadelphia. Neither game involved the Packers or was played at Lambeau Field, but the Packers have played in (and won) 3 of the 6 coldest games in NFL history. Here is a list of those coldest games:
Tie 4) Green Bay at Minnesota, 12/10/1972, 0 degrees
Tie 4) LA Raiders at Green Bay, 12/26/1993, 0 degrees
Tie 4) LA Raiders at Buffalo, 1/14/1994, 0 degrees
3) Chicago at Minnesota, 12/3/1972, -2 degrees
2) San Diego at Cincinnati, 1/10/1982, -9 degrees
1) Dallas at Green Bay "Ice Bowl", 12/31/1967, -13 degrees
As expected the Packers have been quite successful in the cold. In fact, Brett Favre has a 43-5 record at home when the game-time temperature is 34 degrees or below. Hopefully that trend will continue this Sunday night in the frigid temperatures with another Green Bay win. Go Pack Go!
In other news today, Bud Selig
, the commissioner of Major League Baseball (MLB) received a 3-year contract extension through the year 2012. As I had referred to in my 1/16 posting, Selig had also been in the news this week as MLB began Congressional hearings surrounding the use of steroids in baseball. I have referenced his blog before, but I would recommend Kent Ninomiya's posting titled "Bud the dud or stud?" (link: http://kentninomiya.tblog.com/post/1969972049" title="http://kentninomiya.tblog.com/post/1969972049" target="_blank"http://kentninomiya.tblog.com...). Please check it out now or when you are done reading mine.
I personally hold Selig in high regard. First, the former owner of the Milwaukee Brewers, brought baseball back to Milwaukee after the Braves left for Atlanta. For that, I will always be grateful because I can't imagine growing up without my hometown team to cheer for. Objectively though, he has made tremendous advancements in his 16 years since becoming the commissioner of MLB. Here's a short list highlighting some of those advancements:
> changed to the current 3 division format and added the wild card round to the playoffs in 1994
> added interleague play in 1997
> revenue sharing to help save smaller market teams
> avoided an imminent work stoppage in 2002
> stricter drug testing policy added in 2005 and has been tightened severely since
> MLB's financial turnaround including record levels of attendance and revenue
That last one is probably the most impressive. Attendance levels would indicate that baseball's popularity is at an all-time high despite the dark shadow that the whole steroids issue continues to cast over the sport. Selig deserves this contract extension and history will prove that he is the best commissioner the sport of baseball has ever seen. When he retires in 2012, Selig will leave quite a legacy behind and hopefully then (if not sooner) will he receive the credit that he truly deserves. Thank you , Bud, for saving Baseball in Milwaukee and thank you, Bud, for saving the sport of Baseball for everybody.
That's all I have for tonight. Thanks for reading and I appreciate your comments and feedback. If you are new (where have you been?), please click on the archives to read all of my other postings. I found a VERY cool music-related website that I will try to let you all know about this weekend, so keep an eye out for that. TGIF.
Check this out: Here is a math trick so unbelievable that it will stump
you.
1. Grab a calculator. (you won't be able to do this one
in your head) Go ahead I'll wait...
2. Key in the first three digits of your phone number
(NOT the area code)
3. Multiply by 80
4. Add 1
5. Multiply by 250
6. Add the last 4 digits of your phone number
7. Add the last 4 digits of your phone number again.
8. Subtract 250
9. Divide number by 2
Do you recognize the answer??? Pretty cool, huh?
Quote of the day: "It is better to debate a question without settling it than to settle a question without debating it." -Joseph Joubert (French Moralist from way in the late 1700's)
Download this: "Sweet Child O' Mine" by Sheryl Crow (yes, Sheryl Crow) - This song originally recorded by Guns n' Roses is one of my favorites. I figured most people have heard this version, but that most have not heard the Sheryl Crow version. Great song!
1 Comments
Eddie Murphy Top 10 Movies - Kickin' it Old School
01.17.08 (9:19 pm) [edit]
I was just made aware of a somewhat surprising story regarding Eddie Murphy. He and his wife of just over 2 weeks, Tracey Edmonds, have already broken up.

According to the story reported by Access Hollywood on MSNBC (link to story: www.msnbc.msn.com/id/22689574), the couple was never officially married, so there is no need for a legal divorce or annulment. They began dating in fall of 2006, were engaged in July of last year and had a spiritual ceremony on January 1st. They planned on having a legal ceremony, but that now seems like it won't be taking place. Murphy made news back in April when it was reported that he fathered the child of Scary Spice (Melanie Brown).
That's all well and good, but I don't want to talk about that. I think Eddie Murphy is one of the funniest people in the history of this planet. His years on Saturday Night Live (1980-1984) produced some of the funniest sketches that show has ever seen. If you don't believe me, go find and watch The Best of Eddie Murphy: Saturday Night Live. His two feature stand-up comedy performances, Delirious (1983) and Raw (1987), are some of the funniest material I have heard from any comedian. His comedy was ground-breaking and genius. He has made so many funny movies over the past 25+ years for which he does not get enough recognition or credit. I have been waiting for a chance to do a Top 10 list on his movies and today's news gives me an excuse to do it. So here's OLD SCHOOL'S TOP 10 LIST OF EDDIE MURPHY MOVIES:
Honorable Mention. Dreamgirls is not really considered an Eddie Murphy movie, but the 2006 film earned Murphy his first Oscar nomination for his role as James "Thunder" Early. Very good movie with a great Eddie Murphy performance.
10. Daddy Day Care (2003) as Charlie Hinton - Very amusing film showed that Eddie Murphy still has it. This spot could have gone to either The Distinguished Gentleman or The Golden Child, both of which have some very funny moments.
9. 48 Hrs (1982) as Reggie Hammond - This was Murphy's first feature film role and its success helped skyrocket his career. His interaction with Nick Nolte is priceless. There was a sequel in 1990 called Another 48 Hrs which also had its moments, but does not compare to the original.
8. Life (1999) as Rayford Gibson - A very under-rated movie that co-stars the very funny Martin Lawrence. Murphy and Lawrence play two guys who spend 65 years in prison for a murder that they did not commit. They age 65 years over the course of the film and the interaction between them is very entertaining to watch. If you have never seen Life, you may want to check it out.
7. Boomerang (1992) as Marcus Graham - This movie has an outstanding cast, including a young Halle Berry, and some incredibly funny scenes. Murphy is credited as one of the story writers. Eddie Murphy plays a character that is not usually the source of comedy, but the film revolves around him and is very entertaining.
6. Harlem Nights (1989) as Quick -
This movie also has an outstanding cast, featuring Richard Pryor. Yes, Eddie Murphy and Richard Pryor in the same movie together. While the film is not as laugh-out-loud funny as you would expect with those two stars, it is a surprisingly entertaining movie nonetheless. More impressive is the Murphy is both the writer and director of this film.
5. Trading Places (1983) as Billy Ray Valentine -
This was just Murphy's second feature film role after 48 Hrs. He teamed up with fellow SNL alum Dan Aykroyd and director John Landis to make a very funny movie. Murphy was actually nominated for a Golden Globe for his performance.
4. Shrek (2001) as the voice of Donkey -
In my opinion, Eddie Murphy's Donkey surprisingly stole the show in this film. He went on to reprise the role in Shrek 2 (2004) and Shrek the Third (2007) with all three films having huge commercial success. I am not as much a fan of the Shrek films as I am of the Murphy's performance in them.
3. Bowfinger (1999) as Jiff & Kit Ramsey - This is a very under-rated comedy written by and co-starring Steve Martin. It is a story of a desperate movie director who gets a movie star's goofy twin brother to star in his movie. It is not your conventional Eddie Murphy movie, but it has always appealed to my sense of humor. If you are a fan or Murphy and/or Martin, I would highly recommend this film.
2. Beverly Hills Cop (1984) as Axel Foley -

This was Murphy's first real blockbuster film. I also enjoyed the sequel Beverly Hills Cop II (1987), but did not feel Beverly Hills Cop III (1994) met the standard the first two set. Fantastic performance by Murphy earned him another Golden Globe nomination. I just watched this film within the last month and it is still very, very, very funny. If you have not seen it in a while, please do, you won't regret it.
1. Coming to America (1988) as Prince Akeem & others -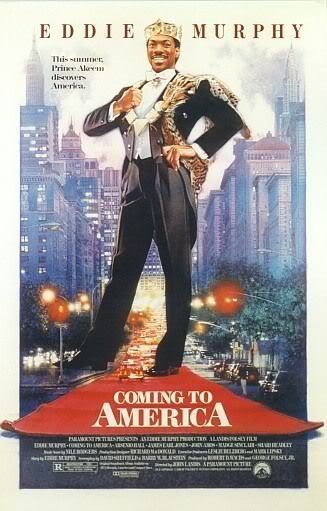 I feel this is one of the funniest films of all time. It was the first time where Murphy played multiple characters within the same film even sometimes interacting with himself on screen. Though the movie has sort of a cheesy premise, it makes up for it with pure comedy. I love this film and highly recommend it to any Eddie Murphy fan (though if you are a fan, you should have seen it many times already).
There's my top 10 for Eddie Murphy. You will notice that I did not include any of the three The Nutty Professor films or either of the Doctor Dolittle films. Though his performances in those movies were excellent, I just did not enjoy them as much as the ones listed above. What do you think? Leave your comments regarding the order or contents of this list. It seems that Eddie Murphy has had some strange encounters in his private life, but that does not change the fact that the man is a comic genius who has made some fantastically entertaining films. That will do it for today. Thanks, as always, for reading and please be sure to come back often (subscribe or at least bookmark).
Check this out: Since we are talking about Eddie Murphy, here's a link to a very funny segment from Delirious (warning: there is some cursing)... www.youtube.com/watch?v=2JfMCBh1sJQ
Quote of the day: "We are what we pretend to be, so we must be careful about what we pretend to be." -Kurt Vonnegut (American novelist & journalist)
Download this: "Already In" by Jon McLaughlin - I just enjoy this song quite a bit and felt it might go unnoticed by many. Go check it out and let me know what you think.
10 Comments
Baseball & Steroids (My 2 cents)
01.16.08 (8:59 pm) [edit]
First, there are many points of view and perspectives on this issue. I want to recommend, again, that you check out a couple postings from tblog's very own Kent Ninomiya on the subject of Steroids in Baseball. Kent's blog is always suggested reading for any sports fan, but these 2 postings had quality perspective in my opinion: http://kentninomiya.tblog.com/post/1969971532" title="http://kentninomiya.tblog.com/post/1969971532" target="_blank"http://kentninomiya.tblog.com... titled Clemens Gamble and http://kentninomiya.tblog.com/post/1969970869" title="http://kentninomiya.tblog.com/post/1969970869" target="_blank"http://kentninomiya.tblog.com... titled Baseball in Crisis. The first link really summarizes the situation that Roger Clemens currently faces and the second really speaks to how it often seems players are guilty until proven innocent (instead of the other way around). Go check those out if you have not read them already. I can't put it much better than he did.
I have been holding back on this issue for a while because it was difficult to sort and organize all of the thoughts I have on it. Then it all seemed to crystalize for me when I decided "I really don't care about the past" in regards to this issue. They have addressed the steroids issue going forward through a combination of increased testing,more severe punishments and a steady campaign to raise youth awareness. What are you going to accomplish by digging up the past? It's not like you can go back and change history. Yes, it is a shame that some of the most prestigious records in all of sports have been affected. It does not diminish the amazing accomplishments of Hank Aaron and players of other eras. Most people just look at the home runs and offensive impact that performance enhancing drugs have made, but baseball is a game of inches and the impact is made on pitching and defense as well. What about that great catch that robbed a player of a RBI double? What about that throw to the plate by the right fielder that guns down a base-runner trying to score? What about that pitcher who was able to strike out 1-2 more batters in a game? Or even more, what about that extra 5 mph that a pitcher was able to get on his fastball which caused the hitter's swing to be a split second later and results in a pop out rather than a double in the gap? Baseball is a game of inches and you cannot possibly reverse every play that was tainted by cheaters. With that in mind, let's PLEASE just move forward. There is nothing being accomplished by the Mitchell Report and the politcal grand-standing taking place at these Congressional hearings.
Major League Baseball (MLB) set an attendance record in the 2007 season, so the popularity of the sport is not being affected. I do feel that MLB is held to a higher standard than the other professional sports. I found it very ironic that in the same week that Baseball begins its Congressional hearings, there is a football game being played where a star on each team (Shawn Merriman and Rodney Harrison) has been busted for using performance enhancing drugs within the last year. How come MLB gets raked over the coals while the NFL seems to get a free pass? Who even mentions the Michael Vick or Pacman Jones incidents anymore? But MLB is in front of Congress discussing hearsay and unsubstantiated accusations from 10+ years ago. Like I said earlier, I just don't care about what happened before. Let's just focus on what's happening now and in the future. ONLY 29 MORE DAYS UNTIL SPRING TRAINING!!!
For the record, I hope that Roger Clemens is telling the truth. I would rather have the greatest pitcher of my generation (or possibly any other for that matter) to not have that distinction tainted in any way. For the record, I still believe that some of these accused players should still be inducted into the Hall of Fame (maybe not on the 1st ballot). For the record, I hope these players are smart enough not to lie under oath and risk perjury charges. I feel it would be more shameful to be put in jail for perjury than just admitting an error in judgment. For the record, please let these guys remain innocent until proven guilty. Reputations and legacies are at stake. For the record, I just want the whole steroid issue to just go away because no further good can come from it. I figured I would throw in a quick Top 10 list, so here is OLD SCHOOL'S TOP 10 PLAYERS NAMED IN THE MITCHELL REPORT:
10. Jose Canseco
9. David Justice


8. Eric Gagné
7. Miguel Tejada
6. Jason Giambi
5. Andy Petitte
4. Juan Gonzales
3. Gary Sheffield
2. Roger Clemens
1. Barry Bonds

Pretty amazing transformation that Bonds went through, huh? That list of players has put together some pretty impressive careers. Who knows what will happen as a result of the Mitchell Report and these Congressional hearings, but I am happy to have figured out that I personally really don't care. Boy, for a guy who doesn't care, I sure did ramble on quite a bit. But it is true and I hope you can convince yourself to feel the same way. That will wrap up this edition of Kickin' it. Thanks for reading.
Check this out: With the earlier discussion about baseball vs. football, it reminded me of a very funny stand-up bit by comedian George Carlin. Click here to see his comparisons... www.youtube.com/watch?v=YphEUa5LPjM
Quote of the day: "Sport is a chance for other human beings to push you to excel" -character John Keeting (played by Robin Williams) in the film Dead Poets Society
Download this: "Boys Don't Cry" by Grant-Lee Phillips is an interesting cover of the song originally recorded by The Cure. Very soothing to me.
1 Comments
Memento, John Cusack Top 10 Movie List & More - Kickin' it Old School
01.15.08 (10:04 pm) [edit]
As promised in yesterday's posting, I am going back to the movies tonight. I sometimes get a chance to watch a movie that I have not seen in a while and love when it reminds me about a great film that might have slipped my mind. Last week, I watched one such movie called Memento.

What an outstanding film!
This movie, released back in 2000, is the story of a guy who suffers from short term memory loss and is hunting for the man he thinks killed his wife. The cool part about Memento is that writer/director Chrisopher Nolan (who since has wrote & directed Batman Begins and The Prestige) allows the story to unfold BACKWARDS. It was a very unique and innovative way to tell a story. I highly recommend you see this movie if you never have or see it again if it has been a while. The film stars Guy Pearce who has not done much of note since Memento, but reminded me of another movie I had not seen in a while.

Pearce was also one of the stars of the 1997 film L.A. Confidential.
I had not seen L.A. Confidential in quite some time and seeing Guy Pearce reminded me of how great that movie was. It was nominated for the Best Picture Oscar and won best adapted screenplay and best supporting actress honors. It also was the film that really launched Russell Crowe's career with his fantastic performance as Bud White. It has been 10 years and this is another tremendous movie you should definitely check out whether you have seen it before or not. When you see some of these great movies, it just makes it so much more evident that we are lacking that level of quality in most of today's movies. The nice thing is you can always go back and watch the great ones again (and again).
This weekend, I was flipping channels and came across the movie Con Air. I really enjoyed this film when I saw it back in 1997, but not so much ten years later. Con Air is not one of those movies like the two mentioned above which I would recommend seeing again, but it did have John Cusack as one of the stars. I have mentioned it a couple times before and I will mention it here again, I am a big John Cusack fan.

When I was lying there watching Con Air, I thought that I should do a Top 10 list on John Cusack movies, so that is what I did. Here is OLD SCHOOL'S TOP 10 LIST OF JOHN CUSACK MOVIES:
Honorable Mention. Also mentioned before when I did my Rob Reiner Top 10 list, Stand By Me is one of my very favorite films. Although it was a very small role (as Gordy's brother Denny Lachance), John Cusack did appear in Stand By Me (1986), so I will at least give it an honorable mention on this list.
10. One Crazy Summer (1986) as Hoops McCann. Could have listed another Reiner film, The Sure Thing, here instead, but I like One Crazy Summer (which also stars Demi Moore) a little better.
9. The Ice Harvest (2005) as Charlie. Some interesting plot twists including alternate endings available on the DVD version.
8. Runaway Jury (2003) as Nicholas Easter. Under-rated film based on the John Grisham novel. Definitely worth seeing.
7. Eight Men Out (1988) as Buck Weaver. Tells the story of the Black Sox scandal from the 1919 World Series. Very cool movie especially if you are a sports fan. Included on my Best Baseball Movies List.
6. Better Off Dead (1985) as Lane Meyer. Already listed in my Top 10 Teen Comedies from the 80's.
5. Serendipity (2001) as Jonathan Trager.

Another under-rated film that addresses fate and finding that one person you are meant to be with. I like this movie which co-stars the beautiful Kate Beckinsale very much and recommend it to anybody who enjoys a good romantic comedy.
4. Being John Malkovich (1999) as Craig Schwartz. A very quirky film written by Charlie Kaufman (Adaptation & Eternal Sunshine of the Spotless Mind) and directed by Spike Jonze. This is the type of movie I find very entertaining even though some might find it bizarre. Great characters and performances by all of the cast. I highly, highly recommend you see this film at least once.
3. High Fidelity (2000) as Rob Gordon. Based on the novel by Nick Hornby, Cusack was nominated for a best actor Golden Globe in this role. He plays a record-store owner who happens to be a compulsive list-maker (like anybody else we know?). Great cast including a breakout performance by Jack Black. Definitely on my recommended list.
2. Grosse Pointe Blank (1997) as Martin Blank.

This movie easily ranks in my Top 10 Favorite Movies, though it did not receive the critical acclaim that I always felt it should. It is about a professional hitman who goes back to his hometown to attend his high school class reunion. My twisted sense of humor just finds this entire film hilarious each and every time I watch it. I love it and cannot recommend it more highly. It is included on my Most Underrated Movies List.
1. Say Anything (1989) as Lloyd Dobler. Written and directed by Cameron Crowe (Jerry Maguire, Almost Famous), this is another one of my all time favorite movies. Lloyd Dobler is one of my favorite movie characters of all time as well. It features wonderfully written dialogue and a story that really connects with you emotions. Released back in '89, the movie still holds up today. If you have not seen it in a while, do yourself a favor and watch again soon.
That's the list, but please note that I have not seen his three most recent films (Grace is Gone, 1408 and Martian Child), so those could end up on this list when I do. I hear Grace is Gone is a very good movie, so I hope to see that real soon. Thanks for reading and, if you are new to Kickin' it, be sure to check out the archives to get caught up (tell a friend and come back often too). If you want to find more of my Top 10 Lists, click there for a summary. Peace and much love.
Check this out: Kind of "the grass is always greener" commentary...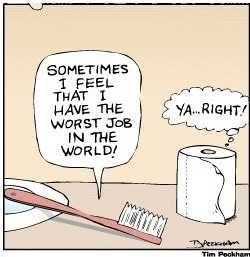 Quote of the day: "No one can be right all of the time, but it helps to be right most of the time." -Robert Half
Download this: "In Your Eyes" by Peter Gabriel - One of the best movie songs ever is featured in an iconic scene from Say Anything which stars John Cusack and ranked #1 on the Top 10 list above. Not in any John Cusack movie that I am aware of, but also one of my favorite songs, is "Solsbury Hill" by Peter Gabriel. Both are wonderful.
4 Comments
Psych (TV Show) - Kickin' it Old School
01.13.08 (7:31 pm) [edit]
I could talk for hours about how I feel the invention of the DVR (Digital Video Recorder) has bettered my life. These devices (like Tivo) can automatically record certain television programs based on your preferences and settings. The best part is that you can watch what you want when you want it (plus you can fast forward through commercials). It allows me to watch a lot of shows and movies that I otherwise would not get to see. As I said, I could go on and on.
One television show I probably would not have gotten to watch had it not been for my DVR is Psych. This series began back in July of 2006 on the USA Network. I set my DVR to record the first episode because it looked like it might be entertaining and I have not missed an episode since then.

I would best describe Psych as sort of a live-action Scooby Doo. It is about a wise guy son of a former cop who has a photographic memory and an eye for detail which allow him and his childhood buddy to solve crimes and mysteries neatly within the one hour program. It is a little campy and farfetched, but really ends up being a fun, light-hearted, entertaining hour of television. Both my wife and I enjoy watching it together and there are not too many other shows on tv that I can say that about these days.
Now in its second season (Friday nights on the USA Network) the show seems to have developed a following. If you get a chance to watch the show, I highly recommend it. You may have to watch a couple episodes before you get hooked all the way. If you have a DVR or Tivo, at least record an episode and see for yourself. With the writers' strike still going strong, the choices on television are more limited than ever. Give it a chance and I feel you won't regret it. You can find out more about the show on the website: www.psych.usanetwork.com Actually, you can view full episodes (for free) on that website by clicking on the "video" tab and then "full episodes." No excuses, you just need to go there and watch a couple at no cost. The complete first season is available on DVD as well. If you do check out the show, let me know what you think.
That's all I have for today. I am very proud because I was actually a perfect 4-4 on my NFL playoff picks this week. I will go back and look at those picks a little closer in tomorrow's posting. Thanks again for reading and keep that feedback coming. Peace and much love.
Check this out: Each episode of Psych ends with some funny outtake which they refer to as "Psych Outs." They are all usually pretty funny. Here is a link to one that I find especially amusing since it makes an 80's reference with Gus doing a little Michael Jackson dance.
Quote of the day: "I'd rather be a failure at something I enjoy than be a success at something I hate." - George Burns (actor/comedian)
Download this: "For You I Will (Confidence)" by Teddy Geiger. He's an 18 year old with great sound reminding me a lot of John Mayer. Might recognize him from the short run television series called Love Monkey which I really enjoyed but that was cancelled after just one short season.
7 Comments
Bucket List & Rob Reiner Top 10 Directed Movies
01.12.08 (6:09 pm) [edit]
Well, it has been one whole week of Kickin' it Old School. I feel pretty good about what was posted and I encourage you to go back and read the past 7 postings (if you have not already). It will just keep getting better. I really appreciate all of the readers and feedback and I hope that continues to grow. Now on to today's topic...
Yesterday, the movie The Bucket List was released in theaters. I have not seen it yet, so I cannot recommend it yet. It looks very entertaining and it stars Jack Nicholson and Morgan Freeman. The story is about two guys who are terminally ill and make a list of all the things they want to do or see before they "kick the bucket." At this point, I hopefully have a lot of life ahead of me, but it made me think... What would be on my "Bucket List"??? First, I would like to see more of the world. I have never left North America and I would really like to see Italy, England, Germany, Netherlands and more. Second, I would like to see every Major League Baseball stadium. This is something I have already started with a group of friends and we are about halfway there. Third, I would like to go white water rafting. I might get to do this one this summer when we head to Colorado to see Coors Field. Fourth, I would like to get an article published in a national publication or newspaper. Writing is not my official job, but something that I like to do. I would like to write a screenplay for a movie whether the movie ever actually gets made or not. The list could go on and on. I am sure there are more things that I am not thinking of at this moment, but the rest all involve experiences with my daughter. I think I am going to actually write all of these things down on a piece of paper and keep adding things as I think of them and crossing them off as I accomplish them. Don't want to ever look back with regrets. What is on your "bucket list"??? Leave your comments.
I noticed that The Bucket List movie was directed by Rob Reiner. Some people remember Reiner as "Meathead" Michael Stivic in the 70's television series "All in the Family," but he has directed some very quality films over the last 20+ years. I thought I would give you a quick rundown in the form of a top 10 list. Here are OLD SCHOOL'S TOP 10 FILMS DIRECTED BY ROB REINER:
10. Misery (1990) - I am not a fan of this movie at all, but I needed 10 and this one was critically acclaimed when it came out.
9. The Sure Thing (1985) - An 80's teen comedy that did not make that Top 10 list. It does star John Cusack, so it has that going for it.
8. Ghosts of Mississippi (1996) - Oscar nomination for James Wood and nice performance by Alec Baldwin in this film about justice being served in regards to a murdered Civil Rights leader.
7. The American President (1995) - A very charming film with Michael Douglas playing the widowed President of the United States. Martin Sheen and Michael J. Fox both have performances that seem to rejuvenate their careers.
6. The Story of Us (1999) -
I really like this movie a lot and, if you have not seen it, I highly recommend it. Stars Bruce Willis and Michelle Pfeifer as a couple dealing with marriage issues and divorce. Very under-rated film.
5. This Is Spinal Tap (1984) - Not only did Reiner direct this film, but he wrote it as well. One of the first "mock-umentary" films to get notoriety and has developed a cult following. Very funny movie that I am sure many fans would rank higher than #5.
4. When Harry Met Sally (1989) -

A very entertaining film that features great dialogue written by Nora Ephron and great performances by Billy Crystal and Meg Ryan. Deals with relationships and finding the right person to spend the rest of your life with. Worth seeing again if you have not seen it in a while.
3. The Princess Bride (1987) - A grandfather reads this fairy tale to his grandson. It features many great characters and performances. Has all of the things that make a good fairy tale: a love story, an evil prince, a pretty princess, sword fighting, a silly little wizard, a giant and so much more. "My name is Inigo Montoya, you killed by father, prepare to die."
2. A Few Good Men (1992) - A fantastic film that was listed highly on my Top 10 list of Tom Cruise performances. I have always loved this movie that addresses such things as honor, respect and facing your fears. Great performances all around puts this film easily into my top 50 favorites of all time.
1. Stand By Me (1986) -
Another film that easily ranks in my top 50 favorites of all time (and probably in the top 10!). This "coming of age" film adapts a Stephen King story and features wonderful performances by the four kids that play the main characters. I love everything about this movie. It is a true treasure in my opinion and I recommend you see it again if you have not seen it in a while. I feel you can never see great films too many times.
That is a pretty impressive resumé for a guy who used to be known as Meathead. Don't you think??? I am sure The Bucket List will warrant being added to this list as well. That will wrap up today's posting. Thanks for reading and please come back regularly. Peace.
Check this out: www.youtube.com/watch?v=Pkh5opBp6K4
Quote of the day: "A loyal friend is like a safe shelter; find one, and you have found a treasure. Nothing else is as valuable; there is no way of putting a price on it." - Sirach 6:5-17
Download this: I came across this new song called "Say" by John Mayer. I like John Mayer a lot and it is a very nice tune. It turns out that this song is from the movie The Bucket List, so I felt it was appropriate to have it be my recommended download for this posting.
4 Comments
Majerus, Adult Swim & Other Random Thoughts
01.11.08 (8:06 pm) [edit]
Happy Friday everybody, welcome to the blog. Just a few random thoughts for tonight.
Is Rick Majerus regretting his decision to come out of coaching retirement for the job at the St. Louis University? I think there is a good chance he might be especially after last night. Who's Rick Majerus? He is a well-respected and successful college basketball coach (career record of 422-147 before this year). He coached 20 years at Marquette, Ball State and Utah and has NEVER had a losing season. He thought about coming out of retirement in 2004 accepting a job at USC, but then retired again after just 3 days. Last year, Majerus signed a 6-year contract to come to St. Louis. The team (made up of all players recruited by the previous coach) came into last night's game with a record of 9-5. That gets you up to speed with the story. Last night, St. Louis set the modern day Division I record for scoring futility when they only scored 20 points as an entire team in a loss to George Washington. George Washington came into the game with just a 4-6 record, so they are not a power house by any means. St. Louis missed 23 consecutive shots at one point in the game and trailed 25-7 at halftime. The previous record was 21 points and was shared by Georgia Southern (1997) and Princeton (2005). The modern day is considered only since the shot clock was introduced to college basketball in 1985. Prior to that, the record low was actually 6 points shared by Temple (1973) and Arkansas State (1945). Not the kind of record you go to a basketball game hoping to see, but pretty interesting nonetheless. Back to Majerus, he has to be thinking twice about whether he made the right decision. Rick Majerus seems to be a good guy and I wish all the best to him. I hope he finds success and happiness again.
I really enjoy cartoons. I love Bugs Bunny, Disney, Tom & Jerry, Hannah Barbera and those classic cartoons. I also enjoy the Simpsons, South Park, Family Guy and some of the newer breed. I am sure many of you know about it already, but there is even a cable channel called Cartoon Network. During the day, the program schedule is more directed at kids, but at night
they have a block of shows they call "Adult Swim" catering to more adult subject matters. I really enjoyed the cartoons that were featured in the "Adult Swim" time block. There were entertaining shows which really appealed to my type of humor, but that probably would not be recognized by the average person. My favorites included

"Family Guy," "Space Ghost
Coast to Coast," "Aqua Teen Hunger Force," "Harvey Birdman: Attorney at Law" and Robot Chicken. I looked forward to seeing these shows each night whenever
I had the chance. Gradually, the network began to tweak the program line-up and some shows changed times or were replaced. There was always enough good shows to satisfy me, but recently that has changed. Almost all of my favorites are nowhere to be found anymore. I still see some "Family Guy" and the occasional "Robot Chicken" but the others seem to be gone. This would not be so bad if they were replaced by new cartoons that were similar or equally entertaining. Unfortunately, that is not the case. Now there seems to be WAY too much "Futurama" shown, a lot of anime and several really bad cartoons. It really has saddened me because something I felt was special ("Adult Swim") seems to be catering to a different audience, leaving me out in the cold. Too bad they are catering to the shallow end of the pool and not to us swimming over on the deep end. I hope and pray my favorites find their way back onto the regular rotation.
Those are my topics for tonight. Thanks for reading. I try to have a posting everyday, so if you missed one, be sure to find them below or in my archives. Please come back often and let others know. TGIF.
Check this out: OPTICAL ILLUSION - If you take a look at the following picture, let me tell you ... It is not animated. Your eyes are making it move. To test this, stare at one spot for a couple seconds and everything will stop moving. Or look at the black center of each circle and it will stop moving. But move your eyes to the next black center and the previous will move after you take your eyes away from it.... Weird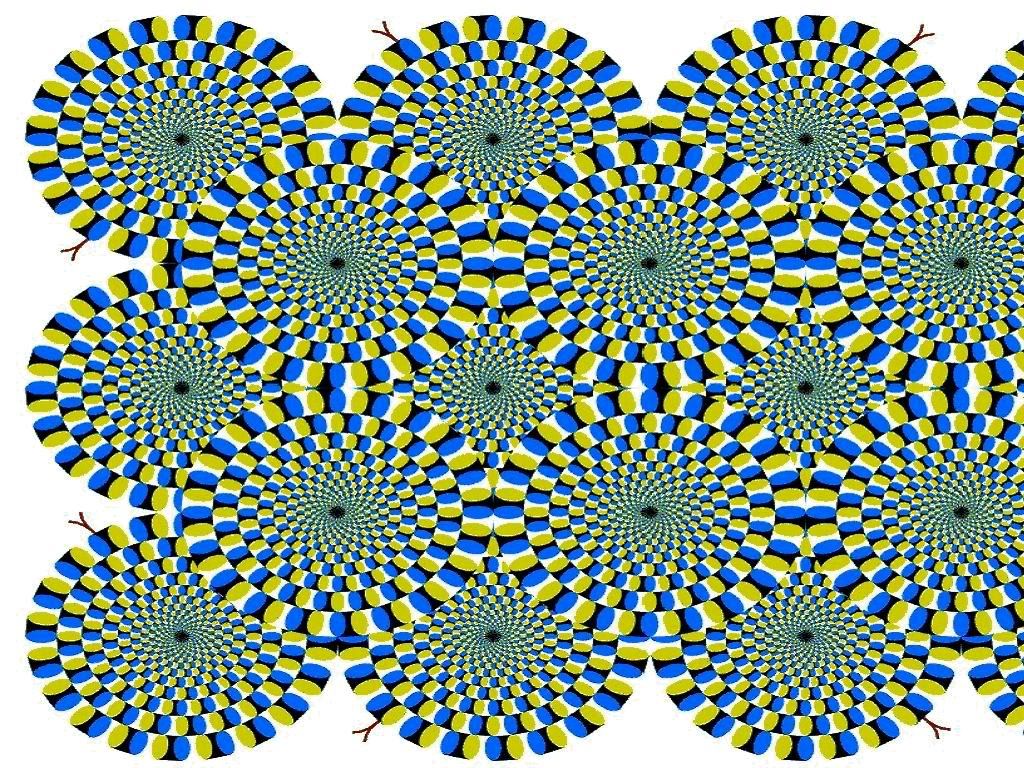 Quote of the day: "People never change their lives. Lives only change people." -Albert Camus
Download this: "Don't Wait Too Long" by Madeleine Peyroux. You might recognize this jazzy song heard in a particular Dockers commercial. I love it.
0 Comments
Superbad & Top 80's Teen Comedies
01.09.08 (10:16 pm) [edit]
For those following along at home, my January 6th posting mentioned that I would discuss the movie Superbad in a future posting. Well, you only had to wait 3 days into the future for me to make good on that one. If you enjoy hilarious, yet somewhat immature, teen comedies then Superbad is a must see.

It is available on DVD or pay-per-view now, so no more excuses if you have not already seen it. The film harkens back to the teen comedies I adore from the 1980's, but much more extreme and offensive in the humor. The movie is rated R and for good reason. If you do not like crude humor or dialogue, then this movie is definitely not for you (*proceed to the Top 10 list). If you can look past that, you will find a very funny story with brilliant characters portrayed so well by the cast. Some might say that the movie is just a long series of "dick & fart" jokes which might be true, but for me there was something deeper there as well. Superbad was written by Seth Rogen and Evan Goldberg who are part of the Judd Apatow gang who has produced other recent comedies like Knocked Up and 40-year Old Virgin. If you are like me asking "Where have all the good comedies gone???" these are guys have produced some of the closest things we've seen in several years. I feel Superbad is truly in a class by itself and recommend it highly if what I have written thus far interests you at all. I did not want to give away too much of the movie, but if you want to find out more here is the link to the IMDB site: www.imdb.com/title/tt0829482
Back to my question, "Where have all the good comedies gone?" I don't just mean teen comedies, but all comedies in general. Back in the 1980's we had Bill Murray, Chevy Chase and John Candy creating such great, funny movies. Then over the last 20+ years, I can probably count the number of great comedies on my two hands. I decided with Superbad being a teen comedy, to go back and look at the best teen comedies from when I was growing up. Here is OLD SCHOOL'S TOP 10 TEEN COMEDIES OF THE 1980's:
Honorable Mention. The Karate Kid (June 1984) - I made this movie an honorable mention because it is one of my favorite teen movies, but I would not quite clasify it as a comedy. It is the same reason that Say Anything is not on this list either. The Karate Kid featured Ralph Macchio as Daniel Larusso and Pat Morita as Mr. Miyagi. Who can forget "Wax on, wax off"? It was the very first film role for the incredibly beautiful Elisabeth Shue. It also featured William Zabka as the bully Johnny Lawrence (Zabka would play that jerk role well in the 80's also appearing as the bully in Just One of the Guys and Back to School too) This film did not feature many classic 80's tunes, but it did have "Cruel Summer" by Bananarama.
10. Better Off Dead (October 1985) - This one just barely made the list. The main reason it makes it is because it stars one of my all-time favorite actors, John Cusack. Cusack plays Lane Meyer who is dumped by his girlfriend and challenges a guy to ski a dangerous slope in an attempt to get her back. Favorite Classic quote: "I want my two dollars!" Classic 80's song featured in the film: "Like to Get to Know You Well" by Howard Jones.
9. Just One of the Guys (April 1985) -
This is one that not everybody has seen. It did not have any young stars, but still delivers in great 80's style. A high school girl feels she is being discriminated against because she is a girl, so she decides to transfer to a different school and pretend to be a boy. She helps give a makeover to another guy, falls for him and hilarity ensues. Classic quote: "Of course you're confused. You're wearing my underwear." Classic 80's tune: (Not a lot of great options) "Trouble" by Lindsey Buckingham.
8. Fast Times at Ridgemont High (August 1982) - A great movie, especially for its time, this one ranks a little lower for me because it actually deals with some serious issues and does not make me laugh as much as some of the others do. This movie was written by Cameron Crowe (Say Anything, Jerry Maguire, Almost Famous) and featured such future stars as Sean Penn, Jennifer Jason Leigh, Judge Reinhold and Forest Whitaker. It is hard to believe that someone as serious as Sean Penn was once known for playing surfer dude Jeff Spicoli. Fast Times contains a scene that most guys growing up at that time remember in which Phoebe Cates exits a swimming pool topless (nice). Classic quote: Many to choose from, but my favorite is Spicoli saying "Relax, alright? My old man is a television repairman, he's got this ultimate set of tools. I can fix it." Classic 80's tune: "Somebody's Baby" by Jackson Browne.
7. The Breakfast Club (February 1985) - This is the first of 4 movies written by John Hughes on this list. Again a great movie, but ranks a little lower because it deals with some serious issues and does not have as many "laugh out loud" scenes in it. This is the first of 3 movies that feature Anthony Michael Hall in its cast. He and the rest of this cast (including Emilio Estevez, Judd Nelson, Molly Ringwald and Ally Sheedy) brought a lot to these fantastic characters/stereotypes that they played. Classic quote: Principal Vernon says "Don't mess with the bull, young man. You'll get the horns." Classic 80's tune: "Don't You (Forget About Me)" by Simple Minds
6. Can't Buy Me Love (August 1987) -

A very under-rated film which I still find funny and entertaining to this day. It stars Patrick Dempsey (now more known for his role on Grey's Anatomy) as geeky Ronald Miller who desperately wants to be part of the "cool" crowd during his senior year of high school. He convinces the gorgeous head cheerleader, Cindy Mancini played by Amanda Peterson (hot), to pretend to date him. His plan works for a while and then there is a moral at the end of the story. A couple interesting members of the cast include Seth Green as Ronald's little brother Chuckie and Gerardo (Rico Suave himself) as Ricky one of the jocks in the cool crowd. Classic quote: "Nerds, jocks. My side, your side. It's all bull$hit. It's hard enough just trying to be yourself." Classic 80's tune: "Dancing With Myself" by Billy Idol
5. Sixteen Candles (May 1984) - Another film written by the great John Hughes and another film featuring Anthony Michael Hall (as Farmer Ted, the Geek). The film revolves around Samantha, played by Molly Ringwald, with her family forgetting her 16th birthday and her crush on Jake Ryan. There is a foreign exchange student, Long Duk Dong, who steals every scene that he appears in getting big laughs each time. Also John Cusack has a small role in this film as Bryce, one of Farmer Ted's geeky friends. Classic quote: Anything from Long Duk Dong like "What's happenin' hot stuff?" or "No more yanky my wanky. The Donger need food." Classic 80's tune: "If You Were Here" by The Thompson Twins
4. Weird Science (August 1985) -

What do you know? Another film written by John Hughes and another film starring Anthony Michael Hall. This is a funny movie that I still thoroughly enjoy. This is a tale of Gary (Hall) and Wyatt who are two dorks who somehow create Lisa, a beautiful woman played by Kelly LeBrock, with their computer. Obviously far fetched, but makes for a great storyline. The film also featured actors Robert Downey Jr. and Bill Paxton early in their careers. Paxton plays Wyatt's older brother Chet and is involved in many of the funniest scenes in the movie. Classic quote: "Well, my nuts are halfway up my a$$, but other than that, I'm perfect!" Classic 80's tune: "Weird Science" by Oingo Boingo
3. Real Genius (August 1985) -

Came out the same month as Weird Science and just as funny, if not funnier. This film stars Val Kilmer as Chris Knight who is one of the brightest minds in the country, but he doesn't act like it most of the time. I find the dialogue/banter in this movie to be outstanding. If you have not seen it in a while, go watch Real Genius and pay special attention to the dialogue. William Atherton plays the perfect jerk as Professor Jerry Hathaway and Robert Prescott plays the perfect dork as Kent. Classic quote: Lots of great banter to choose, but my fav is when Chris says to Kent "What about that time I found you naked with that bowl of Jell-o?" and Kent replies "Look, I was hot and I was hungry, okay?" Classic 80's tune: "Everybody Wants to Rule the World" by Tears for Fears
2. Ferris Bueller's Day Off (June 1986) - This is the last of the John Hughes films on my list and this one does not star Anthony Michael Hall. It of course stars Matthew Broderick as the classic title character. This movie takes the place over one day when Ferris decides to skip school and show his buddy a good time. Very funny and charming movie from start to end. Many great performances include Jeffrey Jones as Principal Rooney, Alan Ruck as Ferris' buddy Cameron, Jennifer Grey as Ferris' sister, Ben Stein has the monotone economics teacher and Charlie Sheen in an early role as simply "Boy in police station." Classic quote: "Life goes by pretty fast. If you don't stop and look around once in a while, you could miss it." Classic 80's tune: "Oh Yeah" by Yello
1. Revenge of the Nerds (July 1984) - This movie tops my list because it has all of the elements of a great teen comedy, but it could just as easily swap places with any of the other top 5-6 movies on this list. This was a rated R movie which allowed it to get away with some things that other teen comedies could not. It is the story of Louis (Robert Carradine) and Gilbert (Anthony Edwards) as they go off for their freshman year of college. If you have not seen this one in a while, I encourage you to watch it again (and not the edited television version). Some interesting cast members include Timothy Busfield who played Poindexter, Ted McGinley who played head jock Stan Gable and a young John Goodman who played the football coach. Classic quote: "Those nerds area threat to our way of life." Classic 80's tune: "Burning Down the House" by Talking Heads
There's my list. Like I said, put them in any order, but those are pretty much the best 10 flicks. Some movies that others might put on their list include Pretty in Pink, Footloose, Valley Girl, The Sure Thing, One Crazy Summer among others. Any films you feel strongly about??? Let me hear about it.
Wow, I have had some quite long postings so far. They won't all be like this. I will wrap this one up with our traditional features. Thanks for reading and please continue to come back. Take care.
Check this out: This is a link to an old 30 second tuna commercial that I think is very amusing. I forgot about it, but just ran across it and thought I would share it with you. www.youtube.com/watch?v=QWeNyT66IqI
Quote of the day: You could pick any of the quotes from the movies on the Top 10 list today. I find the Ferris Bueller quote especially refreshing. Not to totally rely on those quotes, I will leave you one more... "Happiness makes up in height for what it lacks in length" -Robert Frost
Download this: Again, there are some great classic 80's tunes included in the Top 10 list today. My personal favorites would be "Don't You (Forget About Me)" by Simple Minds and "Everybody Wants to Rule the World" by Tears for Fears. Enjoy!
1 Comments
Art Monk : NFL HOF snub
01.08.08 (10:06 pm) [edit]
Hello all, I have not posted anything specifically sports related and here is a topic that has bothered me for some time. On this day when the Baseball Hall of Fame announced its class of 2008 making things right for past snub Goose Gossage (condolences to Jim Rice for missing by less than 3% and Big Mac for being made an example of again), it brings to mind Art Monk. For some reason this remains a mystery to me, Monk has yet to be inducted into the Pro Football HOF. Now, at the end of November, he was selected as one of the 26 semi-finalists to make it this year, so I hope the voters come to their senses THIS YEAR. ***Reminder, if Art Monk or NFL wide receivers are not your cup of tea, please don't leave without at least checking out the goodies at the end of this posting (and all of my postings).
I have no affiliation to Mr. Monk, the Washington Redskins or anything related (as I have stated, I am a die hard Green Bay Packers fan). I am a fan of the NFL and I have fond memories of watching Art Monk as I grew up.
He was a class act all the way, but he also has the numbers to back it up. Winning championships are part of the criteria? Well he played in 3 Super Bowls and won 2 of them. So, what is the hold up? Here are some more of the numbers: He played for 16 seasons (14 with Washington) and was a 3 time Pro Bowler (in 85, 86 and 87). He has 3 Super Bowl rings (one is from 82 when he did not play due to injury). He was named to the NFL All-Decade Team for the 1980's. In his career, he had 940 receptions for 12,721 yards and 68 touchdowns. He was the first player ever to reach 900 career receptions and held that record until Jerry Rice passed it in 1995. He was the first player to catch at least 1 TD in 15 consecutive seasons. Plain and simple, ART MONK BELONGS IN THE PRO FOOTBALL HALL OF FAME. He was one of the best wide receivers of all time and definitely one of the top 10 of my generation. Did someone say Top 10??? That gives me an idea. Here is OLD SCHOOL'S TOP 10 WIDE RECEIVERS (1978-present):
10. Sterling Sharpe (1988-1994) Yes, I am biased by being a Packer fan and Sharpe played his entire short career in Green Bay. I truly believe that if he would not have sustained the career-ending neck injury in 1994 that Sharpe would have been right near the top of this list. He was a 5 time Pro Bowler who lead the league in receptions 3 times (89, 92 and 93). In 1992, he broke Art Monk's single season record with 107 receptions then broke his own record the following year with 112. He scored 18 touchdowns in 1994. Wow, was he great. If you saw him, you would agree. He is rarely mentioned now and too quickly forgotten.
9. Tim Brown (1988-2004) Another class act despite the fact he played all but one of those seasons with the Raiders. Brown was a 9 time Pro Bowler and named to the NFL 1990's All-Decade Team. Currently ranks #2 all time in career receiving yards, #3 in career receptions and tied for #6 in career receiving touchdowns. Can't argue with those numbers. You could argue he should be higher on my list.
8. Steve Largent (1976-1989) One of the original Seattle Seahawks who was a 7 time Pro Bowler and inducted into the Pro Football HOF in 1995. He held all 3 career receiving records (receptions, yards and touchdowns) when he retired, but has since seen them all broken.
7. Terrell Owens (1996-present) You can't argue with what he does on the field, but off the field or on the sidelines is a whole different story. By the time his career is over, T.O. will be higher on this list. Counting this year, he is a 7 time Pro Bowler. He lead the league in receiving touchdowns in 3 seasons (01, 02 and 06). Currently ranks #3 in career receiving touchdowns (already!), #9 in career receptions and #10 in career yards.
6. Randy Moss (1998-present) Dominant when he wants to be. This guy scored 17 touchdowns in both 1998 and 2003 when he played for the Vikings. That is nothing compared to the 23 touchdowns he caught this year with the Patriots breaking Jerry Rice's single season record. Counting this year, he is a 7 time Pro Bowler and currently ranks #4 in career receiving touchdowns (already!!) and #14 in career yards. Just imagine if he would not have wasted those 2 seasons in Oakland.
5. Marvin Harrison (1996-present) Another class act who has played his entire career with the Colts. It helps when you have Peyton Manning throwing to you most of your career, but that road goes both ways. He is an 8 time Pro Bowler and has that elusive Super Bowl ring from last season. In 2002, he set the single season reception record with 143 (still stands). Harrison currently ranks #4 in career receptions, #5 in career yards and #5 in career receiving touchdowns. I have the feeling that he and Peyton will still be playing catch for several more years.
4. Art Monk (1980-1995) See above. Will soon be passed by the young T.O., Moss and Harrison, but he belongs in the Hall of Fame now.
3. James Lofton (1978-1993) Lofton played 9 seasons in Green Bay, so I am partial to him though he went on to play elsewhere in 1987. He was a 8 time Pro Bowler and notorious for catching the long ball. He was the first WR to eclipse 14,000 career yards receiving. He held the record when he retired, but now ranks #4 being passed by Isaac Bruce earlier this year. He was inducted into the Pro Football HOF in 2003.
2. Cris Carter (1987-2002) It pains me to put a Viking player this high on my list, but Carter deserves it. This 8 time Pro Bowler started his career with the Eagles where Buddy Ryan released him saying that "All he does is catch touchdowns." I thought that was a good thing. Carter did catch his share of TD's currently ranking #2 for career receiving touchdowns. He ranks #6 for career receiving yards and #2 for career receptions. He caught 122 passes in both 1994 and 1995. He had some of the best hands I have ever seen on a WR and made some amazing sideline catches keeping just the tips of his toes in bounds. He will likely be passed by his protege Randy Moss and others on this list down the line, but he ranks a strong #2 for now.
1. Jerry Rice (1985-2004) Easily the best the player I have ever seen play the game, not just wide receiver. He should really be 1, 2 and 3 on this list and have the next player start at 4. In 20 seasons, he only missed 17 games (and 14 of those were in 1997 when he tore knee ligaments) while making the Pro Bowl 13 times and being named to NFL All-Decade Team for both the 1980's and 1990's. Having played in 4 Super Bowls, he has 3 rings. His 207 total touchdowns ranks #1 all-time for any player at any position. He has the record with 273 consecutive games with a catch. He ranks #1 in receiving yards (22,895), #1 in receptions (1,549) and #1 in touchdowns (197) and nobody is even a close second right now in any of those categories. He is simply the best from any era and no doubt heads up the list for my generation.
I feel those are the 10 wide receivers. The exact order (other than Rice being #1) is not all that important and will continue to evolve. There are some other WR's that I really enjoyed, but I just could not get them up into my Top 10. These would include guys like Andre Rison, Harold Carmichael, John Jefferson, Isaac Bruce, Charlie Joiner, etc. Who do you think is missing???
Let's wrap this one up. Thanks for readingmy blog! If you like what you have seen thus far, please bookmark my blog and come back regularly. I appreciate all the feedback, too. If you get a chance, check out my LINKS down towards the bottom of the page and click on the one for Kent Ninomiya. He had a great piece addressing the Roger Clemens and steroid discussion. I might throw my 2 cents in on this subject at some point, but I really thought that Kent did a nice job here, so check it out. Peace.
Check this out:
Aoccdrnig to a rscheearch at Cmabrigde Uinervtisy, it deosn't mttaer in waht
oredr the ltteers in a wrod are, the olny iprmoetnt tihng is taht the frist
and lsat ltteer be at the rghit pclae.
The rset can be a total mses and you can sitll raed it wouthit porbelm.
Tihs is bcuseae the huamn mnid deos not raed ervey lteter by istlef, but the
wrod as a wlohe.

Quote of the Day: "The difference between a successful person and others is not a lack of strength, not a lack of knowledge, but rather in a lack of will." -Vince Lombardi (great coach of the Green Bay Packers in the early 60's and winner of 5 NFL Championships)
Download This: There is an album titled "80's Hits Stripped" which includes acoustic versions of some of the great songs from the 80's by the original artists. (I love my 80's music!) There are a couple songs that I would highly recommend from this particular album which is available on iTunes. "Your Love (acoustic)" by the Outfield, "No One Is to Blame (acoustic)" by Howard Jones and "Missing You (acoustic)" by John Waite are all fantastic. There are other songs that are quality, but those 3 are really special to me. Go get them for yourself.
3 Comments
Art vs. Artist: Michael Jackson & Tom Cruise Top 10 Lists - Kickin' it Old School
01.07.08 (10:22 pm) [edit]
Hello all, I have plenty of ideas rolling around in my head to they are going to come out fast, furious and in no particular order. If you do not have interest in my topic for the day, please don't forget to check the bottom of today's posting which will always include the "Quote of the Day", "Download This" and often other interesting nuggets. On to today's topic...
Does the artist as a person affect your view of that person's art??? I admit, it is difficult to separate the two.

I would rather not know anything about the artist and merely appreciate the artist's work, but that is no longer realistic in the instant information world we live in. Two examples that come to mind immediately for me are Michael Jackson and Tom Cruise. I really enjoy both artist's work very much even though both seem to becoming more bizarre as time goes by. Michael Jackson is a more extreme example with some of the serious allegations he has faced in addition to the physical transformation he has gone through.
Tom Cruise in a much more harmless fashion with only his awkward behavior surrounding his marriage to Katie Holmes, his baby's birth and his passion Scientology and the recent unauthorized biography. As bizarre as both might be, you cannot argue that they have produced some incredible work over the years. Here is a brief synopsis for each of them followed by Top 10 lists. *(Top 10 lists will be a regular part of my postings, are based solely on MY opinions and obviously open for debate)
Michael Jackson, known as the "King of Pop," is one of the best-selling music artists and one of the most charitable humanitarians of ALL TIME. His Thriller album spent 37 weeks at #1 on the US album charts. His Bad album is the only album ever to have five #1 singles in the U.S. He revolutionized the music video industry and helped put MTV on the map. What he accomplished in the 1980's and 1990's is nothing short of spectacular. Here is OLD SCHOOL's TOP 10 MICHAEL JACKSON SONGS:
Honorable Mention: "Say Say Say" duet with Paul McCartney from the 1983 McCartney album Pipes of Peace. Did not put it on the list because it was a duet and not on a MJ album.

10. "You Are Not Alone" from the 1995 album HIStory: Past, Present and Future
9. "Unbreak able" from the 2001 album Invincible (great head bopping beat)
8. "Keep the Faith" from the 1991 album Dangerous
7. "S mooth Criminal" from the 1987 album Bad

6. "B utterflies" from the album Invincible
5. "W anna Be Startin' Somethin'" from the legendary 1983 album Thriller

4. "I Just Can't Stop Loving You" from the album Bad
3. "S tranger in Moscow" from the album HIStory: Past, Present and Future (see 'Download This' section at the end of the issue)

2. "H uman Nature" from the album Thriller (truly wonderful song)
1. "M an In the Mirror" from the album Bad (great message, great song)
Now we can move on to Tom Cruise who is at least one of the highest grossing actors at the box office if not #1 all by himself. He has not always been the most critically acclaimed actor of his generation, but definitely one of the most popular and successful. His career has spanned 3 decades and has earned him 3 Oscar nominations (no wins) and 6 Golden Globe nominations (3 wins). Here is OLD SCHOOL'S TOP 10 TOM CRUISE MOVIE PERFORMANCES (as of January 2008):
Honorable Mention: "Ron Kovic" from the 1989 movie Born on the Fourth of July. This movie did not register with me as much as I would have hoped for, but earned Cruise his first Oscar nomination and won him the Golden Globe for best actor. I felt I at least needed to mention it.
10. "E than Hunt" from the Mission Impossible movies (3 of them 1996, 2000 & 2006)
9. "V incent Lauria" from the 1986 movie The Color of Money (sharing the screen with Paul Newman helps)
8. "J oel Goodson" from the 1983 movie Risky Business (sliding across the screen in his underwear to Bob Seger is iconic)
7. "C hief John Anderson" from the 2002 movie Minority Report (directed by Steven Spielberg)
6. "M averick" from the 1986 movie Top Gun (of course)
5. "L t. Daniel Kaffee" from the 1992 movie A Few Good Men (I want the truth! You can't handle the truth!)
4. "V incent" from the 2004 movie Collateral (he plays the bad guy, if you haven't seen it, please do)
3. "F rank TJ Mackey" from the 1999 movie Magnolia (1st class performance in a supporting role earned Cruise an Oscar nomination and Golden Globe win)
2. "C harlie Babbitt" from the 1988 movie Rain Man (was overshadowed by Dustin Hoffman's performance, but extremely under-rated in his performance in this Best Picture Oscar winning film)
1. "Jerry Maguire" the title role from the 1996 movie Jerry Maguire (great movie, great performance earned him Oscar nomination and Golden Globe win, go see it again)
I am sure there are other artists that may create this quandary for you. For me, I have learned to separate the art from the artist and that makes all the difference. Look forward to your feedback.
A couple other things I want to touch on before I wrap this one up. The Critic's Choice Awards are on live right now. If you read my last posting, you would have saw the love I gave to the film Juno. It seems the Broadcast Film Critics Association is giving Juno some love as well with several nominations and the award for Best Writer (Diablo Cody) and Best Comedy. You will continue to see this film celebrated on all of the awards shows, so do yourself a favor and see it.
That will wrap up this issue of Kickin' it Old School. Thanks again for reading my ramblings. I appreciate the support and feedback. If you are interested in seeing a summary of all of my other Top 10 lists, please click there on that link. Talk to you more soon. Peace and much love.
Check this out: http://www.poodwaddle.com/worldclock.swf" title="http://www.poodwaddle.com/worldclock.swf" target="_blank"http://www.poodwaddle.com/wor...
Quote of the Day: "Be more concerned with your character than with your reputation. Your character is what you really are while your reputation is merely what others think you are." -John Wooden (great UCLA basketball coach)
Download This: I have so many songs I want to share with you, but with the subject of this posting, I have to say pick any of the songs from the MJ Top 10 list above. If you have never heard it, I highly recommend "Stranger in Moscow" by Michael Jackson as a lesser known option.
6 Comments
At the movies: Juno
01.06.08 (11:44 am) [edit]
OK, here we go...
I don't get out to the theaters to see first run movies as much as I used to (that in itself will be a topic for another day), so when I do get that chance I want to make the most of it. Recently, I saw a movie that definitely did not let me down.

Juno is a comedy about teenage pregnancy. I know what you might be thinking, "There's nothing funny about teenage pregnancy." Well, actually it is a comedy revolving around a teenage pregnancy and it is handled in a mature way. It is the type of movie that I really enjoy because it is a strong screenplay which is character driven with first class dialogue.
The title character is played by Ellen Page (who I only recognize as playing the Kitty Pryde character in the last Xmen movie). She plays the Juno character to perfection. Also in the movie and featured on the movie poster is Michael Cera. He is probably best know for his role on the tv show Arrested Development, but also was the star of the movie Superbad (*this movie will be a topic for a future posting all by itself because I thought it was fantastically funny). The characters in Juno really make this movie shine. Juno's parents are played by Allison Janney and J.K. Simmons who do just a magnificent job. Also making this ensemble complete are, in my opinion, two very under-rated actors. That being Jennifer Garner and Jason Bateman.

Garner is best known for her role in the tv series Alias and as Ben Affleck's wife. Jason Bateman is fantastic as usual in this role. In fact, I might do an entire posting on Bateman at some point because he really does not get enough credit for what he can do. There is even a cameo by Rainn Wilson (who plays Dwight on the tv series The Office) as the drug store clerk who sells Juno her pregnancy test(s).
All in all, a really enjoyable movie. I intentionally did not want to give away too much of the story because I hope you all go check it out, if you have not already. At a time where I feel the movie industry is not giving us a whole lot of quality that also entertains, Juno really stands out as something special. It is nominated for 3 golden globe awards including Best Picture and now gets the Old School seal of approval. If you want to find out a little more please check out the IMDB listing for this movie: www.imdb.com/title/tt0467406
Thanks for reading. If you like where this is heading, please bookmark my blog and be sure to check back regularly. I appreciate any comments/feedback. I also welcome your ideas, suggestions & questions which I can address in future postings. Keep them coming!
If you read my first posting, you will see that it ends with the "Quote of the Day" and you will find that this will be a regular feature for each of my postings. I feel there can be a lot to learn in the words of others. I use such quotes to gain motivation and/or understanding within my own life and hope many will be meaningful to you as well.
In addition to the quote, I will also have a "Download This" feature within each of my postings. This is in my effort to promote some music that I feel that you may enjoy. This will give you some insight into my musical tastes which are quite diverse. Let me know what you think once you listen to them. You will also find that these often will have an Old School slant to them. I will try to make sure each of these songs are available on iTunes. I hope you all have iPods or MP3 players because they really give you access to music and music is quite powerful to me. That leads me to today's quote.
QUOTE OF THE DAY: "Music is my weapon. I believe in music, in its spirituality, its exaltation, its ecstatic nobility, its humor, its power to penetrate to the basic fitness of every human being." -Henry Cowell
DOWNLOAD THIS: "Waiting for My Real Life to Begin" by Colin Hay. Colin Hay was the lead singer of the 80's band Men at Work.
2 Comments
First of many
01.05.08 (10:39 am) [edit]
Hello and Happy New Year!
You, my friend, have stumbled upon my new blog. This blog is kind of a work in progress, but I am sure it will develop into something pretty special if you give it a chance. Please come back and check us out as we evolve and please leave feedback. I welcome and encourage feedback and intend to address feedback on a regular basis in my postings.
A quick overview or mission statement, if you will... In this blog you will read the random thoughts, views and opinions of one person in regards to many things pop culture and sports related. I feel that my thoughts, views and opinions in these matters hold some value and I hope you will soon find the same thing to be true. I am sure not all postings will be as provocative to each reader each time, but if you start to find value in some of them then I am sure it will start a trend.
I love movies and music, but I feel both are struggling to create at the level they have in the past. Don't get me wrong, there are some true gems to be found in current movies and music. We will explore what I feel are the truly great examples from both then and now (with an Old School flare, of course). I do not believe in ranking such things specifically from 1-100 because how can you compare Wizard of Oz to Star Wars? I do believe in sorting such movies and songs into "top 10", "top 50", "top 100" and groupings like that. This will be fun for both you and me. I look forward to your feedback as we create these groupings of greatness.
I also love sports. I used to play them all, but not as much anymore. I do consider myself a fan of the 3 major sports and my hometown teams. I am from the Milwaukee area, so my loyalties lie with the Brewers, Bucks and, of course, the Green Bay Packers. I do consider myself extremely knowledgable on all professional baseball, basketball and football (not just my hometown teams). As the year goes on, I am sure you will get plenty of sports-related postings. If there is anything you would like me to specifically address, please feel free to let me know. If I feel my view or opinion is of value, I will always share it with you.
That is really what this comes to. I will share my thoughts if I feel they hold value to any readers. As I said earlier, some topics are sure to be more provocative than others. NOTHING I POST IS INTENDED TO OFFEND OR DISPARAGE. I think I am going to wrap up this maiden voyage there. Please let me know if you are out there reading and please provide feedback when you feel it is warranted. Thanks.
Old School quote of the day: "Your beliefs become your thoughts. Your thoughts become your words. Your words become your actions. Your actions become your habits. Your habits become your values. Your values become your destiny." -Gandhi
5 Comments


COPYRIGHT Unauthorized use and/or duplication of this material without express and written permission from this blog's author and/or owner is strictly prohibited.
IMAGES All images on Kickin' it Old School were used with best intentions and are readily available in various places on the Internet and believed to be in public domain. Images posted are believed to be posted within the rights according to the U.S. Copyright Fair Use Act (title 17, U.S. Code.) If you believe that any content appearing on this blog infringes on your copyright, please let me know immediately.