Blog For Free!
Archives
Home
2013 May
2013 April
2013 March
2013 February
2013 January
2012 December
2012 November
2012 October
2012 September
2012 August
2012 July
2012 June
2012 May
2012 April
2012 March
2012 February
2012 January
2011 December
2011 November
2011 October
2011 September
2011 August
2011 July
2011 June
2011 May
2011 April
2011 March
2011 February
2011 January
2010 December
2010 November
2010 October
2010 September
2010 August
2010 July
2010 June
2010 May
2010 April
2010 March
2010 February
2010 January
2009 December
2009 November
2009 October
2009 September
2009 August
2009 July
2009 June
2009 May
2009 April
2009 March
2009 February
2009 January
2008 December
2008 November
2008 October
2008 September
2008 August
2008 July
2008 June
2008 May
2008 April
2008 March
2008 February
2008 January
My Links
Old School's "80s Interviews" Summary
Old School's "80s Related Articles" Summary
Old School's "Top 10 List" Summary
Stuck in the 80s
Popdose
Like Totally 80s
The Interactive 80's Network
The Retroist
Pop Candy
Culture Brats
Child of the 1980's.com UK
80sNostalgia.com
Slicing Up Eyeballs
The Great 80s Blog
Branded In the 80s
Best of the 80s
Fourth Grade Nothing blog
Retro-Awesomeness 80s Blog
Retro-Daze
Pop Eighties Blog
I Miss The Old School Blog
Rediscover the 80s blog
Under Scoop Fire!
Return to the 80s blog
The 80s Man blog
Forgotten Flix
10% Nerd
It Goes to 11
Cult Film Club
Big Twinkies by Joel Poirier
Imdb
CBS Sportsline
Wikipedia
You Tube
List of the Day blog
tBlog
My Profile
Send tMail
My tFriends
My Images
Sponsored
Create a Blog!
Subscribe in a reader

Back to the 80s: My Top 20 Music Videos from the 80s - Kickin' it Old School
07.27.08 (8:01 pm) [edit]
Believe it or not, I get many requests to do Top 10 lists on certain subjects. The two I get the most are 'Best 80s Movies' and 'Best 80s Songs' and I do intend on publishing those down the line, but both are fairly serious undertakings. One of the next most often requests is for Best 80s Music Videos, so that is the one I intend on putting out here.
Though there were music videos before,

the music industry was changed forever on August 1, 1981 when MTV (Music Television) was launched on cable television. Here is a short video of that historic moment when MTV went on the air including the words, "Ladies and gentlemen, rock and roll."
I, like many boys my age, loved Martha Quinn (still love her!) who was one of the original VJs

. The channel does not resemble much today what it once was and that is definitely NOT a good thing. I barely watch MTV anymore and it rarely plays actual music videos anymore.
Back in the 80s though, I watched MTV

more than regularly and have fond memories of so many of the videos that were played at that time. Here is a link to a video celebrating the first 10 years of MTV, so there are lots of quick clips from music videos aired between 1981 and 1991.
Some of those same videos will appear in my Top 10 list below and I will also include video links for every song on my list. Hopefully, watching these videos will bring back the memories for all of you as well.
I had such a tough time narrowing down my list that I am actually going to include 20 videos on my list plus a couple honorable mentions. I decided not to duplicate any artist on my list, so artists like Michael Jackson and Duran Duran who had several outstanding videos will only appear once on this list. My rankings take into account innovation, uniqueness and entertainment value (and simply the ones I remember loving the most). With all that being said, here is OLD SCHOOL'S TOP 10 MUSIC VIDEOS FROM THE 80s (plus bonus 10):
Honorable Mentions. "Video Killed The Radio Star" by The Buggles [link to video] & "Wanted Dead of Alive" by Bon Jovi [link to video] - The Buggles video receives honorable mention simply because it was the very first music video aired on MTV. The title of the song was appropriate and turned out to be prophetic. The Bon Jovi video receives honorable mention because it is made up of footage taken during their Slippery When Wet concert tour including the 1986 stop in Milwaukee which had a young Old School in attendance.
20. "We're Not Gonna Take It" by Twisted Sister (1984) [link to video] - This video stars Mark Metcalf, who played Neidermayer in the movie Animal House, for the opening portion of the video.
19. "Yankee Rose" by David Lee Roth (1986) [link to video] - I especially enjoy the opening sequence of the video which ends when Roth dressed in tribal garb says, "Gimme a bottle of anything and a glazed donut, to go!"

18. "You Can Call Me Al" by Paul Simon (1986) [link to video] - Video features Chevy Chase which always struck me as odd, yet entertaining
17. "Don't Come Around Here No More" by Tom Petty & The Heartbreakers (1985) [link to video] - Video features an Alice In Wonderland theme
16. "Dreams" by Van Halen (1986) [link to video] - Video features footage of the Blue Angels performing aerial stunts. Could have also included "Hot For Teacher" as the Van Halen video to make the list.
15. "Addicted To Love" by Robert Palmer (1986) [link to video] - Video featured what would become a trademark of other Palmer videos in the 80s, the "iconic" female models with pale skin, dark hair and heavy make-up dancing and/or playing instruments.
14. "Synchronicity II" by The Police (1983) [link to video] - Could have easily selected "Every Breath You Take" instead, but there was always something about this video and song that I was drawn to.

13. "Everybody Have Fun Tonight" by Wang Chung (1986) [link to video] - I always liked the stop-action technique which resembled that of a flip book

12. "You Might Think" by The Cars (1984) [link to video] - This video won the first ever MTV Video Music Award for "Video of the Year"
11. "Where The Streets Have No Name" by U2 (1987) [link to video] - The video was filmed on the rooftop of a liquor store in Los Angeles and includes footage of the police shutting the production down due to safety and traffic concerns.
10. "Walk This Way" by Run-DMC with Aerosmith (1986) [link to video] - This video served to officially crossover rap music into the mainstream and onto MTV
9. "Need You Tonight/Mediate" by INXS (1987) [link to video] - The video ranks this highly mainly because of the end portion which features the band members flipping through signs with the song lyrics on them (in a tribute to Bob Dylan).
8. "Once In A Lifetime" by Talking Heads (1981) [link to video] - This is the earliest video to make my Top 20 list. Could have also included "And She Was" video on this list as well.

7. "Money For Nothing" by Dire Straits (1986) [link to video] - The song actually features Sting singing the lyric "I want my MTV" at the beginning of the song. The video is one of the very first to feature computer animation.
6. "Rockit" by Herbie Hancock (1983) [link to video] - The song was one of the first popular singles to feature "scratching" and other turntable techniques and the very unique video is just cool in a freaky sort of way.
5. "Hungry Like the Wolf" by Duran Duran (1982) [link to video] - Duran Duran were music video innovators who often created mini-movies and this is one of the very best.
4. "Land of Confusion" by Genesis (1986) [link to video] - Video features many caricatured puppets of famous celebrities as well as the band members themselves.

3. "Take On Me" by a-ha (1985) [link to video] - This video has a black and white comic book comes alive through a technique called rotoscoping and then later flashes back and forth between live action and animation.
2. "Sledgehammer" by Peter Gabriel (1986) [link to video] - This video used both claymation and stop-action to create a groundbreaking result. Gabriel also had a similar styled video for his song "Big Time" which could have also been included on this list.

1. "Thriller" by Michael Jackson (1983) [link to video] - Was there any doubt? This video was really a 13-minute mini-movie that was groundbreaking in every sense of the word. It was directed by John Landis and became a pop culture phenomenon. Jackson would go on to make many other outstanding and extravagant music videos with my other favorite being "Smooth Criminal."
There's my list. Many are obvious choices when you think about it, but it is nice to pull them all together like this. Noticeably missing is Madonna, who achieved much success through her MTV exposure, but I just don't feel any of her individual videos were strong enough on their own to make my list. I also tried to avoid music videos which simply used hot women, like Whitesnake's "Here I Go Again" which featured Tawny Kitaen dancing on the hood of a car in white lingerie, though I can't deny appreciating those videos back in the day.
What do you think? Which of your favorites are missing from my list??? Please leave your comments. Hope you enjoyed this special issue of Kickin' it Old School. Thanks for reading. If you are interested in more of my 80s related issues, please click here for a summary. If you are interested in more of my Top 10 lists, please click here for a summary of those. You can also always click on the Archives in the upper left hand column or use that Google Search Box to find any past issues or topics you may have missed. If you are a fan of Kickin' it, PLEASE CLICK ON THE FACEBOOK LOGO in the upper right hand column. This will take you to the Fan Page where I ask you to then click on "LIKE". Even if you are not a Facebook member yet, please consider joining and registering as a fan at that page. You can also follow Old School on Twitter by clicking on the FOLLOW ME ON TWITTER LOGO also in the upper right hand column. This will take you the page and you can just click on the box that says "Follow". Even though the blog only updates a couple times a week, I try to send out daily 80s tweets. Let other 80s fans know about it as well! Peace and much love.

Check this out: In a past issue of Kickin' it Old School, I had discussed how much I enjoyed the movie SuperBad and this issue also included my Top 10 80s Teen Comedies. I recently saw a homemade trailer for the movie SuperBad made to appear as a horror movie and here is a link to watch it yourself. I thought this was very funny, but you might not enjoy it unless you have seen the movie.
Quote of the day: "In matters of style, swim with the current. In matters of principle, stand like a rock." -Thomas Jefferson
15 Comments
Back to the 80s: The Police Reunion Tour & Top 10 Best Songs - Kickin' it Old School
07.23.08 (10:12 pm) [edit]
The reunion tour for the band The Police
makes a stop in Milwaukee this week and I am sadly not going to be in attendance. It is one of the final stops on the tour that began last year and will end on August 7th (2008) with a special charity show at New York's Madison Square Garden.
The Police was a super group formed in the late 70's, but which really soared in popularity in the early 80's. After their hugely successful Synchronicity album, they abruptly broke up in 1984. The band was made up of Sting, Andy Summers and Stewart Copeland. Sting was really the face and front man of the band, so he went on to enjoy a fantastic solo career after the break up.
Fans had their long-awaited wish come true when the band announced the reunion tour. The fans said thank you with their wallets, with over 4 million tickets sold for over $200 million. This placed The Police

firmly in the top 10 of the Forbes Celebrity 100 List. The band had not been on the list the previous year but ranked #7 on the 2008 list only trailing Oprah Winfrey, Tiger Woods, Angelina Jolie, Beyoncé, David Beckham, Johnny Depp and Jay-Z. "The Celebrity 100" is Forbes' list of the world's most powerful - and best-paid - celebrities. To generate the list, Forbes estimates celebrity earnings, then factors in media metrics like Google hits, press mentions as compiled by Factiva, TV/radio mentions from Lexis/Nexis and the number of times an A-lister appears on the cover of more than 50 consumer magazines. Very impressive consideration indeed which begs the question as to why this once-amazing band did not reunite sooner.
Sting has had some good songs since he went solo, but there is just something special about the music that The Police used to create together. I felt this would be the appropriate time to share my list of favorite songs by the once-great band. I will also include a link to a video for each of the songs which allows you to not only listen to the songs but see some classic late 70's/early 80's music videos. Without further ado, here is OLD SCHOOL'S TOP 10 SONGS BY THE POLICE:
Honorable Mention. "Roxanne" (1978) from Outlandos d'Amour [link to video] - This is not really one of my favorites, but it was the first big hit by the band. It always reminds me of the scene at the beginning of the movie 48 Hrs where Eddie Murphy is singing it at the top of his voice while wallowing in his jail cell. I figured it was at least worth listing as an honorable mention.
10. "Spirits In The Material World" (1981) from Ghost in the Machine [link to video]
9. "De Do Do Do, De Da Da Da" (1980) from Zenyatta Mondatta [link to video]
8. "King of Pain" (1983) from Synchronicity [link to video of live performance]

7. "Message In A Bottle" (1979) from Reggatta de Blanc [link to video]
6. "Wrapped Around Your Finger" (1983) from Synchronicity [link to video]
5. "Can't Stand Losing You" (1978) from Outlandos d'Amour [link to video]
4. "Every Little Thing She Does Is Magic" (1981) from Ghost in the Machine [link to video]

3. "Synchronicity II" (1983) from Synchronicity [link to video]
2. "Don't Stand So Close To Me" (1980) from Zenyatta Mondatta - But I prefer the re-release version in 1986 included on the compilation Every Breath You Take: The Singles [link to video]
1. "Every Breath You Take" (1983) from Synchronicity [link to video]
There's my list (hope you enjoyed the video links). What do you think? The two songs which just missed making the list were "Invisible Sun" and "Walking On The Moon" which both could have easily grabbed that #10 spot.
Just imagine going to a concert with a set list including those 13 songs which I just mentioned. I should have gotten tickets, but now I will have to imagine. I love the music of The Police and I hope they decide to get together and make some more.
In a recent issue of Kickin' it Old School, I was contradicting a published list of "The Top 20 Most Beautiful Songs of the '80s" because this list was missing two obvious songs. One of those missing songs was "With or Without You" by U2 and the other was "Every Breath You Take" by The Police. I still cannot believe someone could leave out either of those two amazing songs which, in my opinion, are two of the most beautiful songs ever recorded.
That will wrap up this issue of Kickin' it. Thanks, as always, for reading. Please consider subscribing or at least bookmarking it in your Favorites. If you want to see more of my Top 10 lists, please click here. If you want to see a summary of my other 80s related issues, please click here. Peace and much love.
Check this out: Here is a link to an 80s trivia quiz. It gives you 10 questions. Some of them are really easy, but some are a little tougher. You can take the quiz multiple times and most of the questions will change each time. After you test your 80s knowledge, there are other trivia topics to choose from in the left column of the screen. Lots of interesting choices courtesy of TVLand.
Quote of the day: "I think I should have no other mortal wants if I could always have plenty of music. It seems to infuse strength into my limbs and ideas into my brain. Life seems to go on without effort, when I am filled with music." -George Eliot
Download this: "Don't Stand So Close to Me '86" by The Police - Like I said, this was a re-released version of this song originally from 1980

7 Comments
2008 ESPY Awards - Kickin' it Old School
07.21.08 (10:13 pm) [edit]
Last night, the 2008 ESPY awards were televised on ESPN. This was the 16th ceremony and it has come a long way in those 16 years.
When it first started, it was not taken all that seriously, but it has evolved into a very nice evening of entertainment honoring our sports heroes. I feel this year's show was probably the best yet.
ESPY stands for "Excellence in Sports Performance Yearly" and always takes place on the Wednesday in July after the MLB All-Star game (which is the only day of the year when there are no games taking place in any of the major professional sports). Here is a link to a video from the show's opening which covered the highlights from this past year in sports.
This year the show was hosted by Justin Timberlake.
It is no secret that I am a fan of Timberlake and it is as much for his comedic abilities (as witnessed while hosting Saturday Night Live) as it is for his musical skills. Both are tremendous and I feel he did a tremendous job as host and entertainer. Here is a link to a video of a performance that Timberlake made during the show as he sings a song "I Love Sports." Very much worth watching!
Here is a link to an article that details the 2008 ESPYs and discusses many of the winners. I was going to discuss many of the winners, but then decided just to focus on two that I thought were particularly inspirational to me.
First, former NFL player Kevin Everett was awarded the "Jimmy V ESPY for Perseverance." I had just discussed Jimmy V and the V Foundation in the 'Check this out' section of a recent issue. During the 2007 season, Everett sustained a broken neck and was thought to be paralyzed and never able to walk again. Despite the initial diagnosis, through faith, rehabilitation and perseverance, Everett is now able to walk again. He is a testament to the now-famous words of Jimmy Valvano, "Don't give up. Don't ever give up." Everett actually walked across the stage to accept his award to an emotional standing ovation. Incredible.
Second, is a story that I was not familiar with prior to seeing the ESPY awards. The award for "Best Moment" paid tribute to some outstanding sportsmanship (or sportswomanship as it were). Three girls received this award who are Division II college softball players. One girl hit a home run over the fence (her first ever) and while rounding first base tore up her knee and was unable to walk, let alone make it the rest of the way around the bases. If her own team helped her get around the bases, she would be called out. If they used a pinch runner, she would only be awarded a single instead of a home run. So, two girls from the OPPOSING TEAM carefully carried her around the bases allowing her to touch each base and keep her first and only home run. Here is a link to actual video of the game which includes this special moment. It is outstanding that this type of extreme sportsmanship be recognized and rewarded. I was proud to watch it.
That will wrap up this short issue of Kickin' it Old School. I just wanted to recognize ESPN and Justin Timberlake for putting on a quality show as well as highlighting some of the best moments. If you missed it, check your listings for when it might be replayed because it is well-worth watching. Thanks for reading Kickin' it. Peace and much love.
Check this out: Here is another amusing sign that someone sent me today.

Quote of the day: "The will to persevere is often the difference between failure and success." -David Sarnoff
Download this: "Time After Time" by Cyndi Lauper

6 Comments
Back to the 80s: Contradicting 'Top 20 Most Beautiful Songs of the 80s' & 'Top 10 U2 Songs of the 80s'
07.20.08 (4:09 pm) [edit]
Since I publish quite a few Top 10 lists of my own, I have begun to pay more attention to other Top 10 lists out there in the webosphere. Anybody with a blog can publish a list nowadays (just look at me) and everybody has their own point of view and opinions. Once in a while, I feel compelled enough to post my disagreement with some aspect of somebody else's list. I will be doing that here discussing two different lists where my contradiction with each has something in common.

First, there is a website called The List Universe which publishes lists on all sorts of topics and there are lots of fun lists to read there. If you like lists, that is a great site to check out. I saw one list there titled "Top 20 Most Beautiful Songs of the 80s" and it is a fairly decent list, but it is missing one very important song. You can click on the link to see the list which also includes some commentary as well as videos for most of the songs, but here is the list they published:
20. "Just Like Heaven" by The Cure
19. "Head Over Heels" by Tears for Fears
18. "Here's Where the Story Ends" by The Sundays
17. "Life in a Northern Town" by Dream Academy
16. "Pearly Dew Drops" by Cocteau Twins
15. "I Melt With You" by Modern English
14. "Inside Out" by Mighty Lemon Drops
13. "Hold Me Now" by The Thompson Twins
12. "There is Always Something There to Remind Me" by Naked Eyes
11. "In Your Eyes" by Peter Gabriel - Should be ranked much higher in my opinion
10. "It Must Be Love" by Madness
9. "Voices Carry" by 'Til Tuesday
8. "Smalltown Boy" by Bronski Beat
7. "Cath" by The Bluebells
6. "Don't Dream It's Over" by Crowded House - One of my very favorites
5. "Our Lips Are Sealed" by The Go-Gos - Should not be on a list like this
4. "Ghost In You" by The Psychedelic Furs
3. "Lay Me Down" by Connells - Not familiar with this song at all
2. "True" by Spandau Ballet - One of my very favorites
1. "Time After Time" by Cyndi Lauper

I love "Time After Time" and cannot argue that it should be in one of the top spots along with "True." Those top two would probably at the top of my own list, too. If you have read some of my previous issues, you know that I would rank "In Your Eyes" at least in the top 5 knowing that it ranked #1 on my Top 50 Songs from 80s Movies list. There are probably several other songs which deserve to be included on this list, but that being said, there are two major songs obviously (and unfortunately) missing from this list all together.

The first is "Every Breath You Take" by The Police which I will discuss in an upcoming issue very soon, so I won't focus on that one here. The other is "With or Without You"

by U2 which, in my opinion, is one of the most beautiful (and best) songs of all time, not just the 80s. I cannot believe it would not be included on this list. Here is a link to watch the video for "With or Without You" which is a live performance from their movie Rattle and Hum.
That leads me to another list that I thought I would take issue with. It is a list found on About.com authored by Steve Peake titled "Top 10 U2 Songs of the '80s."

Again, you can click on that link to see the actual list and his commentary on each selection, but here is a summary of his top 10:
10. "One Tree Hill" (1987) from The Joshua Tree
9. "Trip Through Your Wires" (1987) from The Joshua Tree
8. "Red Hill Mining Town" (1987) from The Joshua Tree
7. "With or Without You" (1987) from The Joshua Tree
6. "I Still Haven't Found What I'm Looking For" (1987) from The Joshua Tree
5. "Where the Streets Have No Name" (1987) from The Joshua Tree
4. "Bad" (1984) from The Unforgettable Fire
3. "Pride (In the Name of Love)" (1984) from The Unforgettable Fire
2. "Sunday Bloody Sunday" (1983) from War
1. "I Will Follow" (1980) from Boy
Keep in mind this list is only from the 80s and U2 has had many, many outstanding songs since then which are not eligible for this list. Now, I have to give him a little credit for trying not to choose all of the obvious greatest hits, but there are some issues I have to take with this list anyways. First, The Joshua Tree is one of the greatest albums of all time, but to have half the songs and 5 in a row all from the same album is a little odd.
Second, there is no representation from U2's final album released in the 80s which is the soundtrack to

Rattle and Hum (1988). This album had three songs that should have been considered and at least one of them should have been included. Those songs would be "Angel of Harlem," "All I Want Is You" and "Desire." I would probably have included all 3 of them on my list, but it is odd that none of them made the About.com list.
There is a U2 song which is one of my personal favorites which I would include on my list even though it really gained popularity during its re-release on the 1998 compilation album titled The Best of 1980-1990. The song is called "Sweetest Thing" and it was originally released in 1987 as the b-side to "Where the Streets Have No Name," so it would qualify for this list. Here is a link to the video for "Sweetest Thing" in case you are not familiar with it.
Last,

there is just no way that "With or Without You" can rank as low #7 on the list of U2's best songs from the 80s, let alone their all time best songs. It at least needs to appear in the top 3 and I would personally rank it #1. I know it is probably the obvious choice, but to me you have to give credit where it is due and this song is simply a masterpiece.
There you have it. Two different lists, both primarily criticized for where "With or Without You" was ranked (or not ranked). Whether you love this song as much as I do or not, you have to admit that it deserved to be highly ranked on both of these lists. Let me know if you have any comments on either of these lists or on my criticisms of them.
That'll wrap up another issue of Kickin' it Old School. Thanks for reading and if you liked it, please tell a friend. If you want to find some of my actual Top 10 lists, please click here (and you can criticize those if you like). If you want to find more of my 80s related issues, please click here. Peace and much love.
Check this out: Thought I would share another sign that I found humorous. This one threatens a fine, but if the first part is true then who will pay the fine?


Quote of the day: "People are the same everywhere. They're different only when they love somebody. That's the only thing that makes 'em different." -William Soroyan from "Hello Out There"
Download this: The obvious recommendation is "With or Without You" by U2

10 Comments
Josh Hamilton: Inspirational Amazing Home Run Derby Performance
07.18.08 (9:07 pm) [edit]
If you were watching the Major League Baseball Home Run Derby on Monday night (as part of the All-Star game festivities), you witnessed something pretty special. You witnessed Josh Hamilton, of the Texas Rangers, put on an incredible and historical display of home run hitting that would have made Babe Ruth himself proud. Hamilton hit a record 28 home runs in the first round of the contest and did so in impressive fashion by hitting several 500 foot bombs and at one point 13 consecutive.
Fans and players watched in awe as Hamilton
thrilled everybody in attendance and watching at home. It does not even matter that Hamilton tired himself out and ended up losing the derby in the finals. His performance will still go down as a significant part of Yankee Stadium lore.
This is the last season for the historic Yankee Stadium, so that made this All-Star game very special in its own right. Hamilton's display made it even more magical. I guess if you have not heard it yet, I need to tell you the story of Hamilton's road to this point in time...
Hamilton was a "can't miss prospect" coming out of high school and he was the first overall pick in the 1999 draft by Tampa Bay. In 2001 he began to battle drug addiction and by 2003 he was basically out of baseball. He, by his own admission, was caught up with the wrong crowd and it quickly derailed his once promising career. Hamilton hit the lowest of lows, but showed intense will power fighting back from injuries and addiction. He gives God the credit for helping him battle his demons and giving him a second chance. That second chance came when the Cincinnati Reds gave him an opportunity last season (2007). His comeback last year was impressive enough, but he was traded in the off season to Texas and has proceeded to put up some of the best numbers in all of baseball this season. That's what brought him to New York for the All-Star game and created the occasion we all were entertained by on Monday night.
With that being said, I will now provide you with some words of two of my favorite sportswriters regarding Hamilton's feat. First, here is an excerpt from an article by ESPN's Jayson Stark with a link his entire article if you wanted to read the whole thing.
"With every move this man makes, every run he drives in, every baseball he mashes to some far-off sector of another stadium, you keep trying to convince yourself this is all happening. In real life. To a man who was so far down, so far out, so hopelessly buried in the jaws of drug addiction, it's a miracle he's even alive right now.
And then, the next thing you know, there he is on this stage, doing this beneath the eyeballs of America, in a ballpark that represents a living, breathing home run museum. Accompanied by his own 71-year-old personal pitcher named Claybon Counsil, summoned from North Carolina for this occasion, as Josh Hamilton's reward for all those BP fastballs Counsil has been serving up to anyone interested for the past three decades.
Friends, you can't make this stuff up.


But hold on. There's more. There's also Hamilton's dream. It's a famous dream now, a dream he had back in the winter of 2006. But it was a dream that made no sense at the time, because he had it at a time when he was still suspended from baseball for drug abuse, back when he was, therefore, about as far away from this place as a bunch of aliens from Neptune.
He'd dreamed that night that he was taking part in a Home Run Derby -- in Yankee Stadium. Of course. It was a dream that couldn't possibly come true. And then it did.
Whoa. Did it ever.
In the dream, though, he never saw himself actually swinging the bat. He remembers only being interviewed afterward on ESPN, and describing how he'd gotten to this miraculous point, through the power and the grace of God.
But now, here he was, 2½ long years later, and he got to find out how it all turned out. How beautiful was that?
'This,' he said, 'was like living the dream out, because like I've said, I didn't know the ending to that dream.'
Now, though -- now he knows. Now we all know. We saw a man have an evening in Yankee Stadium that told a story that ought to restore our faith in mankind.
So who cares if Josh Hamilton didn't 'win' this derby? What he did win was bigger and better than any trophy.
'More than anything else,' he said, 'I'm glad my family got to see this. Whether I'd hit 50 or hit none, I'm sure this is hard for people to believe, but I wouldn't have been disappointed if I didn't hit any. I got a chance, when I was in the middle of that streak, to look up and see my mom and dad and family and everybody, just absolutely laughing and cheering. And I mean, that's priceless.'
Ah, but this was no MasterCard commercial, friends. This was the beauty of life itself.
There was a time not very long ago when none of them thought that moment, that joy, could possibly have happened to them. And then it did. On a heart-pumping Home Run Derby Monday inside the baseball temple that is Yankee Stadium.
So the record may show that Josh Hamilton didn't win this derby. But life will tell us -- and him -- otherwise."
Wow, that is great writing. It gives me goosebumps to just read his words. He mentions another incredible aspect of the event which is that Hamilton invited his "little league" coach from when he was a kid to pitch for him during the derby. Yes, this guy is now 71 years old and is just another gem in this magical story. I also really love the article that legendary Peter Gammons wrote regarding Hamilton and the impact he could have on the sport. Here, below, is the article in its entirety.
"Hamilton an inspiration in so many ways" by Peter Gammons

One of the best things about baseball is that someone else comes along and recreates being the hero. Out of the embers of the Black Sox scandal came Babe Ruth. As a nation regrouped between World War II and the Korean War, Jackie Robinson bravely changed the face of sports and American society.
After the strike that canceled the 1994 World Series and led to the coldest winter, along came Cal Ripken, the dignity and might of the Joe Torre/Derek Jeter/Mariano Rivera Yankees, and then the summer of '98 with Mark McGwire and Sammy Sosa. And when that entire era went to black and the waste depository of the BALCO and aging clinics, Jose Canseco and gopher slimeballs reached the desk of George Mitchell and millions wondered if they could ever trust the sport again. There were 55,000 people at Yankee Stadium on Monday night -- most of whom knew less about Josh Hamilton than Darrell Rasner -- chanting Hamilton's name and rooting for a new hero.
Every revelation about Roger Clemens' past and every "collusion" noise that comes out of some parrot's beak has emphasized the need to move forward. That is why no team has signed Barry Bonds, who can still impact any lineup -- owners and general managers understandably don't want to talk about the past. They want to try to move on into an era with drug testing, in whatever form the morphed sport takes.
Two months ago, a general manager said we are watching the unfurling of two dramas we have never before seen in our lifetime, and may never see again. One is Rick Ankiel, who has played less than two years as a position player and is so good a center fielder and everyday player that he certainly could have been here for the All-Star Game, what with 20 homers, 50 RBIs, an .880 OPS and the defensive show he has put on in center field. To overcome his pitching nightmare of the 2000 playoffs, then after six years to become a hitter, and then overcome a blown-out knee... few players are better inspiration for the capacity to never back down or give up.
By now, Hamilton's story of overcoming demons is two blocks from Hollywood. Oh, it's easy to give it a Nancy Reagan "he made a choice" and so on and so on and so on and so on, but the fact is that millions of people in this country get addicted to drugs and ruin their lives. Hamilton beat his demons and is a hero for millions trying to fight back. Our heroes can be flawed. The Babe certainly was. Hamilton never stops reminding us that he, too, is flawed and that he's not ashamed to admit it and never will stop fighting.
Josh Hamilton turned the page in his life, and Monday night he helped baseball begin the long, dry healing process of turning the page on the Dark Ages. Baseball is not about corporate boxes and extracting licensing pennies from poor kids or taxpayer dollars donated to construct ballparks to help billionaires make millions. It is about Babe Ruth changing the sports culture, Jackie Robinson changing America and Cal Ripken changing lives. Baseball has always been able to turn the page because of someone and something always grew up out of the rubble, and Josh Hamilton began the process of turning the page on Monday night.
It is unbelievable what he has done, and now the nation knows it. Hamilton matters and when we saw his friends like Milton Bradley, Ian Kinsler and Michael Young embrace the moment and the future, we saw the awe and the appreciation in their eyes. These are not the best of times in America, but we look at baseball and see Ankiel. We see what Jose Reyes and Hanley Ramirez have overcome to reach stardom. We see an Athletics pitcher named Brad Ziegler come back from two fractured skulls and take a run at the record for most shutout innings to begin a career. And then we watch 55,000 New Yorkers standing and chanting Josh Hamilton's name. We are reminded that baseball can help us remember what we stand for, not against, what we believe, not what we fear, and that while we learn from the past, what we all want is to open the door to the future.
I know that's a lot, but I felt both of those articles were so appropriate and so well done that I just needed to share them with you. Now that you read all of that, here is a link to a homemade video highlighting Josh Hamilton's incredible performance. It was amazing watching it live, but you can get a little bit of the feeling from watching the video.
With so many negative stories in the world of sports and the world we live in today, I am just ecstatic to see such a positive story of faith and perseverance. Obviously, it would have been better if Hamilton would have resisted the temptations and proved to be a better role model earlier in his life, but it is satisfying and motivating to see someone overcome those obstacles and accomplish his dreams. I can't say much else that has not already been said (other than that I am very proud to have drafted Hamilton for my fantasy baseball team way back in April).
That will wrap up another issue of Kickin' it Old School. I wanted to post this sooner, but just didn't have time until now. Thanks, as always, for reading. Please consider subscribing or at least bookmarking this site in your favorites so that you can come back often and never miss any new issues. Also be sure to check the Archives in the upper left hand column to find any past issues of Kickin' it. Peace and much love.
Check this out: ESPN just recently held their annual auction to raise money for the V Foundation. The V Foundation is a charitable organization started in the name of former NC State college basketball coach Jimmy Valvano

who died of cancer. It is dedicated to saving lives by helping to find a cure for cancer. The Foundation seeks to make a difference by generating broad-based support for cancer research and by creating an urgent awareness among all Americans of the importance of the war against cancer. The Foundation performs these dual roles through advocacy, education, fundraising and philanthropy. Every little bit helps and progress is being made. Here is a link to the V Foundation website where you can find out more about Jimmy V himself and the Foundation as well as donate to the cause.
Quote of the day: "Don't give up. Don't ever give up." -Jimmy Valvano (spoken in a famous speech made shortly before he passed away in 1993)
Download this: "Have It All" by Jeremy Kay - From the soundtrack for the television series Scrubs
4 Comments
Brad Pitt & Angelina Jolie Twins Are Born + Pitt's Top 10 Movies
07.13.08 (10:38 pm) [edit]
One of the most awaited child births in recent memory has come and gone (finally).

The twins were born to Brangelina, that would be Angelina Jolie and Brad Pitt to most of us, on Saturday night (July 12th). The twins were born via C-section and all are reportedly healthy and happy. Here is a link to a story on the births.
Jolie and Pitt have reportedly agreed to sell the rights to the first pictures of the babies for $11 million! Being the humanitarians they are, that money will be donated to charity. Here is another link to a story on the French mayor announcing the births.
I figured I would take advantage of this occasion to publish a top 10 list. I don't especially care for any of Jolie's movies, though I do feel she is incredibly beautiful. So my top 10 list will have to be based on Pitt's work which, admit it or not, has some great performances.
Brad Pitt was really first recognized after his small role in the 1991 film Thelma & Louise, though he had done quite a bit of work before that. Another film to note would be Mr. & Mrs. Smith from 2005 because he co-starred with Jolie in that film and that is where their intimate relationship began. Neither of those movies quite make my top 10 though both are solid efforts. Now here is OLD SCHOOL'S TOP 10 BRAD PITT MOVIES:
Honorable Mention: True Romance (1993) as "Floyd" - This is one of the early movies written by Quentin Tarantino and Pitt was excellent in his relatively small role
10. Sleepers (1996) as "Michael Sullivan"
9. The Devil's Own (1997) as "Rory Devaney" - stars opposite of Harrison Ford

8. Spy Game (2001) as "Tom Bishop" - stars opposite of Robert Redford
7. A River Runs Through It (1992) as "Paul Maclean"
6. Fight Club (1999) as "Tyler Durden"
5. The Assassination of Jesse James by the Coward Robert Ford (2007) as "Jesse James" - see this film if you haven't already done so
4. Twelve Monkeys (1995) as "Jeffrey Goines"
3. Snatch (2000) as "Mickey O'Neil"

2. Seven (1995) as "Det. David Mills" - one of my favorite horror thrillers of all time, stars opposite of Morgan Freeman
1. Ocean's Eleven (2001), Ocean's Twelve (2004) and Ocean's Thirteen (2007) as "Rusty Ryan" - simply love these films especially the first one
There's my list. I tend to appreciate his roles where he brings something a little different or special to the character. I feel his performances in Snatch and Twelve Monkeys are both brilliant and he does not get enough credit for either of them. Some of the movies to just miss the top 10 other than Mr. & Mrs. Smith included Cool World (1992) and Legends of the Fall (1994). I have not seen Babel (2006) which was critically acclaimed.
That will wrap up another issue of Kickin' it Old School. Thanks for reading. I had not planned on publishing this list today, but with the news breaking on the birth of the twins, I thought it was appropriate. I will get back to some more 80s topics very soon. If you are looking for any past issues of Kickin' it, please click on the Archives in the upper left hand column which is organized by month. Peace and much love.
Check this out: As you probably know by now, I am often amused by strange signs. Here is another that I would classify under "Do we really need a sign for this?"...

Quote of the day: "Don't find fault. Find a remedy." -Henry Ford
Download this: "When Can I See You" by Babyface

15 Comments
Back to the 80s: Tribute Montage to 80s Movies - 'Sucker' Video
07.13.08 (9:25 pm) [edit]
With several recent issues discussing 80s movies, I thought it would be appropriate to call attention to a video that I feel is awesome. I had recommended this video once before in the 'check this out' section of an April issue.

The video is really a montage of pictures from classic moments in 80s movies. It is set to a relatively unknown song titled "Sucker" by a relatively unknown artist named Ethan Joy. I feel it is brilliant and the memories come flooding back to you as the pictures flash by.

Watch it yourself and see how many of the movies you can identify. I cannot just watch it once.

Hope you enjoyed it because that is all I have for you in this issue of Kickin' it Old School. Thanks for reading. Peace and much love.


2 Comments
Back to the 80s: Entertainment Weekly's Top 100 Movies of Last 25 Years
07.12.08 (6:12 pm) [edit]
Entertainment Weekly (EW) recently published a double issue (June 27th & July 4th) which commemorated their 1000th issue. The subject of this issue was titled "The New Classics"
and discussed what they considered to be the 1000 Best Movies, TV Shows, Albums, Books & More from the last 25 years. Overall, I would say that the issue did a decent job (though lots to debate) and is definitely worth reading. You should try to pick up this issue or you can find some of the articles on line.
I figured I would comment on portions of the EW lists in general, but specifically as they applied to the 80s (since it includes that decade from 1983 on). This article will focus on the MOVIES section only, but I will come back and comment on some of the other sections in a future Kickin' it issue. Here is a link to see the entire Top 100 list of movies that was published as the best from the past 25 years (1983-2008). The online list unfortunately does not include the commentary for each of the Top 50 selections as was published in the actual magazine article.
First, I have to give EW full credit for deservingly placing Pulp Fiction in the #1 spot on the list. Quentin Tarantino's 1994 masterpiece is probably my favorite film of all time. The line from the article which best describes this movies greatness reads, "You'd be hard-pressed, by now, to name a moment from Quentin Tarantino's film that isn't iconic." How very true. My goal was to focus on the 80s movies, so I will move on now.
As with any list of this magnitude, the EW list includes some questionable choices and also some debatable positions within the list. Here are the 80s movies on the list and where they placed:
#4 Blue Velvet (1986) - Huh?
#7 Hannah and Her Sisters (1986) - Again, huh?

#9 Die Hard (1988)
#11 This Is Spinal Tap (1984) - ranks on my Top Rob Reiner Directed Films list
#18 Do the Right Thing (1989)
#24 A Room With a View (1986)
#27 Aliens (1986)
#28 Wings of Desire (1988) - Sadly, I had never even heard of this movie
#30 When Harry Met Sally... (1989)


#33 The Breakfast Club (1985) - ranks on my Top Brat Pack Movies and Top 80s Teen Comedies lists
#45 Rain Man (1988) - ranks on my Top Tom Cruise Movie Characters list
#48 Scarface (1983)
#52 The Naked Gun (1988)
#55 Risky Business (1983)
#58 Ghostbusters (1984)


#61 Beverly Hills Cop (1984) - ranks on my Top Eddie Murphy movies list
#62 sex, lies, and videotape (1989)
#63 Big (1988)
#65 Dirty Dancing (1987)
#68 Witness (1985)
#70 Broadcast News (1987)
#74 Drugstore Cowboy (1989)


#75 Out of Africa (1985)
#77 Sid & Nancy (1986)
#81 Moonstruck (1987)
#83 Evil Dead 2: Dead by Dawn (1987)
#91 Back to the Future (1985)
#94 Full Metal Jacket (1987)
#97 Glory (1989)
Wow, where do I even start? First, not even taking into account the films from 1990 to present which were on the list, these 80s films do not seem to be ranked correctly. Then, there are many "classic" 80s movies that did not make the list that probably deserved to be there.
David Lynch's Blue Velvet and Woody Allen's Hannah and Her Sisters might be worthy efforts but how can you put them in the top 100 movies of the past 25 years let alone rank them in the top 10? Those selections call this entire list into question as do A Room With a View at #24 and Wings of Desire at #28. The Breakfast Club is way too low down at #33 as is Rain Man at #45 and Back to the Future all the way down at #91. I was happy to see Do the Right Thing high on the list, but it may deserve to be even higher than #18.
Those are some of my criticisms with the movies that made the list, but wait until you read some of the movies that did not even make EW's top 100. Here are some of my favorites that I feel deserve to be on this list somewhere:

Stand by Me (1986) - Would likely be in my top 20 of all time
The Princess Bride (1987)
Return of the Jedi (1983)
Indiana Jones and the Last Crusade (1989) or the Temple of Doom (1984)
Say Anything... (1989) - ranks on my Top John Cusack Movies list
Wall Street (1987)
National Lampoon's Christmas Vacation (1989)
Coming to America (1988) - ranks on my Top Eddie Murphy Movies list
Dead Poets Society (1989) - ranks on my Top Robin Williams Movies list
Ferris Bueller's Day Off (1986) - ranks on my Top 80s Teen Comedies list
Hoosiers (1986)
Revenge of the Nerds (1984) - ranks on my Top 80s Teen Comedies list
Those are some that I feel were deserving to be on the list. They are claiming their list to be the "new classics" after all. Are there any 80s movies from 1983-1989 that you feel are missing??? Post your comments below.
Within the article, there are some mini-lists included which also mention some 80s movie moments. One is called the "Five Romantic Gestures" and this list includes 3 moments from 80s movies. These moments are:
Robert Redford washes Meryl Streep's hair in Out of Africa (1985),

The beauty (Molly Ringwald) gives the rebel (Judd Nelson) her earring in The Breakfast Club (1985), and
John Cusack blasts Peter Gabriel outside Ione Skye's window in Say Anything...(1989) - The song from that moment ranks #1 on my list of Best 80s Movie Songs which is a fun list you should check out
At least Say Anything... received mention somewhere in the EW issue. I am sure the writers and editors of Entertainment Weekly spent a long time developing this list, but lists like these are sure to cause debate and disagreement. In this case, I am not bothered as much by some of the ranking, but more so by some of the movies which were wrongly omitted. I am interested to hear what you think.
That's going to wrap up this issue of Kickin' it Old School. Thanks for reading. Like I said, I do intend on discussing some of the other portions of the EW New Classics lists in a future issue. So be on the look out for that. If you are looking for more of Old School's 80s related articles, click here for a summary. Peace and much love.
Check this out: If you were driving into a small town and saw this billboard, I know I would probably take heed...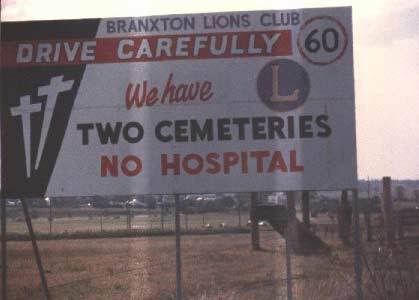 Quote of the day: "Anybody can sympathize with the sufferings of a friend, but it requires a very fine nature to sympathize with a friend's success." -Oscar Wilde
Download this: "In Your Eyes (live)" by Sara Bareilles - This cover of the amazing song by Peter Gabriel from the film Say Anything... is available exclusively on iTunes. There is also a cool acoustic version of this song performed by Jeffrey Gaines which I also would recommend.

8 Comments
Back to the 80s: Molly, Johnny & Huey - Kickin' it Old School
07.07.08 (9:55 pm) [edit]
First, I would like to thank my friends over at Like Totally 80s.com for calling a couple interesting 80s-related tidbits to my attention. I thought I would share them with you since they relate back to a couple recent issues of Kickin' it Old School.
Molly Ringwald

is one of my favorite 80s icons and she is coming back to television on a new series which just premiered on July 1st. The Secret Life of the American Teenager is on the ABC Family channel on Tuesday nights 8:00 Eastern/7:00 Central. The show is produced by Brenda Hampton, who also created 7th Heaven, and sounds at least a little similar to the movie Juno (and the Jamie Lynn Spears story). Ringwald plays a 40 year old mother of a 15 year old pregnant daughter. Seems like an interesting premise if handled right and, since it is on ABC Family, I am betting it will be handled right. I am happy to see Ringwald still having success and continuing her career. I just recently posted an article discussing the 80s "Brat Pack" which Ringwald was a key member and included my Top 10 movies starring her and the other members. If you did not read that, click on that link to go check it out.
Coming soon to an Off Broadway stage, is a musical based on an 80s movie stereotype. The Johnny is the musical that answers the question: 'What happened to the bullying blonde jock in all those beloved 80s movies AFTER he lost to the scrappy young underdog?' Drawing on inspirations such as The Karate Kid and Back to School,
The Johnny tells a completely new story that begins just as those nerd-defeats-bully stories are ending. The Johnny will premiere as part of the New York International Fringe Festival in August 2008. Here is a link to the website promoting this musical and there is a video there you can watch that gives you a little insight from the creators of The Johnny. I will be in New York in September and I will try to see this show while I am there. Coincidentally, I recently posted an article about my love for The Karate Kid movie and a link to a cool video for "Sweep the Leg" (featuring William Zabka who starred as Johnny Lawrence in The Karate Kid). Again, if you missed that one, click on that link to go check it out.
On another note, I saw that Huey Lewis

just celebrated his 58th birthday on July 5th. Huey Lewis & the News is one of my favorite bands from the 80s and I do not feel they receive the credit they deserve as the quality musicians they really are. The albums Sports and Fore! are both crammed full of mega hit songs. I figured in celebration of his birthday, I would publish my Top 10 songs by the band during the 80s. So here is OLD SCHOOL'S TOP 10 HUEY LEWIS & THE NEWS 80s SONGS:
10. "The Heart of Rock 'n Roll" (1984) from Sports
9. "Stuck With You" (1986) from Fore!

8. "Hip To Be Square" (1986) from Fore!
7. "Doin' It All for My Baby" (1987) from Fore!
6. "Perfect World" (1988) from Small World
5. "Heart and Soul" (1983) from Sports

4. "If This Is It" (1984) from Sports [link to video]
3. "The Power of Love" (1985) from Back to the Future soundtrack [link to video]
2. "Jacob's Ladder" (1987) from Fore! [link to video]
1. "Do You Believe in Love" (1982) from Picture This [link to video]
There's my list. The top 4 songs each have links to the video for those songs and I am sure you can find the others on YouTube if you wanted to. Most noticeably missing would probably be "I Want a New Drug" which just missed making my list. There were not too many groups more successful than Huey Lewis & the News back in the mid-80s and I still love them to this day.
That will wrap up another issue of Kickin' it Old School. Thanks for reading. If you are looking for more of my 80s related material, please click here. For more of my Top 10 lists, please click here. I have not done it in a while, but I found some other people's Top 10 lists that I will be commenting on soon. So keep an eye out for that. Peace and much love.
Check this out: This sign (and the dog) is a not-so-subtle way to keep unwanted guests off your property...
Quote of the day: "Self-love, my liege, is not so vile a sin as self-neglecting." -William Shakespeare
Download this: "Jacob's Ladder" by Bruce Hornsby & the Range - This song ranked #2 on the list above sung by Huey Lewis & the News. It was actually originally written for them by Bruce Hornsby who would record it himself in 1988 on his album titled Scenes From the Southside

6 Comments
Back to the 80s: Corey Feldman & Corey Haim - Kickin' it Old School
07.05.08 (4:31 pm) [edit]
Being the 80s junkie that I am, I have been watching the series on A&E called The Two Coreys.
This is the second season of the show following two former movie stars and teen heart-throbs from the 80s, Corey Feldman and Corey Haim. I watched a little bit of the first season, but just could not get into it. This second season which just recently began seems to be much better to me and I am hooked.
Here is a link to the official website for the show. There you can find show times, watch some videos and find out more details about Feldman and Haim.

There have only been 4 episodes so far in what I am calling the second season and I believe it is still possible to find the re-runs on A&E if you want to catch up. You could probably start watching the show now even if you do not see the first couple and not be lost.
At the end of the first season, the two Coreys ended it in a big fight. The new season revolves around them trying to fix the relationship and become friends again.

A big part of this reunion has to do with the filming of the sequel to The Lost Boys (the cult classic which both originally starred in back in 1987). Lost Boys: The Tribe is scheduled to be released direct to DVD on July 29th (2008) and I do plan to see it at some point in the future.
On the show's official website there is even a video game where the Feldman fights Haim. You can pick which character to control and it is kind of amusing. Here is a link to check out the video game Corey vs. Corey.
I thought I would take advantage of this opportunity to publish my Top 10 list of movies starring either of the two Coreys, but I could not come up with ten that I felt were worthy of appearing on my list. Instead I will just give you a Top 8 for the first time. Maybe once I see the new Lost Boys sequel, I will want to add that to this list (but I doubt it). So here is OLD SCHOOL'S TOP 10 MOVIES STARRING COREY FELDMAN AND/OR COREY HAIM (actually only Top 8):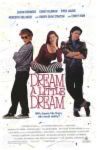 8. Dream a Little Dream (1989) - Feldman as "Bobby Keller" and Haim as "Dinger Holfield"
7. The 'Burbs (1989) - Feldman as "Ricky Butler" (also stars the great Tom Hanks)
6. Lucas (1986) - Haim as "Lucas" (also stars Kerri Green from The Goonies as well as a young Charlie Sheen, Winona Ryder, Jeremy Piven and Courtney Thorne-Smith)
5. Gremlins (1984) - Feldman as "Pete Fountaine"

4. License To Drive (1988) - Haim as "Les Anderson" and Feldman as "Dean" (also stars a young Heather Graham as "Mercedes Lane")

3. The Lost Boys (1987) - Haim as "Sam Emerson" and Feldman as "Edgar Frog"

2. The Goonies (1985) - Feldman as "Mouth" (also stars a young Sean Astin and Josh Brolin)
1. Stand By Me (1986) - Feldman as "Teddy Duchamp" - This is one of my all-time favorite movies which would appear in at least my Top 20!
There's my list. These two guys were on the top of the world in the late 80s. Drugs and alcohol helped them come crashing down. Now they are trying to find their own ways to happiness again. The Two Coreys is on Sunday nights at 10:00 Eastern/9:00 Central. I will continue to tune in to see how this story ends. I wish them both nothing but the best.
That will wrap another issue of Kickin' it Old School. Thanks for reading and I hope you come back often. If you are looking for my other 80s related articles, please click here for a summary. If you are looking to get caught up on all of the past issues of Kickin' it, please click on the Archives in the upper left hand column which are organized by month. Peace and much love.
Check this out: Jimmy Kimmel Live often has a feature titled "Unnecessary Censorship" which is usually quite funny. They bleep and blur parts of video that does not need censorship, but when you watch it censored it puts an entirely different spin on what is being said or done. Recently, I saw them run this feature for Sesame Street and the results were quite humorous. Here is a link to watch it for your self.
Quote of the day: "Better to be occasionally cheated than perpetually suspicious." -B.C. Forbes
Download this: "Free Fallin' (Live)" by John Mayer - This cover of the Tom Petty classic is included on his recently released album titled Where the Light Is - John Mayer Live in Los Angeles

11 Comments
Back to the 80s: The Legendary Miyamoto & Top Classic Nintendo Games
07.03.08 (3:22 pm) [edit]
I recently read this article about Shigeru Miyamoto

who is the video game designer who invented some of the best classic video games of all time. His list includes the original Donkey Kong in 1982, the original Mario Bros. in 1983 and the original Legend of Zelda in 1987. These are some of the best video games of all time. Well, it turns out this same guy is also behind the hottest video game system on the market right now, the Nintendo Wii, as well as the game Wii Fit which is revolutionary because it requires physical activity in order to play the game. Here is the link to the article on Miyamoto who is now 55 years old.
I have been critical of how kids seem to be less active that they used to be and that computers and video games are big cause of this epidemic. I give Nintendo a lot of credit for addressing this problem in their own way by creating a game system that requires physical activity which can sometimes even be intense enough to be considered healthy exercise. The Wii is family friendly encouraging games to be played as groups. I say that if kids are going to play video games, they might as well be a positive and healthy experience. The Wii is one of the most sought-after consumer products on the market right now.
I published my list of the Top 20 Classic Arcade Games and if you have not seen that yet, I suggest you click on that link and check it out because it seems to be one of my most popular. The first in-home video game systems were Atari, Intelevision and ColecoVision, but it was really Nintendo and the original Nintendo Entertainment System (NES)
which set a new standard and took it to the next level beginning in 1985. I remember pretty vividly when I received my first Nintendo NES. It included the games Duck Hunt and Super Mario Bros. and my brother and I played those games obsessively. Then over the following years, several other games would come along that would become similar obsessions (though we always seemed to still spend quite a bit of time outside playing, too).
I thought it would be fun to go back down memory lane and recall some of my favorite Nintendo games from back then and create a Top 10 list similar to what I did for the classic arcade games. So here is OLD SCHOOL'S TOP 10 FAVORITE CLASSIC NINTENDO GAMES (+Bonus 5):
Honorable Mention: Duck Hunt (1985) -
Like I said, this game came with NES when I got it and you played it with a gun. You aimed the gun at the ducks as they flew across the screen and tried to shoot them down. Simple game that increased in difficulty as you progressed round to round. Technically my first game, so I thought I would at least give it honorable mention here.
15. Track & Field (1985) - I always enjoyed games where you could compete directly with others. This game, as well as Track & Field II (1989), tracked all player results and awarded medals at the end of the game. You needed fast hands to win at this game.
14.(tie) Karate Champ (1986) and Pro Wrestling (1987) -

Two more games which were fun because you could play head-to-head fighting a friend or simply test your skills against the computer.
Both have limited moves and are not nearly the best graphics, but that did not seem to matter back then when we played. This is a list of what were my favorites, not necessarily the best.
13. Ninja Gaiden (1989) -

One of the many level conquering martial arts related games which was one of my brother's very favorites at the time

12. Ice Hockey (1988) - The original Nintendo version was fun because you could play head-to-head against your friends. It even included the most entertaining part of hockey which is the fights. Interesting note, this game was seen being played in one of my all-time favorite movies, Swingers (which starred Jon Favreau and Vince Vaughn).
11. Double Dragon (1988) -
Was fun because two players could play at the same time working together. It had many sequels. I think this game inspired some a cheesy movie as well as an animated series in the 90s.
10. Castlevania (1987) - Armed with a whip, you are placed in the middle of a horror movie, loosely based on the Dracula novel. You can find other weapons along the way as you fight creatures and your beasts on your way to confront the vampire himself. The game kept you wanting to continue playing until you accomplished the goal.
9. Mega Man (1987) and Mega Man 2 (1989) -

There were many additional sequels, but the first two are the ones I remember best.

8. Baseball Stars (1989) - This game was ahead of its time and was my favorite baseball game for Nintendo for a few reasons. First, it kept track of your team's statistics over the course of a season. Second, it allowed you to create your own team and name all of your players. Third, for each victory you were awarded points/dollars which could be used to improve specific skills on each player on your team. We loved this game because there were longer term goals than just winning the particular game you were playing. Loved this game.
7. Metroid (1987) -
One of the first nonlinear games for Nintendo allowing you to explore its entire world as you wanted. This game also had many sequels, but I will always be partial to the original. One cool thing about this game is that it was one of the first games which used a password system for saving your game information in between times you played.
6. Contra (1988) - A great feature to this game was that two players could play together simultaneously as you lead a commando unit attempting to prevent an invasion. There was a code for this game which you could enter through a series of controller moves which would provide you with unlimited lives in the game (this made it much easier to progress in this very difficult game). Scary thing, I can still remember the code now 20 years later! Up, Up, Down, Down, Left, Right, Left, Right, B, A. That's taking up some valuable space up in my brain, but must be engrained pretty solidly for me to still remember.
5. Kid Icarus (1987) -

I have lots of fond memories of playing this game which combined many different playing aspects including jumping, shooting and collecting items as you attempt to defeat Medusa and rescue the goddess. It came out the same time as Metroid, but I enjoyed this game a little better.

4. Mike Tyson's Punch-Out! (1987) - Glass Joe. King Hippo. Soda Popinski. Bald Bull. Don Flamenco. Mr. Sandman. Super Macho Man. Mike Tyson (before he went off his rocker). 'Nuff said.
3. Tecmo Super Bowl (1991) -
This game actually obtained the license from the NFL Players Association to use the actual player names which had not been seen before. This game also kept records and stats over the course of a season which is really what made it even more special. It allowed you to control as many teams as you wanted on a season schedule, so you could have 20+ people all controlling their own team (which we actually did on the floor of my college dorm). We had way too much fun playing this game, so even though there have been many more realistic football games that are more technically advanced, I will always have a soft spot for Tecmo Super Bowl.
2. The Legend of Zelda (1987) & Zelda II: The Adventure of Link (1988) - Zelda was a revolutionary game which also included an internal battery for data saving. You control Link who is trying to save Princess Zelda and the game incorporates elements of action, adventure, roll playing and puzzle games. I was obsessed with solving these games and spent many, many hours in that effort. The game was so different than anything I had played previously because you moved at your own pace and 2 different players could get to the same place by taking 2 completely different paths. I remember getting the original game for Christmas (in its metallic gold cartridge case) the same year we received Mike Tyson's Punch-Out! It is amazing to think that was over 20 years ago now.
1. Super Mario Bros. (1985), Super Mario Bros. 2 (1988) and Super Mario Bros. 3 (1990) -

The original ranked #1 on my Top 20 Classic Arcade Games list, but it became even more popular when it was one of the original games for the NES. I grouped them all together for the purposes of this list because

I just feel the entire series ranks as the best video games of all time. Each was revolutionary in its own way and really deserve credit for making the video game industry what it is today. The original Super Mario Bros. is reportedly the best selling video game of all time (over 40 million copies to date) and it was designed by legendary Shigeru Miyamoto who is the subject of the article I mentioned at the beginning.
There's my list. I think I still have calluses on my thumbs from playing those games back in the day. I did not say they were necessarily the best games, just my favorites as I remember them. You will notice most of these games are from between 1985 and 1989 which are the years which I probably played the games the most. Technology continued to improve as we entered the 90s, but my favorite games remain the classics from the 80s. Miyamoto is responsible for many of those great classics, so it is pretty impressive that he is still going strong over 25 years later.
That wraps up this issue of Kickin' it Old School. As always, thanks much for reading. If you enjoyed this article, please tell a friend and also check out the Archives in the upper left hand column for all of the past articles. To find more Old School Top 10 lists, please click here. To find more 80s related articles, please click here. Peace and much love.
Check this out: I am not a surfer, but if I was, seeing this as I am paddling out would scare me enough to give up the hobby...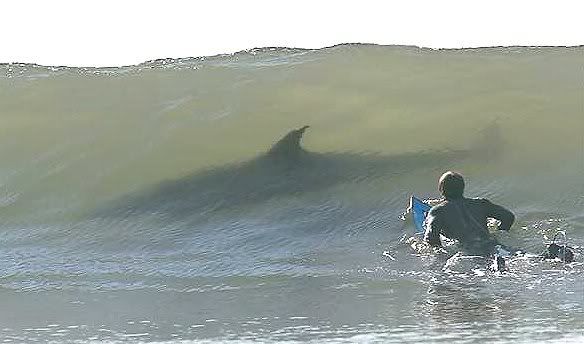 Quote of the day: "It is a thousand times better to have common sense without education that to have education without common sense." -Robert Green Ingersoll
Download this: "One" by U2 - One of the greatest songs of all time in my opinion, but also in the opinion of many others. From their 1991 album Achtung Baby.

8 Comments
Back to the 80s: The Karate Kid & 'Sweep the Leg' video
07.01.08 (9:37 pm) [edit]
As you all know by now, I love almost everything about the 80s, but especially the music and movies. One of my very favorite guilty pleasures is the movie The Karate Kid (the original from 1984).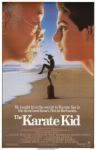 I am not sure exactly why, but I have always loved this movie.
Maybe it is because it is about the underdog who overcomes tremendous obstacles to achieve his goals in the end. Maybe it is because it is a story about the power of friendship, trust and honor. Maybe it is the thrill of victory and that all of the hard work and training really does pay off. Maybe it is battle of good and evil with the good guy losing some battles but ultimately winning the war. Maybe it is because of Elisabeth Shue? Maybe it is a combination of all of those reasons, but I love this story about "Daniel-san" and "Mr. Miyagi" and whenever it is on I cannot help but sit and watch it.
Here is a link to an article written by Bill Simmons for ESPN which discusses his love for The Karate Kid movies which made me feel a little better about my feelings toward this movie. Also, here is a link to a YouTube video that I thought gave a great summary of the movie in less than five minutes set to the song "Blurry" by Puddle of Mudd. The video does only gloss over some of the training scenes which I enjoy, but I feel it does a good job of hitting the highlights. Though I gave you this link, that is the not the real video and/or reason that I am bringing you this today.
There is a video that I find amusing called "Sweep the Leg" by the band No More Kings. The video was released in 2007 and was written and directed by William Zabka who played "Johnny Lawrence" in The Karate Kid

. The premise of the video is to see what old "Johnny" is up to nowadays. He is haunted by the band (No More Kings) and ends up chasing front man Pete Mitchell and then a battle ensues. He then wakes back up to realize he was only dreaming only to get hit by a car driven by none other than Ralph Macchio himself. Strange, but funny stuff especially for an 80s junkie like me.

The video not only features Zabka and Macchio, but also other members of the movie cast including all of the other Cobra Kai cronies. Macchio looks good considering he is now 46 years old, but the same can't be said for some of those Cobra Kai's. The beginning of the video stars Dennis Haskins (better known as "Mr. Belding" from the Saved By The Bell television series). "Sweep the Leg" also references some other 80s movies like Back To School (which also starred Zabka as a bad guy bully) and Raising Arizona as well as the music video for The Cars song, "You Might Think."
Enough talking about it, you should just watch it for yourself. It is about 7 minutes long, but to me it is quite entertaining.
"Sweep the Leg" video by No More Kings
So, what did you think? If you are not a big fan of The Karate Kid, you might not find it as amusing as I do. It is good to see that Zabka does not take himself as seriously as many of his 80s characters did. Hope you enjoyed this little piece of pop culture gold.
That will wrap up this issue of Kickin' it Old School. Thanks for reading. If you are looking for more of my past 80s-related articles, click here. Please check out the Archives in the upper left hand column to see all past issues of Kickin' it Old School organized by month. If you enjoy anything here, please consider subscribing or at least bookmarking the site and come back often. Peace and much love.
Check this out: I have mentioned a couple times how much I dislike Amy Winehouse as a person and that I also do not really appreciate her music much either. Here is a link to a story about how she recently punched an audience member at one of her performances. What a loser. I also came across this picture of her which features her out-of-control beehive hair do. I can't believe someone would leave the house with her hair looking so ridiculous...
Quote of the day: "The fruits of life fall into the hands of those who climb the tree and pick them." -Earl Tupper (American entrepreneur and Tupperware inventor)
Download this: "What's Been Going On" by Amos Lee - I have recommended a couple Amos Lee songs in the past and he just released a new album titled Last Days At the Lodge with this song being one of my favorites

6 Comments


COPYRIGHT Unauthorized use and/or duplication of this material without express and written permission from this blog's author and/or owner is strictly prohibited.
IMAGES All images on Kickin' it Old School were used with best intentions and are readily available in various places on the Internet and believed to be in public domain. Images posted are believed to be posted within the rights according to the U.S. Copyright Fair Use Act (title 17, U.S. Code.) If you believe that any content appearing on this blog infringes on your copyright, please let me know immediately.