With Wall Street: Money Never Sleeps
(the sequel to 1987's Wall Street) releasing in theaters this weekend 23 years after the original, I thought this would be an appropriate occasion to discuss 80s movie sequels. Sequels are a totally different conversation from remakes. I am ardently against all of the direct remakes of our classic 80s films that seem to be popular lately, but completely open to sequels if they have an interesting angle to explore. The 80s had its fair share of sequels and was really the first decade to really embrace the concept. Some sequels were in the works before the original was even released and some were a reaction to the success of the original. Some sequels were phenomenal and many were disappointing and/or unnecessary.

I smell a Top 10 list coming. I am going to give you my favorite (please note that I did not say "best") 80s sequels and my most disappointing (again note that I did not say "worst") 80s sequels. I decided that I would include any sequels that were released between 1980 and 1989, but also any sequels based on an 80s original no matter what year they ended up getting released.

OLD SCHOOL'S TOP 10 FAVORITE 80s FILM SEQUELS:

10. Back to the Future II (1989) [sequel to 1985's Back to the Future] - The original is one of my all-time favorites. The sequels are well done and entertaining, but not quite as satisfying as I would've hoped. I did enjoy Part II much more than Part III though.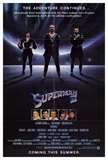 9. Superman II (1980) [sequel to 1978's Superman] - Despite poor special effects, the villain combination of Gene Hackman's Lex Luthor with Terence Stamp's General Zod make this installment the most entertaining.
8. Rocky III (1982) [sequel to 1976's Rocky & 1979's Rocky II] - Mr. T, training in inner-city L.A. and "Eye of the Tiger"; what could possibly beat that? (other than maybe Drago, training in Siberia and "Burning Heart")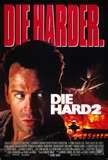 7. Die Hard 2 (1990) [sequel to 1988's Die Hard] - Nowhere near the original, but John McClane is never not entertaining. I also enjoyed 1995's Die Hard with a Vengeance and 2007's Live Free or Die Hard, so let's say they are all tied for 7th on this list.
6. Beverly Hills Cop II (1987) [sequel to 1984's Beverly Hills Cop] - Was such a fan of Axel Foley, Taggart and Rosewood in the original and the sequel did not disappoint. I can't necessarily say the thing for 1994's Beverly Hills Cop III. There have been rumors of a Part 4 for many years and I hope that does come to fruition soon.
5. Terminator 2: Judgment Day (1991) [sequel to 1984's The Terminator] - The popular line "I'll be back" from the original turned out to be prophetic. The special effects were revolutionary and allowing Arnold to play the hero role we had become accustomed to seeing him in help make this one of the best action flicks of all time. The 2003 sequel, Terminator 3: Rise of the Machines could not live up to that standard.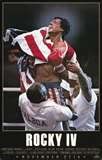 4. Rocky IV (1985) [sequel to 1976's Rocky, 1979's Rocky II & 1982's Rocky III] - See #8. This guilty pleasure movie ranks on top of my Best 80s Movie Montage Scenes list.
3. Return of the Jedi (1983) [sequel to 1977's Star Wars & 1980's The Empire Strikes Back] - I have been completely sold on the original trilogy since I saw the first one as just a 4-year-old sitting on my parent's lap in the theater. I even like the Ewoks.
2. Indiana Jones and the Last Crusade (1989) [sequel to 1981's Raiders of the Lost Ark & 1984's Indiana Jones and the Temple of Doom] - After the very dark first sequel, the Last Crusade put an appropriate exclamation point on this terrific trilogy. It gives some additional insight into the Indiana Jones character and most importantly provides (at least temporary) closure. Here's a link to my Preview Review issue on it. In 2008, there would be a fourth installment added with Indiana Jones and the Kingdom of the Crystal Skull.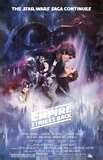 1. The Empire Strikes Back (1980) [sequel to 1977's Star Wars] - Back in the day, I would've picked the original or Jedi as my favorite parts of the trilogy, but looking back now, it is Empire which rises to the top.
There's that list. Please keep in mind those are my favorites and not necessarily the best. I am sure many would include strong sequels like 1982's Star Trek II: The Wrath of Khan, 1986's Aliens or the Lethal Weapon franchise. There might be some mixed reviews on sequels like 1989's Ghostbusters II, 1988's Short Circuit 2, 1990's Young Guns II and 1984's Temple of Doom. I just could not bring myself to include 1985's Police Academy 2: Their First Assignment or 1986's Police Academy 3: Back in Training, though I still enjoyed them no matter how bad they are. A lot of it is a result of expectations. That brings me to the next list which are the sequels which just did not come close to the originals. Most of these made my list simply due to missed expectations.
OLD SCHOOL'S TOP 10 MOST DISAPPOINTING 80s FILM SEQUELS (+ Bonus 5):
15. Conan the Destroyer (1984) [sequel to 1982's Conan the Barbarian] - Even by adding Grace Jones and Wilt Chamberlain, this sequel did not come close to the expectations I had after seeing the original dozens of times.
14. Weekend at Bernie's II (1993) [sequel to 1989's Weekend at Bernie's] - I might be one of the few that is actually entertained by the original, but even I knew they were pushing their luck making a sequel.
13. Crocodile Dundee II (1988) [sequel to 1986's Crocodile Dundee] - See #14. They would even push it a little further with one more in 2001 with Crocodile Dundee in Los Angeles.
12. Gremlins 2: The New Batch (1990) [sequel to 1984's Gremlins] - I think the problem with this sequel is that it was actually lighter and more slap-sticky than the original. It is much funnier than the original, too. I did not realize that until I went back and watched them both later on. Even with the lovely Phoebe Cates returning for the sequel, they would've been better off leaving Gizmo alone.
11. Jaws 3-D (1983) [sequel to 1975's Jaws & 1978's Jaws 2] - Yes, the 3D technology became popular again in the early 80s. This is a disgrace to Steven Spielberg's original with terrible dialogue, weak special effects and even 3D that was not effective. Amazingly, many people feel that 1987's fourth installment Jaws: The Revenge is even worse. The reason it doesn't make this list is because Jaws 3-D lowered the expectations of the franchise by that point.
10. Fletch Lives (1989) [sequel to 1985's Fletch] - I love the original and I love the Irwin R. Fletcher character, but this sequel just fell short for me. Like so many of the films on this list, it just could not live up to the original.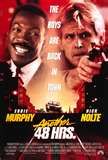 9. Another 48 Hrs. (1990) [sequel to 1982's 48 Hrs.] - We get to see Reggie Hammond and Jack Cates get back together, but this time it feels forced and not nearly as entertaining as the first time around.
8. Grease 2 (1982) [sequel to 1978's Grease] - Despite introducing us to Michelle Pfeiffer and Didi Conn returning as Frenchie, the sequel features none of the chemistry between characters that the original did and the musical numbers are pitiful compared to the original. There really is not an interesting story to be told and this is obvious when you watch this unnecessary sequel.
7. Superman III (1983) [sequel to 1978's Superman & 1980's Superman II] - As good as Superman II was is just about as bad as part III was. I love Richard Pryor as much as anybody, but he really had no business being in this film. 1987's Superman IV: The Quest for Peace was not any better and the Superman franchise was put on hold until a reboot in 2006.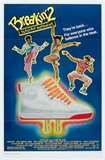 6. Breakin' 2: Electric Boogaloo (1985) [sequel to 1984's Breakin'] - Despite the campy acting, I loved the original and could not wait to see the sequel. The dancing is still outstanding, but the silly name is what most people remember and I recall leaving the theater disappointed.
5. Revenge of the Nerds II: Nerds in Paradise (1987) [sequel to 1984's Revenge of the Nerds] - Though considered by many to be low brow humor, the original is one of my favorite comedies of all time. The sequel might have a couple funny moments, but can't hold a candle to the original. There were actually two more sequels with 1992's Revenge of the Nerds III: The Next Generation and 1994's Revenge of the Nerds IV: Nerds in Love.
4. Staying Alive (1983) [sequel to 1977's Saturday Night Fever] - We get to catch up again with Travolta's Tony Manero, but only this time there was nothing interesting to see or hear. Many people do not know that this film was directed by Sylvester Stallone.
3. The Karate Kid Part III (1989) [sequel to 1984's The Karate Kid & 1986's The Karate Kid Part II] - The original Karate Kid is one of my favorite 80s movies without a doubt and the first sequel was not too bad, but Part III seemed to have none of the magic despite the return of the Cobra Kais. This story would've been better off stopping after Part II.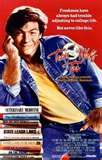 2. Teen Wolf Too (1987) [sequel to 1985's Teen Wolf] - The first problem with the sequel is that Michael J. Fox was not in it. They try to rehash the original only with Jason Bateman and moving the setting from high school to college. Though I have become a big fan of Bateman over the years, this is just a terrible movie and definitely an unnecessary sequel.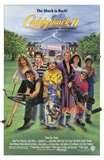 1. Caddyshack II (1988) [sequel to 1980's Caddyshack] - The original Caddyshack might be my favorite comedy of all time. Why wouldn't I be excited about a sequel? Chevy Chase was back at least in a small way as Ty Webb, but where was Bill Murray's Carl or Rodney Dangerfield's Al Czervik or Ted Knight's Judge Smails? It had Dan Aykroyd whom I normally love, but his character was horribly written and performed. The only redeeming quality that this movie had was a good theme song by Kenny Loggins called "Nobody's Fool." Chevy Chase would later publicly announce that he regretted returning for the sequel. I publicly announce right now that I regret that a sequel was even attempted.
There's my list. A couple that just missed making this list because of how much I liked the originals were 1989's Ghostbusters II, 1990's Back to the Future Part III and 1985's Jewel of the Nile. A couple others that might deserve consideration include 1985's Mad Max Beyond Thunderdome, 1991's Mannequin 2 and 2010, the 1984 sequel to 2001: A Space Odyssey. Another entire genre that I kind of intentionally left alone are all of the horror films that have produced countless sequels (like Halloween, Friday the 13th and A Nightmare on Elm Street among others). Personally, I will never forget sitting through the horrible sequel to 1981's Escape from New York when my friend won tickets to the premiere of 1996's Escape from L.A. That movie ranks in my top 10 worst movies I have ever seen in the theater, but does not make this list because my expectations were not that high going in.
I really want to hear back from you on your favorite 80s sequels, but probably even more interested in the ones you were most disappointed in. Did I miss any on my list that you would have included? From the previews, it looks like the new Wall Street sequel will have a better chance of making my favorite list rather than the disappointing list. The 1987 original is a personal favorite of mine from the 80s. After I see it (hopefully soon), check the comments section below and I will let you know the verdict.
That'll put a wrap on this issue of Kickin' it Old School. Thanks as always for reading. If you are interested in reading any of my other 80s related issues, please click there for a summary of those. If you are interested in reading more of Old School's Top 10 lists, please click there for a summary of those, too. You can also always click on the Archives in the upper left hand column or use the Google Search Box at the top of the right hand column to find any other issues you may have missed. If you are a fan of Kickin' it, PLEASE CLICK ON THE FACEBOOK LOGO in the upper right hand column. This will take you to the Fan Page where I ask you to then click on the "Like" button. Even if you are not a Facebook member yet, please consider joining and registering as a fan at that page. You can also follow Old School on Twitter by clicking on the FOLLOW ME ON TWITTER LOGO also in the upper right hand column. This will take you the page and you can just click on the box that says "Follow". I am sending daily 80s tweets, so sign up to get those. Let other 80s fans know about it as well! Peace and much love.
Check this out: Here are a few funny statements/questions that I have been sent recently, that I felt were worth sharing:
* Do not argue with an idiot. He will drag you down to his level and beat you with experience.
* Going to church doesn't make you a Christian any more than standing in a garage makes you a car.
* If I agreed with you we'd both be wrong.
* To steal ideas from one person is plagiarism. To steal from many is research.
* A bus station is where a bus stops. A train station is where a train stops. On my desk, I have a work station.
* Women will never be equal to men until they can walk down the street with a bald head and a beer gut, and still think they are sexy.
* When tempted to fight fire with fire, remember that the Fire Department usually uses water.
* How important does a person have to be before they are considered assassinated instead of just murdered?
* Why do you have to "put your two cents in"... but it's only a "penny for your thoughts"? Where's that extra penny going to?
* If corn oil is made from corn, and vegetable oil is made from vegetables, what is baby oil made from?
* Did you ever notice that when you blow in a dog's face, he gets mad at you, but when you take him for a car ride, he sticks his head out the window?
Quote of the day: "Every beginning is only a sequel, after all, and the book of events is always open halfway through." -Wislawa Szymborska