I am delighted that interviews are something I am finally really making a part of this little blog of mine! When the opportunity presents itself to ask a few questions to someone who contributed to the awesomeness of the 80s, I want to share those answers with you right here. Again, lucky for me (and hopefully you), I do get to share a little more awesomeness with you.
This time that awesomeness is Billy Vera. I am honored to have had the chance to interview the man responsible for one of my favorite songs of all time. Vera has been in the music industry since 1962 as a singer and songwriter. He performed and wrote music through the 60s and 70s until Dolly Parton took his song "I Really Got The Feeling" to #1 on the country charts in January 1979. This brought a move to Los Angeles where he formed the band Billy & the Beaters to play the local club scene.
In 1981, the band earned a recording contract and released the single "I Can Take Care of Myself" which would reach #39 on the Billboard Hot 100. The follow up single did not have as much success when it was first released, but would make it all the way to #1 several years later in January of 1987.
That song is "At This Moment" which gained national attention after it was used in an episode of the sitcom Family Ties during the Fall of 1985.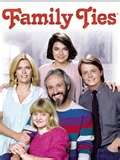 The song became the backdrop for the romantic relationship between "Alex" (played by Michael J. Fox) and "Ellen" (played by his future wife Tracy Pollan). The television series was being seen by 25+ million households at the time and that exposure propelled the song, not only back on the charts, but all the way to the top. To be honest, that is the first time I heard of Billy Vera, but that song has stuck with me as one of my favorites all these years since. With that said, let's get on to some selections from my interview with Billy Vera...
These beginning questions all revolve around "At This Moment"...

Q: You wrote it in 1977 and it was originally released in 1981. What inspired the song and did it come from personal experience?
Billy: Most of my songs come from a combination of things: experience, mine or someone else's, a movie, book, a story I hear or simply my imagination. I mix them all together and come up with a new piece of fiction.
In the case of "At This Moment," I'd just begun dating this girl and she was telling me about breaking up with her previous boyfriend and his reaction. So, I started the song from what I perceived as his point of view, but got stuck about 2/3 through. I put the song away and, a year later when she dumped me, I knew how the song would end.

Q: Then in 1985, it appears in an episode of Family Ties. How did that match-made-in-heaven come about?
Billy: The song had only reached the lower end of the charts in 1981. By 1985, I was without a record deal and making a meager living from acting, old royalties and band gigs.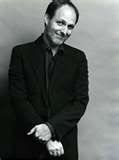 One day, the phone rang. A guy introduced himself as Michael Weithorn, producer of Family Ties. He said he'd been to the club the previous weekend and heard me do a song he thought would be good for an upcoming episode. I told him to contact my publisher to work it out.
They didn't want to use the original recording [which was from a live performance] because of the audience noise, so they had us re-record it in pieces they could fit where they needed them.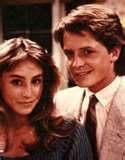 I'd had songs in other shows before, but this time there was mail and phone calls to NBC, causing me to realize that people liked the song. So I contacted whatever contacts I still had in the record business, to see if anyone would let me rerecord the song. No one was interested.
One day, I was having lunch with Richard Foos, owner of Rhino Records and I told him the story. I asked how many albums he needed to sell to break even. He said about 2000. I said I'd guarantee that many, knowing I could sell them in the clubs, if necessary. He agreed to put out my old recordings.
By the time it was released, we'd missed the reruns, but as luck would have it, the show used it the next season too, when the girl breaks up with Alex. This time, the story of the episode--boy loses girl--matched the story of the song and America went wild, calling radio stations, asking for the song.

Q: I personally remember it best from the episode after "Alex" loses "Ellen" when he plays it on the jukebox and starts crying. Family Ties was being watched by about 1/3 of all the households in America at that time. This helped catapult the song to #1 in January of 1987. How quickly did you realize that your song was going to be a mega hit? How did the song end up being reissued on the Rhino label?
Billy: The night that show aired, I'd been on a date to see the Everly Brothers. The girl and I were lying in my bed and the phone kept ringing. I kept hearing on the machine people saying they'd heard the song on the show. As I said, I'd had songs on TV shows before, but never this kind of reaction, so I figured something unusual was happening.
The next day, NBC told Rhino they'd never had as many calls on a song in the history of the network and they were giving out the information: name of the song, the singer and the label.
Rhino, not being in the business of current records, knew nothing about promotion or payola, so I'd go into their office each day and call radio stations to talk on the air. The thing took off by itself, unheard of in the modern record business.


"At This Moment" reached #79 the first time it was released in 1981, but would re-enter the charts in late 1986 hitting #1 in late January of 1987 and remaining on the charts for 15 weeks. It was a true grass-roots effort as a result of the incredible exposure it received on one of the most watched television shows of the time. Family Ties also should be thankful for the song because they could not have asked for a better background song for those tender moments. The song is wonderfully heartbreaking and touching at the same time (in fact, it ranks on my Most Heartbreaking Songs of the 80s list). One of the best lines ever written is "If you'd stay, I'd subtract 20 years from my life." Here is a video performance of "At This Moment" by Billy Vera & the Beaters...

Q: How did the success of "At This Moment" change the game for Billy Vera & the Beaters? Other than the obvious financial benefits, did you enjoy the sudden attention? Did you ever ask, "Hey, we have been here doing our thing all along, what took you so long to notice?"
Billy: We began doing all the TV shows that featured music, including nine times on Johnny Carson. We'd just appeared, by pure coincidence, in an ABC TV movie of the week, Tonight's The Night, in which we'd done six songs, including "At This Moment," so that network told the director to re-edit to feature us more.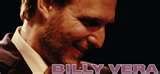 The movie helped too. We'd also been working on the movie Blind Date, so we had a number of things going on simultaneously.

Q: This seems to demonstrate the importance of being in the right place at the right time and the power of pop culture. The music industry is so difficult; I imagine you just take the opportunities when you get them no matter how they come. Any thoughts in those regards?
Billy: This was a fairly unique occurrence. At that time, I'd learned to answer the door whenever opportunity knocked. Actually, my hopes at that time were on the songs from Blind Date [which would be released in 1987].

Q: When you have a mega hit song like that, do you (or did you) ever get sick of playing it? You can really feel the emotion in the original recordings; do you tap into something that allows you to replicate that emotion in each live performance?
Billy: Back in the 60s, Jackie Wilson had told me, "If you ever get a hit, always do it. That's the only reason people are there to see you." I never get tired of singing it. When I hit those first few notes, and hear those gasps and screams, the feeling is so good.
As a trained actor, I know how to find the emotion needed to put the song across. It's like doing a play on Broadway for a year or two.

Q: Were you a fan of Family Ties before your song was used on the show? If not, did you become a fan after? Did you ever meet any of the cast or creators?
Billy: I'd seen the show a few times and liked it, but it wasn't on my "must see" list every week. I'd met Michael J. Fox briefly when we'd played the wrap party for Back To The Future [in April of 1985]. Weithorn later called me to write a theme song to another show he was producing called Roomies, which lasted only a few episodes [and then again in 1999 to do the theme song for King of Queens].

Q: You can be honest with me, do you ever get sick of people like me who are fixated on the one song and Family Ties when you have accomplished so much more during your long and impressive career?
Billy: No, I am grateful to have written a standard that will live long after I'm gone. As you may know, it's on Michael Buble's Crazy Love album, which reached #1 and is on his two new CDs as well.

Now, a few questions about other topics...
Before the second coming of "At This Moment," Vera tried his hand at acting. He was cast in 1984's The Adventures of Buckaroo Banzai as "Pinky Carruthers" the bass player in the band led by Dr. Buckaroo Banzai played by Peter Weller. He would appear in other small roles on several TV shows over the years and in 1992-1993 had the recurring role of "Duke" on Beverly Hills, 90210. Here's a scene from Buckaroo Banzai and you can see Billy several times playing the bass on the left side of the screen...

Q: How did you end up becoming part of The Hong Kong Cavaliers (in 1984's Buckaroo Banzai)? The film has become sort of a cult classic, so do you ever get recognized as "Pinky"?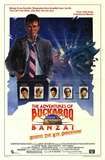 Billy: The director, Rick Richter, came to see us, because we were the hottest band in town at that time. He liked the way I improvised on stage and offered me an acting role in the movie. A local theater recently screened it and asked Peter Weller and me to speak. The theater manager told us it broke all attendance records there. It's been a cult film from the beginning, flopping in the theaters, but reaching #1 on video sales and rentals.


Q: Billy Vera & the Beaters had several songs on the soundtrack to 1987's Blind Date.
How did that opportunity come about? Did you write any of those songs specifically for the film?
Billy: My drummer's brother was music supervisor and suggested us. Two of the songs were previously written and the third, "Anybody Seen Her," was written for the movie.

Blind Date starred Bruce Willis and Kim Basinger. The band was featured prominently and had three songs on the official soundtrack. Here is the video for one of them, which includes some footage from the film, "Let You Get Away" by Billy Vera & the Beaters...

Q: I certainly do not consider you an 80s artist despite having an outstanding hit song in that decade. What are your general thoughts on the music created during the 80s? What are your general thoughts on today's pop music?
Billy: There were a lot of good things in the 80s. Prince, for one. My teen years were the late 50s and early, pre-Beatles 60s, so naturally, that's where my heart is.
I find today's music a bit contrived and sterile, but that may be a function of my advanced age. I find myself listening to a lot of music from before I was born these days.

Q: What else is Billy Vera up to now? Musically and otherwise?
Billy: For the past 20 years, I've been fortunate to have a voiceover career, which is very lucrative. With the death of the CD, the reissue business has dried up. The last things I did of any note were three box sets celebrating Atlantic Records' 60th anniversary. I also did two 100th Birthday sets for Count Basie, which I'm quite proud of.
The band still plays once or twice a month and I do a duo gig with one of my sax players once a month as well, which is fun, as I get to play piano on that one and tell my little stories.
I am so pleased that Billy took the time to answer my questions so I could share them with you here. Billy is a noted music historian, but he has made some music history of his own as well. Be sure to visit his official website www.billyvera.com to find out more about Billy and keep up with all of the things he is up to because there is a lot more that I did not even get into here. "At This Moment" will always be one of my favorite songs and it just so happens to come from the great decade of the 80s. I want to thank Billy again for that amazing song and for taking a walk down 80s memory lane with us, too.

That's all for another special issue of Kickin' it Old School. Thanks as always for reading and hope you are enjoying the interviews. If you are interested in reading any of my other 80s related issues, please click there for a summary of those. You can also always click on the Archives in the upper left hand column or use the Google Search Box at the top of the right hand column to find any other issues you may have missed. If you are a fan of Kickin' it, PLEASE CLICK ON THE FACEBOOK LOGO in the upper right hand column. This will take you to the Fan Page where I ask you to then click on the "Like" button. Even if you are not a Facebook member yet, please consider joining and registering as a fan at that page. You can also follow @OldSchool80s on Twitter by clicking on the FOLLOW ME ON TWITTER LOGO also in the upper right hand column. This will take you the page and you can just click on the box that says "Follow". I am sending daily 80s tweets, so sign up to get those. Let other 80s fans know about it as well! Peace and much love.
Check this out: Here is a fun video done by the extremely creative folks at PES. They recreated many of the classic 80s arcade games in a very interesting way. I love this and hope you will, too...

Quote of the day: "We don't see things as they are, we see them as we are." -Anais Nin