As I say each time, I am so enjoying that interviews continue to be a legitimate part of this little blog of mine! When the opportunity presents itself to ask a few questions to someone who contributed to the awesomeness of the 80s, I will continue to share those answers with you right here. Again, lucky for me (and hopefully you), I do get to share a little more awesomeness with you.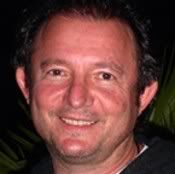 This time that awesomeness is Steve Kipner. He was a performing musician himself in the 60s and 70s, but really is best known for the songs he has written and produced for other artists. His songwriting career really started in the 80s and skyrocketed after he co-wrote the 1981 smash single "Physical" which was performed by Olivia Newton-John. He went on to co-write other hit songs for Newton-John as well as the band Chicago among others in the decade. He achieved great success in the 80s, but Kipner has gone on to even greater continued worldwide success to this day. You will find out more about those outstanding 80s hits as well as a little about some of the impressive songwriting credits he's added in more recent years as we get on to some selections from my interview with Steve Kipner...
Q: When and how did you get your own start in the music industry? How did your father's work aid those efforts?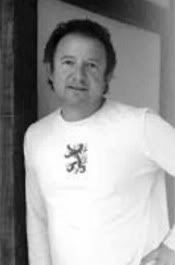 Steve: My first band was called The Board of Musical Appreciation Ltd [at the age of 15]. It was later shortened by the record company that signed us to just Steve & the Board. None of us in the band wanted the name Steve in there but they insisted. My father [Nat Kipner] started the label - Spin Records in Sydney, Australia with the Bee Gees, who I'd known since I was 11 years old in Brisbane, becoming one of the first signings. I moved to Sydney with my band members and we had the luxury of a lot of time in a little two track studio resulting in an album- not many Australian bands at the time got to release albums because studio time was hard to get or to have paid for. My father definitely gave us an advantage there.
Kipner was born in the U.S. (Cincinnati, Ohio), but moved to Australia at the age of one. He spent all of his formative years down under before moving to London, England at the age of 19 and then back to California six years later in 1974.
Q: Please discuss any of your personal musical influences and who molded and/or inspired the artist you have become.
Steve: Even though I was and still am a total Beatles fan, the first song on the radio that blew my socks off was "You Really Got Me" by The Kinks [1964]. I couldn't believe how exciting it was and from that time on all I wanted to do was music.

Q: When and how did you end up developing a second career of writing songs for other artists to perform?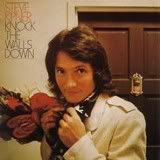 Steve: It was when I was recording my solo album [Knock the Walls Down in 1979] that my producer [Jay Graydon] said he needed a week off so he could record a singer from Italy called Alan Sorrenti. He felt a bit guilty to put my project on hold so suggested I write the four songs with this Italian guy. I did and the album and single went straight to #1 in Italy. It was the first time I understood I could actually make a living from other people singing my songs.
Kipner has gone on to help create songs for so many artists including Chicago, Heart, Janet Jackson, Huey Lewis & the News, Diana Ross, Neil Diamond, Joe Cocker, Wilson Phillips, Cheap Trick, Dolly Parton, George Benson, The Temptations, Rod Stewart, Christina Aguilera, Natasha Bedingfield, 98 Degrees, LFO, Kelly Rowland, Dream, The Script and, of course, Olivia Newton-John.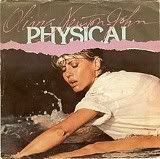 Q: You co-wrote the huge 1981 hit single "Physical" with Terry Shaddick. What is the back story about how that song was conceived and written? What inspired it? How long did it take to write? Did you write with a male or female in mind to sing lead vocals?
Steve: Terry is from England but we became friends in Los Angeles. We wrote a few love songs then one day we decided to write one about the "physical" side of love,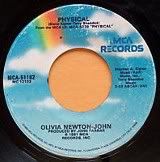 not the romantic side. It was basically done in a couple days. We imagined a male singer like Rod Stewart singing it, but as you know, that would not be the case.
Kipner confirmed to me that the story of how "Physical" ended up being recorded by Olivia Newton-John is true. Kipner's manager, Roger Davies, was working for Lee Kramer at the time, who managed Olivia Newton-John. Kipner played Davies the demo which was then titled "Let's Get Physical" at his office. By pure luck, Lee Kramer was in the next room and heard the song. Kramer thought it would be a way to promote another one of his clients (Mr. Universe) by having him appear with Olivia on her album cover. They shortened the title to just "Physical" and it was released as a single in September of 1981. It would hit #1 on the Billboard Hot 100 chart on November 21st and spent an impressive ten straight weeks at the top. It was a worldwide hit reaching #1 in four other countries and the top 10 in four more. It was certainly one of the biggest songs of the entire 80s decade and here's the video for "Physical" by Olivia Newton-John...

Q: Did you have any feeling that "Physical"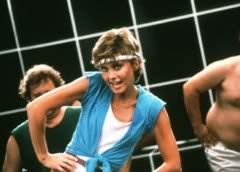 was going to be something special? What were your feelings when you heard the final recording of your song by Newton-John? Could you have ever anticipated the reaction this single would get?

Steve: I did feel it could be a hit, but Olivia was worried the lyrics were too suggestive and insisted on releasing a video about exercising, to make people think it was about getting fit (and not sex) before the single was played on the air.
The plan seemed to work evidenced by the single's chart success, but also that headbands became a fashion trend even outside of the gym. I'll admit that when it came out, I was too young to recognize the song was about anything more than exercising. But lines like "Let me hear your body talk" and "There's nothing left to talk about, unless it's horizontally" make it pretty obvious. The song is completely tame by today's standards, but back then it did raise some eyebrows and was even banned in some places.
Q: How about those sexually suggestive lyrics? Did you take that into consideration at all when you wrote the song? What were your feelings about the controversy?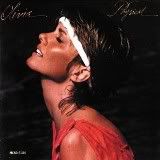 Steve: I like a bit on controversy, it makes people listen a little closer, "Genie in a Bottle" [a hit song Kipner also co-wrote many years later] also benefited from controversy.
Q: What changed for you personally after the huge success of "Physical"?
Steve: Everything!
Q: What are your feelings regarding "Physical" today over 30 years later?

Steve: Not sure I'd still be able to write and produce records today if it wasn't for that song.
Q: You then teamed with Newton-John again when you co-wrote the 1983 hit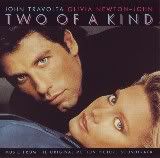 "Twist of Fate" for the film Two of a Kind. Did you write this song specifically for her and this film? Was it your connection on "Physical" that brought you together again?

Steve: I've known Olivia since we were kids in Australia. We're still great friends today. "Twist of Fate" was written especially for her as well as "Heart Attack", another single I co-wrote that was #2 on the Billboard charts for four weeks.
"Heart Attack" was released as a single in 1982 off of her Olivia's Greatest Hits Vol. 2 album. Then they struck again with "Twist of Fate" which was released in 1983 and would reach #5 on the Billboard Hot 100 in January of 1984. Kipner co-wrote the song with Peter Becket which was featured on the soundtrack for the film Two of a Kind which starred Newton-John and John Travolta. Here is a video for "Twist of Fate" by Olivia Newton-John as it appeared in the film...

Q: The following year, you co-wrote the 1984 hit song "Hard Habit To Break" for Chicago. Please take us back to when you wrote the song. Did you write this song specifically for Chicago? Any interesting facts or memories you can let us in on from creating this hit?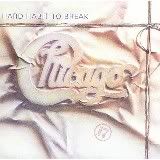 Steve: I had a song written when [producer] David Foster's engineer told me they still needed a hit ballad for Chicago, so John Lewis Parker and myself rearranged the demo to sound more like Chicago and additionally wrote a bridge that didn't exist in the original demo. We even hired a sax player to give the impression of horns. David Foster called me and said they needed an extra verse so I told him I'd get on it soon. He said no, that they were actually in the studio and they had already sung it but needed that new verse immediately. My wife actually came up with the "two people together but living alone" line as I was rushing to get it finished.
Adding to that story, I read that Kipner and his wife were on vacation at a mountain resort when Foster called. The manager knocked on the door during a blizzard with an urgent message to call David Foster. There was no phone in the cabin, so they drove in the blizzard, calling Foster back from a phone booth at a 7-11 store. They then sat in the car, urgently trying to write the fourth verse while Chicago was waiting for the lyrics back at the studio.
"Hard Habit To Break" would be released in July of 1984 as a single from the Chicago 17 album. The single, featuring outstanding lead vocals by both Peter Cetera and Bill Champlin, reached #3 on the Billboard Hot 100. Here is the video for "Hard Habit To Break" by Chicago...

Q: What were your
feelings when you heard the final recording of your song by Chicago? What are your feelings regarding "Hard Habit To Break" today over 27 years later?
Steve: Proud of the song and still I think it's a great record.

Q: You co-wrote another hit with Chicago with 1987's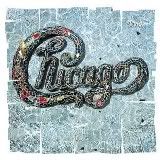 "If She Would Have Been Faithful". Again, any interesting facts or memories you can let us in on from creating this one? What inspired the lyrics?
Steve: That is the only song I've ever taken from real life, thanking an old girlfriend for dumping me because otherwise I would never have met my wife.
"If She Would Have Been Faithful" was released in March of 1987 as a single from Chicago 18. Kipner co-wrote it with Randy Goodrum and the single was produced again by David Foster. It reached #17 on the Billboard Hot 100 that year. Here is a video for a live performance of "If She Would Have Been Faithful" by Chicago...

Chicago - If She Would Have Been Faithfu by jpdc11

Q: Is it difficult as a song-writer to relinquish your song to another artist who will undoubtedly take liberties and/or put their own spin on your work?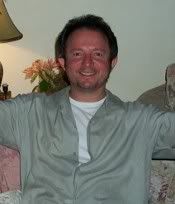 Steve: That's the reason I started producing on my songs. I wanted to insure the finished record still sounded like the demo the record companies wanted. All the hits I've had since the 90s I've been involved with the production.
Q: What do you remember best about the decade of 80s music?
Steve: My songwriting career really got started in the 80s but to be truthful I've been lucky to survive and have #1 hits around the world for a lot of decades. So I don't reminisce too much about the past. I'm really only concerned with the future.
Q: After over four decades in the business, from your perspective, how has the music industry changed over that time? And how do you see the future?
Steve: Everything changes. Adapt or die.
Q: I am a big fan of David Frank
who I know you co-wrote songs with including "Genie In a Bottle". What can you tell us about Frank and your experiences working with him?
Steve: He is a good friend, neighbor, an excellent musician and producer... and a great guy.
[Be sure to check out my recent interview with David Frank]
Among other hits, Kipner co-wrote and co-produced Christina Aguilera's "Genie in a Bottle" with Frank which would be one of the biggest hits of 1999 holding the #1 spot on the Billboard Hot 100 for the entire month of August (5 weeks). The song won them an Ivor Novello Award for International Hit of the Year.
Q: Please tell us a little about where else your music career has taken you since the 80s.
Steve: I have a joint venture with Sony records called Phonogenic and we have some amazing artists.
Two of the most recognizable artists on Phonogenic are Natasha Bedingfield and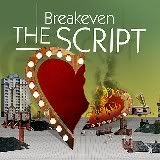 The Script. Kipner co-wrote "Breakeven" by The Script which was originally released in the UK in 2008 and the U.S. in September of 2009. The multi-platinum selling single peaked at #12 on the Billboard Hot 100. Still going strong, "Breakeven" just earned the BMI London Robert S. Musel Award for Song of the Year in October of this year. Kipner also co-wrote the song "Live Like We're Dying" which was the 2009 debut single for American Idol Season 8 winner Kris Allen. The single, which was originally recorded by The Script, was certified platinum and peaked at #18 on the Billboard Hot 100 in 2010.

Q: What else can we expect from Steve Kipner in the future?

Steve: Watch this space [which he clarified to mean that no one knows about the future and we have to wait and see what happens].
I'd be willing to bet that writing and producing more hit singles is in his future! I am grateful that Steve took some time to answer my questions so I could share them with you here. Please be sure to visit his official website to find out more and stay up to date with everything he is doing now. I want to take this opportunity to again thank Steve Kipner for his wonderful contributions to 80s pop culture especially through his songwriting and, even more, for going back to the 80s with us here for a little while as well.

That'll do it for another special issue of Kickin' it Old School. Thanks as always for reading and hope you are enjoying the interviews as much as I am. If you want a summary of all of my Back to the 80s Interviews posted thus far, please click on that link. Be sure you haven't missed any of them. If you are interested in reading any of my other 80s related issues, please click there for a summary of those. You can also always click on the Archives in the upper left hand column or use the Google Search Box at the top of the right hand column to find any other issues you may have missed. If you are a fan of Kickin' it, PLEASE CLICK ON THE FACEBOOK LOGO in the upper right hand column. This will take you to the Fan Page where I ask you to then click on the "Like" button. Even if you are not a Facebook member yet, please consider joining and registering as a fan at that page. You can also follow @OldSchool80s on Twitter by clicking on the FOLLOW ME ON TWITTER LOGO also in the upper right hand column. This will take you the page and you can just click on the box that says "Follow". I am sending daily 80s tweets, so sign up to get those. Let other 80s fans know about it as well! Peace and much love.
Check this out: Love this art brought to my attention by boingboing.net. This is by DrFaustusAU and reimagines Ghostbusters as a cover to a Dr. Seuss book. If you follow the link, you will find a little Seuss-inspired rhyme by the artist: "There goes Gozer! Gozer goes quick! Ignore Walter Peck, as the man has no..." I also liked the take I read at the boingboing.net site by someone going by the name benher: "I do not like your slippery slime, I do not like the way you rhyme! Do you take me for a fool? There is no Dana, only Zuul!" Good stuff.

Quote of the day: "Whatever you can do, or dream you can, begin it. Boldness has genius, power and magic in it." - Johann Wolfgang von Goethe (German poet & novelist)