I wanted to follow up on a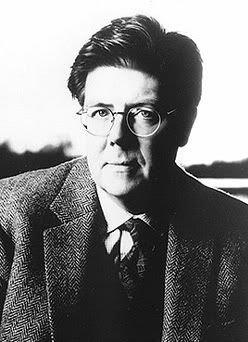 topic that still seems to preoccupy my mind and that is the sudden death of John Hughes. The day it happened, I put out some of my initial feelings on the news and here is a link back to that issue from August 6th. If you missed that one which includes my top 10 movies he wrote from the 80s, then be sure to go back and catch it.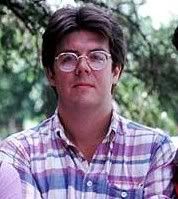 Much of my feelings were summed up in these sentences which I wrote near the end of that issue:
"I would have to say that it is very likely that my 80s obsession and thus this very blog would not exist if it were not for the incredible inspiring films of John Hughes. I obviously did not have the honor of knowing him personally, but I feel like he knew me."

His most meaningful work to me was done about 20 years ago, but there is something about his death that adds finality and causes me to feel a greater absence of something or a greater longing for something that once was and that I hoped could be again. I am still coming to terms with the situation and how it relates to me personally.
There have been some great things published regarding the great John Hughes and much of it since that somewhat tragic day earlier this month when the news of his untimely passing spread. I thought I would share with you some of my favorites that I have come across. There is even more out there that I found very touching, but these are some of the ones that I felt touched by the most. Hope you enjoy them, too...
First, I have seen this link recommended several times, but it is worth reading if you have not already done so. It is a blog posting from a girl who was pen pals with John Hughes. It is well written and very touching. Here is the link: http://wellknowwhenwegett here.blogspot.com/2009/08/sincerely-joh n-hughes.html" title="http://wellknowwhenwegett here.blogspot.com/2009/08/sincerely-joh n-hughes.html" target="_blank"http://wellknowwhenwegett here...
Next, I have a couple video tributes that I enjoy very much. They celebrate some of John Hughes' work in a fitting way. First is one titled "Directed by John Hughes" which is almost 9 minutes long, but thoroughly enjoyable all the way through...
Then there is another titled "Through the Eyes of John Hughes" which is about 5 and a half minutes and set to the amazing song "Don't You (Forget About Me)." Great stuff...
Then
there were a couple of the eulogy postings similar to the one I did, but written in a way that I felt summarized some of my own feelings. The first is from one of the best 80s blogs out there, Stuck in the 80s, where Steve Spears posted "The lesson of John Hughes: Life moves pretty fast. You don't stop and look around once in a while, you could miss it." You can click on that link to read that short one.
There is a website dedicated to John Hughes called The John Hughes Files that I have always thought was very well done. The editor of that site, Scott Collins, wrote a piece called "My Hero: A Tribute to John Hughes 1950-2009" and I found that to be very touching as well. You can click on that link to read that longer one and you can also visit other sections of that website for more John Hughes information while you are there.
Lastly, I will give you an interview conducted on the Fox Business Network of all places with Ben Stein of all people. Stein expressed his feelings about John Hughes in such an impressive way and in a way that I totally related to. I could not possibly express some of those thoughts better than Stein does in this short interview, so I thought it would be great to share it with you as the conclusion for this issue...

I read this quote from

Hughes in an interview he did back in the 80s, "Most of my material is about life getting changed or realizing something. Ferris says, Life moves pretty fast - if you don't stop and look around, you could miss it. That's the thing I most fear - missing my life." Hopefully by taking a step back out of the public eye over the past years, he was able to avoid that fear. Leaving us at just 59 years old does not seem fair to him or to us.
Once again, Rest in Peace John Hughes. Thank you for all you gave us and left us with. He brilliantly chose the Simple Minds song "Don't You (Forget About Me)" for The Breakfast Club. I don't think I will ever forget about John Hughes and the impression his films made on me.
That's what I have for this issue of Kickin' it Old School. Thanks as always for reading. If you are interested in reading any of my other 80s related issues, please click there for a summary of those. You can also always click on the Archives in the upper left hand column or use the Google Search Box at the top of the right hand column to find any other issues you may have missed. If you are a fan of Kickin' it, PLEASE CLICK ON THE FACEBOOK LOGO in the upper right hand column. This will take you to the Fan Page where I ask you to then click on "Become a Fan". Even if you are not a Facebook member yet, please consider joining and registering as a fan at that page. You can also now follow Old School on Twitter by clicking on the FOLLOW ME ON TWITTER LOGO also in the upper right hand column. This will take you the page and you can just click on the box that says "Follow". Let other 80s fans know about it as well! Peace and much love.
Check this out: Here is a photo which is titled "AWARENESS" and it makes me chuckle every time I look at it. Notice in the background that something is watching him and I am thinking it is not all that happy about the situation. Part two of this picture likely includes some hoof marks on the back of this guy's head or possibly some antlers shoved where the sun don't shine...

Quote of the day: "I think he made a better connection with young people than anyone in Hollywood had ever done before or since." -Ben Stein talking about John Hughes (in the video above)
"Dear Mr. Vernon, we accept the fact that we had to sacrifice a whole Saturday in detention for whatever it was we did wrong. But we think you're crazy to make an essay telling you who we think we are. You see us as you want to see us... In the simplest terms, in the most convenient definitions. But what we found out is that each one of us is a brain... and an athlete... and a basket case... a princess... and a criminal. Does that answer your question?... Sincerely yours, the Breakfast Club."