This is the 32nd official issue of my 80s Movie Trailer of the Week feature I call "Preview Review." As usual, these issues (like the Flashback Videos) will not include the customary "Check this out" or "Quote of the day" sections at the end like normal issues of Kickin' it Old School usually do.

Today (August 29, 2010) is the 71st birthday of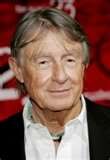 director & screenwriter Joel Schumacher. He wrote the screenplay for 1976's Car Wash and the movie adaptation for 1978's The Wiz. His film directorial debut was 1981's The Incredible Shrinking Woman starring Lily Tomlin. He co-wrote and directed 1985's St. Elmo's Fire and directed 1987's The Lost Boys. You would think this issue would be about one of those iconic teen films, but I have already done The Lost Boys and I will save St. Elmo's Fire for another time.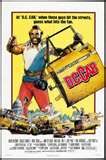 This issue is on another film directed and co-written by Schumacher, the much less popular and much less iconic 1983 ensemble comedy D.C. Cab. The ensemble includes Mr. T, Max Gail (of Barney Miller fame), Adam Baldwin, Gary Busey, Bill Maher, Paul Rodriguez and Marsha Warfield among many others. They all are a motley group of misfit cab drivers who, despite many different personalities, come together for a common purpose in the end. Here's an original trailer for D.C. Cab...

This movie does have its moments, but don't get me wrong, it is by no means a good movie.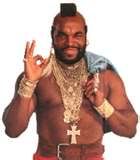 I think it left an impression on me because I saw it when it first came out on video in 1984 (when I was just 11 years old) despite it being rated R. I was a big fan of Mr. T after his role as "Clubber Lang" in Rocky III and his role as "B.A. Baracus" on The A-Team. At that time, I would've have watched anything that Mr. T did. In fact, this made the film controversial at the time since it used Mr. T heavily in promotion and his popularity with children did not seem appropriate for an R-rated film. Either way, I have seen this movie more times than I would like to admit.
Here is a video of some of the movie's highlights set to the soundtrack song "The Dream (Hold On To Your Dream)" by Irene Cara, who also appears in the film herself...

The main character is "Albert Hockenberry" played by Adam Baldwin who I remember first as "Ricky Linderman" in 1980's My Bodyguard. In his role as "Dell," Gary Busey shows the initial signs of the craziness that seemed to have become part of his real personality. One of my favorite characters, the role of "Tyrone" was played by Charlie Barnett. He seemed like a funny dude, but other than a recurring role on Miami Vice as "Noogie" he never really did much else. Back in 1980, it is rumored that he almost was chosen to be part of the cast of Saturday Night Live but lost his spot to none other than Eddie Murphy. I was sad to find out that Barnett died of AIDS in 1996. D.C. Cab is funny in sort of a Police Academy kind of way (which I also enjoy), but a step below (if that is possible). It is worth watching if you never have, but be sure to keep your expectations low. It might not be one of Joel Schumacher's proudest achievments.
Schumacher would go on to direct Flatliners (1990), Falling Down (1993), two Grisham novel adaptations in The Client (1994) & A Time To Kill (1996), and take over the Batman franchise with Batman Forever (1995) and Batman & Robin (1997). He continues to direct and produce films today, though to me his most memorable movies were from the 80s.
That's all for another issue of Kickin' it Old School. Thanks as always for reading. If you are interested in reading any of my other 80s related issues, please click there for a summary of those. If you want to see the past issues of Preview Review, just type that into the Google Search Box at the top of the right hand column and it should give you a list of all of them. You can also always click on the Archives in the upper left hand column or use the Google Search Box at the top of the right hand column to find any other issues you may have missed. If you are a fan of Kickin' it, PLEASE CLICK ON THE FACEBOOK LOGO in the upper right hand column. This will take you to the Fan Page where I ask you to then click on the "Like" button. Even if you are not a Facebook member yet, please consider joining and registering as a fan at that page. You can also follow Old School on Twitter by clicking on the FOLLOW ME ON TWITTER LOGO also in the upper right hand column. This will take you the page and you can just click on the box that says "Follow". I am sending daily 80s tweets, so sign up to get those. Let other 80s fans know about it as well! Peace and much love.