This is the 33rd official issue of my 80s Movie Trailer of the Week feature I call "Preview Review." As usual, these issues (like the Flashback Videos) will not include the customary "Check this out" or "Quote of the day" sections at the end like normal issues of Kickin' it Old School usually do.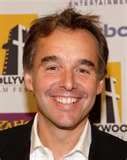 Today (September 10, 2010) is the 52nd birthday of director, producer & screenwriter Chris Columbus. He really rose to fame after directing Home Alone (1990) which was written by the great John Hughes, but he did have some significant contributions to 80s cinema as well. Columbus worked for Steven Spielberg's Amblin Productions and wrote 1984's Gremlins and adapted Spielberg's story into a screenplay for 1985's The Goonies. I have already published a Preview Review issue on The Goonies, so click on that link if you have not read that one yet, and I am sure I will do one on Gremlins at some point.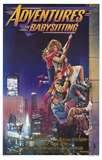 Columbus made his directorial debut with 1987's Adventures in Babysitting. This film stars the lovely

Elisabeth Shue as 17-year-old "Chris Parker". I have been infatuated with Shue since the moment I saw her in The Karate Kid as mentioned in a special issue I did on her and her 80s film roles. The film follows "Chris" who agrees to babysit two kids (played by Keith Coogan & Maia Brewton) after her boyfriend cancels their date. Her best friend (played by Penelope Ann Miller) calls her in a panic needing someone to come to the city to pick her up. With no other options, "Chris" hesitantly agrees to come get her and has to bring the kids along. On the way, a tire blows out on the car and then the "adventures" really begin. Here's an original trailer for Adventures in Babysitting...

The opening sequence of Adventures in Babysitting ranks on my Best Singing Scenes from 80s Movies list (with a link to watch it there).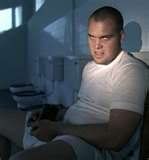 The film also includes a younger Bradley Whitford as the creepy jerk boyfriend, Anthony Rapp as the best friend of Coogan's character and Vincent D'Onofrio as the garage owner. Interestingly, D'Onofrio is best known (now also for Law and Order Criminal Intent) for his role as "Pvt. Pyle" in Stanley Kubrick's Full Metal Jacket which was actually released in the same year (1987). D'Onofrio looks very different in each film since he looks muscular in Adventures, but gained nearly 70 pounds to play the role in Full Metal Jacket.
Adventures in Babysitting was the first PG-13 rated film released by a Disney film division,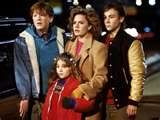 though I just watched it recently and it is quite tame. A television series pilot was done in 1989, but it was not picked up to run by a network. Now, a sequel is reportedly planned for possible release in 2012 (at least it is a sequel and not a remake!). The film's story is pretty ridiculous based on the dangerous and unreal circumstances the kids find themselves in, but that's not unusual for 80s movies, especially teen comedies. Anybody who has ever babysat can appreciate the craziness for sure. The child actors (Coogan, Brewton and Rapp) all do a nice job and I will watch Elisabeth Shue do anything. Adventures in Babysitting is aimed at young teenagers, but is an enjoyable late-80s teen comedy for most everyone.
Since Home Alone in 1990, Columbus has also directed and/or produced other hit films like Home Alone 2: Lost in New York (1992), Mrs. Doubtfire (1993), Stepmom (1998), Rent (2005), three of the Harry Potter films, both Fantastic Four films and both Night at the Museum films. He has become one of the most successful filmmakers of this generation and continues writing, directing and producing films today. No matter how many blockbusters he produces now, I will always remember him best for the films he wrote and directed back in the 80s.
That'll do it for another issue of Kickin' it Old School. Thanks as always for reading. If you are interested in reading any of my other 80s related issues, please click there for a summary of those. If you want to see the past issues of Preview Review, just type that into the Google Search Box at the top of the right hand column and it should give you a list of all of them. You can also always click on the Archives in the upper left hand column or use the Google Search Box at the top of the right hand column to find any other issues you may have missed. If you are a fan of Kickin' it, PLEASE CLICK ON THE FACEBOOK LOGO in the upper right hand column. This will take you to the Fan Page where I ask you to then click on the "Like" button. Even if you are not a Facebook member yet, please consider joining and registering as a fan at that page. You can also follow Old School on Twitter by clicking on the FOLLOW ME ON TWITTER LOGO also in the upper right hand column. This will take you the page and you can just click on the box that says "Follow". I am sending daily 80s tweets, so sign up to get those. Let other 80s fans know about it as well! Peace and much love.