This is the 47th official issue of my 80s Video of the Week which I call "Flashback Videos." As a reminder, these issues will not include the usual "Check this out" or "Quote of the day" sections at the end like normal issues of Kickin' it Old School usually do.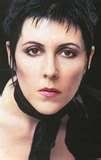 Today (September 18, 2010) is the 48th birthday of Joanne Catherall who is one of the two female vocalists (the brunette) in the British synth pop new wave band The Human League.
Her and her best friend, Susan Ann Sulley (the blonde), were discovered back in 1980 at the age of 18 by Philip Oakey who is the lead singer and founding member of The Human League. The three have been together ever since. Catherall and Oakey actually were a couple, dating for the first 10 years, but would split amicably in 1990 remaining friends and colleagues. The band gained major attention with their 1981 single "Don't You Want Me" which was a UK #1 song, but also became a U.S. #1 single after the video received heavy airplay on a new cable channel called MTV.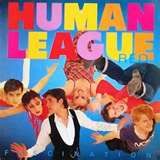 They also had major success with the 1983 single "(Keep Feeling) Fascination" which would reach #2 on the UK charts and #8 on the U.S. Billboard Hot 100. It did, however, reach #1 on the U.S. Hot Dance Music/Club Play chart in July of 1983 knocking Men Without Hats' "Safety Dance" out off the top of that chart. This week's Flashback Video is "(Keep Feeling) Fascination" by The Human League...

If that song sounds especially familiar it is probably due to its use in commercials for the new Verizon Samsung Fascinate phone. I'm not crazy about 80s songs being commercialized, but I do get a warm feeling getting to hear snippets of them unexpectedly while watching TV. Here is one of the commercials using The Human League's hit song...

Since forming, The Human League have released nine studio albums, 26 singles (including eight UK Top 10 singles with two #1 singles in the U.S. & UK) and have sold more than 20 million records worldwide. Their last #1 single is probably my favorite song by the group. It was 1986's "Human" which was actually written and produced by Jimmy Jam and Terry Lewis. Though they have not released a new studio album since 2001, The Human League recently signed a new recording contract and continue to record and play live all over the world. For me, they will always have a couple of the best songs of the entire 80s decade.
That's all for another issue of Kickin' it Old School. Thanks for reading. If you are interested in reading any of my other 80s related issues, please click there for a summary of those. If you want to see the past issues of Flashback Videos, just type that into the Google Search Box at the top of the right hand column and it should give you a list of all of them. You can also always click on the Archives in the upper left hand column or use that Google Search Box to find any past issues or topics you may have missed. If you are a fan of Kickin' it, PLEASE CLICK ON THE FACEBOOK LOGO in the upper right hand column. This will take you to the Fan Page where I ask you to then click on the "Like" button. Even if you are not a Facebook member yet, please consider joining and registering as a fan at that page. You can also follow Old School on Twitter by clicking on the FOLLOW ME ON TWITTER LOGO also in the upper right hand column. This will take you the page and you can just click on the box that says "Follow". Even though the blog only updates a couple times a week, I try to send out daily 80s tweets. Let other 80s fans know about it as well! Peace and much love.