Top 10 lists used to be a regular feature here on Kickin' it Old School. Interviews have sort of dominated my content lately and hopefully you have been enjoying those as much as I have. I still have many Top 10 lists just waiting to be published and here is another one that I was reminded of recently after reading a list published by my friends over at Popdose of their Greatest Cover Songs of All-Time.

I just so happened to have my list of my favorite cover songs from the 80s. These are songs released in the 80s that, whether you realized it or not, were originally performed by another artist. Some cover songs are great versions of a particular song, but some are just great songs no matter who sings them. In general, cover songs are often looked down upon, but history has proven to include some great ones. The list of great ones is much longer than you would expect. Some of the most popular include "Respect" by Aretha Franklin, "Twist and Shout" by The Beatles, "All Along the Watchtower" by Jimi Hendrix, "With a Little Help From My Friends" by Joe Cocker, "Hurt" by Johnny Cash, "I Will Always Love You" by Whitney Houston and "Hallelujah" by Jeff Buckley to name just a few. The 80s had its fair share of good ones with a few great ones sprinkled in as well. So without further ado, here is OLD SCHOOL'S TOP 10 COVER SONGS OF THE 80s (+ Bonus 30)

39. "Can't Get Used To Losing You" (1980) by The Beat. Original artist: Andy Williams (1963)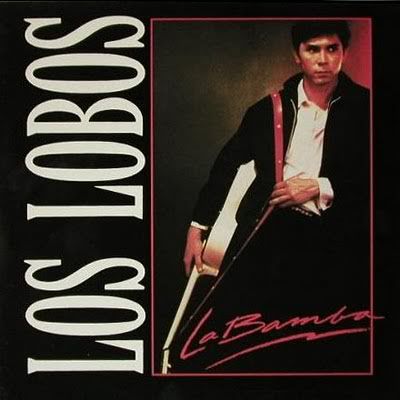 38. "La Bamba" (1987) by Los Lobos. Original artist: Mexican folk song most famously by Ritchie Valens (1958)
37. "Venus" (1986) by Bananarama. Original artist: Shocking Blue (1969)
36. "You Keep Me Hangin' On" (1986) by Kim Wilde. Original artist: The Supremes (1966)
35. "Sweet Jane" (1988) by Cowboy Junkies. Original artist: The Velvet Underground (1970)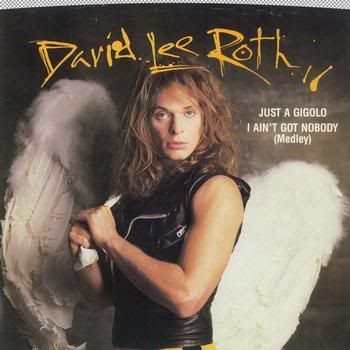 34. "Just a Gigolo/I Ain't Got Nobody" (1985) by David Lee Roth. Original artist: Louis Prima (1957). Honorable mention goes to "California Girls" (1985) also by David Lee Roth originally by The Beach Boys in 1965.
33. "Gloria" (1982) by Laura Branigan. Original artist: Italian song by Umberto Tozzi (1979)
32. "Everybody Needs Somebody To Love" (1980) by The Blues Brothers. Original artist: Solomon Burke (1964)
31. "The Tide Is High" (1980) by Blondie. Original artist: The Paragons (1967)
30. "We've Got Tonight" (1983) by Kenny Rogers & Sheena Easton. Original artist: Bob Seger & the Silver Bullet Band (1978)
29. "Got My Mind Set On You" (1987) by George Harrison. Original artist: James Ray (1962)
28. "Get It On (Bang a Gong)" (1984) by Power Station. Original artist: T-Rex (1971)
27. "Cum On Feel the Noize" (1983) by Quiet Riot. Original artist: Slade (1973)
26. "Sea of Love" (1985) by The Honeydrippers. Original artist: Phil Phillips (1959)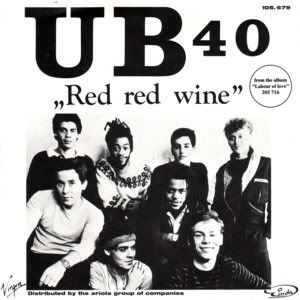 25. "Red Red Wine" (1983) by UB40. Original artist: Neil Diamond (1968)
24. "Puttin' on the Ritz" (1983) by Taco. Original artist: Irving Berlin. Be sure to check out my interview with Taco.
23. "I've Done Everything For You" (1981) by Rick Springfield. Original artist: Sammy Hagar (1978)
22. "Superstar/Until You Come Back To Me" (1983) by Luther Vandross. Original artist: Delaney & Bonnie ("Superstar" 1969) and Stevie Wonder ("Until You Come Back To Me" 1967). Honorable mention goes to "If This World Were Mine" (1982), a Luther Vandross duet with Cheryl Lynn originally by Marvin Gaye and Tammi Terrell in 1967.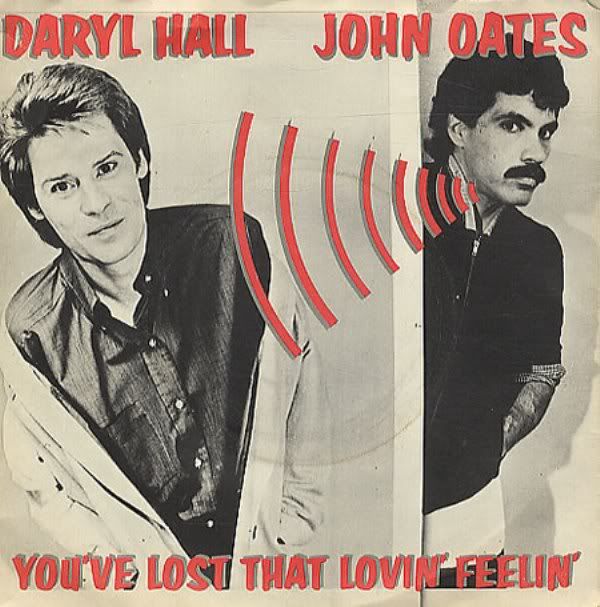 21. "You've Lost That Lovin' Feelin'" (1980) by Hall & Oates. Original artist: The Righteous Brothers (1964)
20. "Always On My Mind" (1987) by Pet Shop Boys. Original artist: Brenda Lee (1972), but most notably Elvis Presley also in 1972.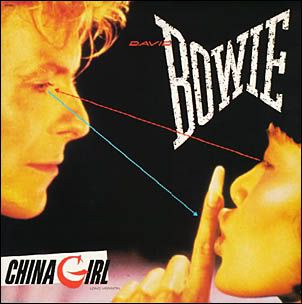 19. "Kiss" (1988) by Art of Noise with Tom Jones. Original artist: Prince (1986)
18. "China Girl" (1983) by David Bowie. Original artist: Iggy Pop (1977)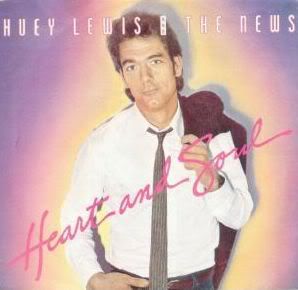 17. "Heart and Soul" (1983) by Huey Lewis & the News. Original artist: Exile (1981)
16. "Jacob's Ladder" (1988) by Bruce Hornsby & the Range. Original artist: Huey Lewis & the News (1986), though the song was actually originally written by Bruce Hornsby.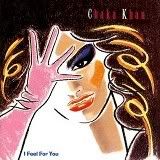 15. "I Feel For You" (1984) by Chaka Khan. Original artist: Prince (1979). Discussed in my interview with David Frank who played on this song.
14. "I Didn't Mean to Turn You On" (1985) by Robert Palmer. Original artist: Cherrelle (1984). Honorable mention to "You Are In My System" (1983) also by Robert Palmer originally by The System in 1982.
13. "Some Guys Have All The Luck" (1984) by Rod Stewart. Original artist: The Persuaders (1973)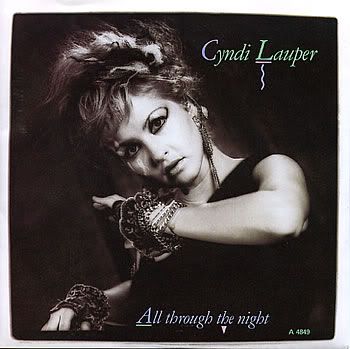 12. "All Through the Night" (1984) by Cyndi Lauper. Original artist: Jules Shear (1983)
11. "Der Kommissar" (1982) by After the Fire. Original artist: Falco (1981)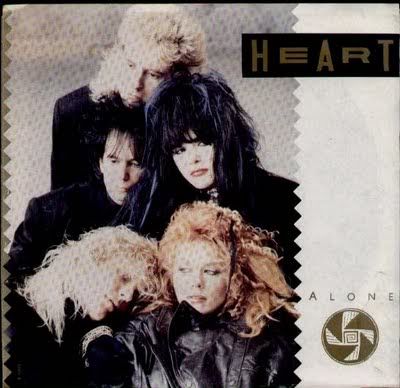 10. "Alone" (1987) by Heart. Original artist: I-Ten (1983). You may be interested to know that it was also recorded by John Stamos in his role as Gino Minelli, on the original soundtrack of the CBS sitcom Dreams in 1984. Be sure to check out my interview with Billy Steinberg who co-wrote "Alone" and performed it in I-Ten.
9. "You Can't Hurry Love" (1982) by Phil Collins. Original artist: The Supremes (1966)
8. "I Love Rock n' Roll" (1981) by Joan Jett & the Blackhearts. Original artist: Arrows (1975). Honorable mention to "Crimson and Clover" also by Joan Jett originally by Tommy James & the Shondells in 1968.
7. "If You Don't Know Me By Now" (1989) by Simply Red. Original artist: Harold Melvin & the Blue Notes (1972)
6. "Greatest Love of All" (1986) by Whitney Houston. Original artist: George Benson (1977)
5. "Walk This Way" (1986) by Run-DMC.
Original artist: Aerosmith (1975). Aerosmith had many hits in the 70s including "Walk This Way", which had reached #10 on the Billboard Hot 100 in 1977, but had fallen way out of the spotlight during the early 80s. The Run-DMC cover served to confirm rap's mainstream appeal and resurrected Aerosmith's career by introducing them to a new generation. The new version charted higher on the Billboard Hot 100 than the original version, peaking at #4 in the summer of 1986 becoming the first rap song to crack the top 5. The landmark collaboration catapulted Run-DMC into mainstream stardom and would influence rap music for years to come as well as paving the way for future rap/hip-hop singles to have pop success. The song's crossover success helped the Raising Hell album go triple platinum and reach #3 on the Billboard album chart. It is a monumental song in music, not to mention pop culture, history.

4. "Hazy Shade of Winter" (1987) by The Bangles.
Original artist: Simon & Garfunkel (1966). Written by the great Paul Simon, the original reached #13 on the Billboard Hot 100 back in 1966. The Bangles had been performing the song at live shows for quite a while before they chose to record and release it on the Less Than Zero soundtrack in 1987. This version was very different from the original as you might expect being produced by Rick Rubin with a harder edge rock sound and removing most of the bridge section. When released as a single in November 1987, it became a huge hit, surpassing the popularity of the original version, peaking at #2 on the Billboard Hot 100.

3. "Always Something There To Remind Me" (1983) by Naked Eyes.
Original artist: Lou Johnson (1964). The song, written by Burt Bacharach and Hal David, was first recorded by Dionne Warwick as a demo in 1963, but not originally released until Lou Johnson in 1964 whose version reached #49 on the Billboard Hot 100 that summer. Also, Michael McDonald actually made his recording debut singing lead vocal on a 1968 single version by the Del-Rays. Then almost 20 years after Johnson's original, Pete Byrne and Rob Fisher covered it and released it as their first single in January of 1983. It would peak at #8 on the Billboard Hot 100 in June and is one of my favorites from the entire 80s decade.

2. "Everytime You Go Away" (1985) by Paul Young.
Original artist: Hall & Oates (1980). Be sure to check out my interview with Paul Young where he discusses his biggest hit. The song was written by Daryl Hall and originally recorded for his 1980 Hall & Oates album Voices. It was not released as a single by Hall & Oates and most were not aware of the song until Paul Young released his version in February of 1985 and on his The Secret of Association album. The song reached the top of the Billboard Hot 100 on July 27, 1985 and is another one of my favorites of the decade.

1. "Tainted Love" (1981) by Soft Cell.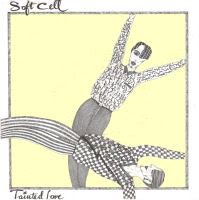 Original artist: Gloria Jones (1965) - Many do not even realize that this iconic song which is so connected with the 80s decade was actually a cover song. Soft Cell's version is drastically different from the original and was released in July of 1981. It quickly climbed the UK charts and reached #1 by September as well as reaching #1 in 16 other countries. It took a little longer to catch on in the U.S. entering the Billboard Hot 100 in January of 1982 and taking 19 weeks to even reach the top 40. It would only peak at #8, but would spend a then record-breaking 43 weeks on the chart. It would be the only pop hit for Soft Cell and ranks highly on VH1's 100 Greatest One Hit Wonders list. It is immediately recognizable by the opening "bink bink" beat and has to be considered one of the most memorable and representative songs of the decade.

There's my list. I included the videos for the top 5, but you can surely find all of the others on YouTube as well as many of the original versions. Are there any cover songs from the 80s that you feel I have overlooked? If so or if you'd rank any differently, please leave them in the comments section below or on Facebook. A couple songs would've made the list, but were actually released in the late 70s like "Take Me To The River" (1978) by Talking Heads, "(I Can't Get No) Satisfaction" (1977) by Devo, "You Really Got Me" (1978) by Van Halen, and "Got To Get You Into My Life" (1978) by Earth Wind & Fire. There were a couple that just missed on the other side being in the early 90s like "Nothing Compares 2 U" (1990) by Sinead O'Connor, "Hard To Handle" (1990) by The Black Crowes, "Knockin' On Heaven's Door" (1991) by Guns n' Roses, "Once Bitten Twice Shy" (1990) by Great White, "Everybody Knows" (1990) by Concrete Blonde and "Signs" (1990) by Tesla. I could also publish my list of my favorite cover versions of original 80s songs. They say that imitation is the sincerest form of flattery, so in many cases these covers (even though most are not imitations by definition) are a testament to the originals. As I said at the beginning, some cover songs are great versions of a particular song, but some are just great songs no matter who sings them.
That does it for another issue of Kickin' it Old School. Thanks so much for reading. If you are interested in reading more of my Top 10 lists, please click there for a summary. If you are interested in reading any of my other 80s related issues, please click there for a summary of those. You can also always click on the Archives in the upper left hand column or use the Google Search Box at the top of the right hand column to find any other issues you may have missed. If you are a fan of Kickin' it, PLEASE CLICK ON THE FACEBOOK LOGO in the upper right hand column. This will take you to the Fan Page where I ask you to then click on the "Like" button. Even if you are not a Facebook member yet, please consider joining and registering as a fan at that page. You can also follow @OldSchool80s on Twitter by clicking on the FOLLOW ME ON TWITTER LOGO also in the upper right hand column. This will take you the page and you can just click on the box that says "Follow". I am sending daily 80s tweets, so sign up to get those. Let other 80s fans know about it as well! Peace and much love.
Check this out: Thanks to slashfilm.com, I was made aware of this awesome video by Matt Mulholland performing an a capella version of the skateboard chase scene in Back to the Future. All audio is replaced by a one man audio multi-track and the result is pretty slick. Hope you enjoy...

Quote of the day: "Art begins in imitation and ends in innovation." -Mason Cooley