Top 10 lists used to be a regular feature here on Kickin' it Old School. Interviews have sort of dominated my content lately and hopefully you have been enjoying those as much as I have. I still have many Top 10 lists just waiting to be published and here is another random one that has been patiently waiting its turn.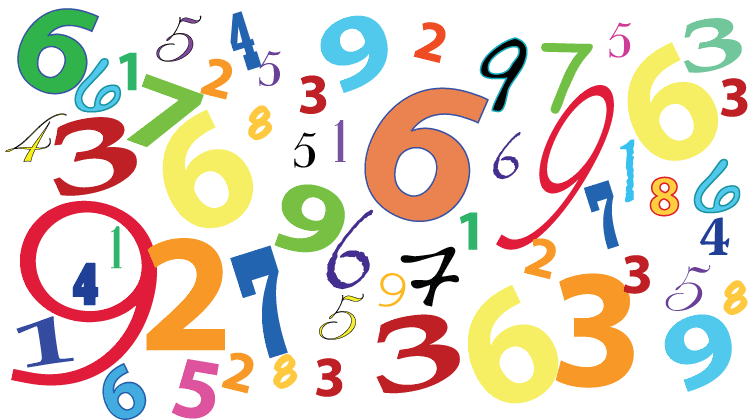 Everywhere you look there are numbers. Whether it's a date, address, price, time, quantity, speed limit, phone number, age... numbers are all around us. So it's not surprising that numbers appear in many song titles. Go ahead, start thinking of songs with numbers in the title. The list should start flowing quickly. The title of one of my all time favorite songs, "One" by U2, is simply a number. That song is from 1991, but there are quite a few from my favorite decade of the 80s which include a number in the title. Those numbers appear in many forms sometimes even replacing another word like "2" instead of "to" or "4" instead of "for". I have narrowed down my list to that decade, so here is OLD SCHOOL'S TOP 10 SONGS OF THE 80s WITH NUMBERS IN THE TITLE (+ Bonus 20):
30. "19" (1985) by Paul Hardcastle
29. "Five Minutes of Funk" (1984) by Whodini
28. "Two Tribes" (1984) by Frankie Goes To Hollywood
27. "'65 Love Affair" (1981) by Paul Davis
26. "With One Look (The Wildest Dream)" (1985) by Rupert Hine sung by Cy Curnin & Jamie West-Oram of the Fixx from the Better Off Dead soundtrack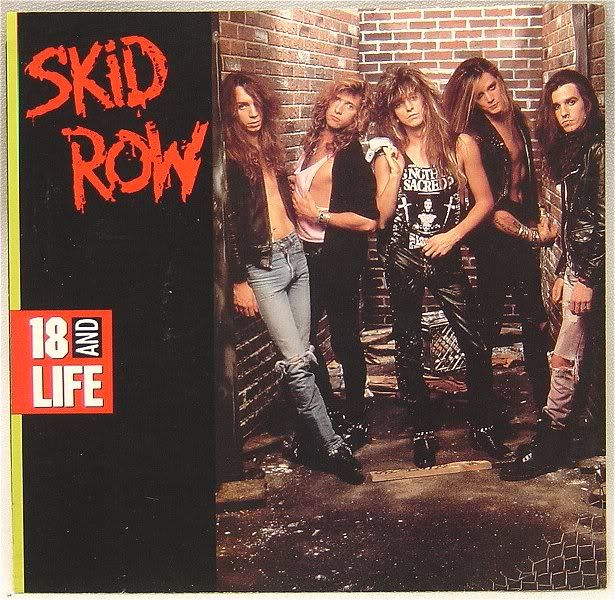 25. "18 and Life" (1989) by Skid Row
24. "1-2-3" (1988) by Miami Sound Machine
23. "I'll Tumble 4 Ya" (1983) by Culture Club
22. "I Can't Drive 55" (1984) by Sammy Hagar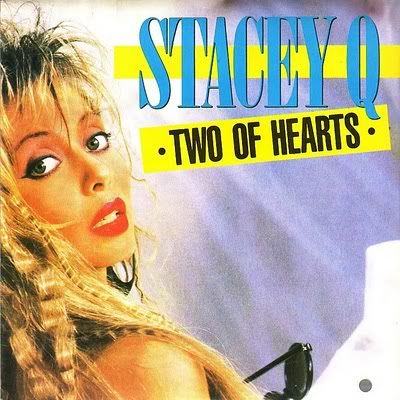 21. "Two of Hearts" (1986) by Stacey Q
20. "Two To Make It Right" (1980) by Seduction
19. "Two Hearts" (1988) by Phil Collins
18. "9 to 5" (1980) by Dolly Parton
17. "Goody Two Shoes" (1982) by Adam Ant
16. "Edge of Seventeen" (1981) by Stevie Nicks
15. "99 Luftballons" (1983) by Nena
14. "Seven Bridges Road" (1980) by Eagles which is a live cover of the 1969 Steve Young song on their Eagles Live album
13. "One Heartbeat" (1987) by Smokey Robinson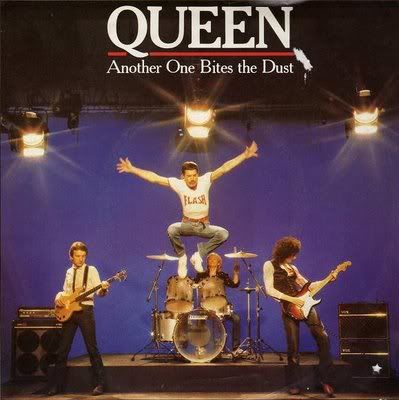 12. "Another One Bites the Dust" (1980) by Queen
11. "Breaking Us In Two" (1982) by Joe Jackson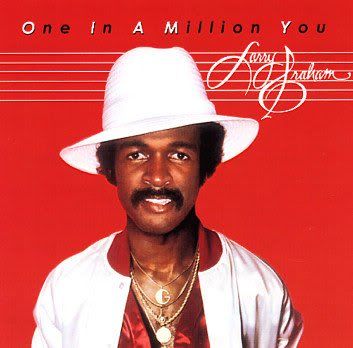 10. "One In a Million You" (1980) by Larry Graham
9. "Just The Two Of Us" (1981) by Grover Washington Jr. & Bill Withers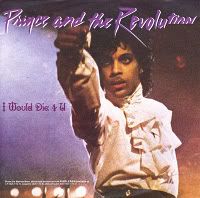 8. "I Would Die 4 U" (1984) by Prince
7. "2000 Miles" (1983) by The Pretenders
6. "Love Plus One" (1982) by Haircut 100
5. "867-5309/Jenny" (1981) by Tommy Tutone -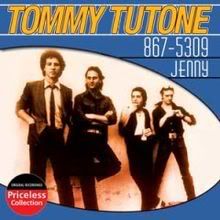 The single was released in November of 1981 and would end up peaking at #4 on the Billboard Hot 100. There are discrepancies, but co-writer of the song, Alex Call, confirms that both the phone number and person were just made up. Just think of how many times that phone number has been called and someone has asked to speak to Jenny. Many people think that Tommy Tutone is the name of the singer, but it is just the name of the band. The lead singer's name is Tommy, but his last name is Heath. The band's original name was Tommy and the Tu-tones, but would later be shortened to just Tommy Tutone.

4. "One Thing Leads To Another" (1983) by The Fixx -
This song was released on the London-based band's 1983 album, Reach the Beach, and peaked at #4 on the Billboard Hot 100 in November of that year. It was produced by the great Rupert Hine and features Cy Curnin on lead vocals. The song received lots of radio airplay and the video was in heavy rotation during the early years of MTV which probably helped make it one of my favorites especially from the early part of the decade.

3. "It Takes Two" (1988) by Rob Base & DJ E-Z Rock -
The platinum-selling single is certainly one of the most successful and popular hip-hop/rap songs of the 80s. It was produced by Teddy Riley and samples heavily from Lyn Collins' 1972 song "Think (About It)" including a lyric sung by her and the iconic James Brown "Woo, yeah!" drum break which she originated as well. It is not uncommon to hear people be able to recite at least the entire first verse of this song. I'll get you started, "I wanna rock right now. I'm Rob Base and I came to get down."...

2. "1999" (1982) by Prince -
The title track from the 1982 album of the same name, it remains one of Prince's most popular songs. When first released as a single, it did not even make it into the Top 40 in the U.S., however after "Little Red Corvette" hit the Top 10, "1999" was re-promoted and this time peaked at #12 on the Billboard Hot 100. The premise of the song is that the apocalypse would take place in the year 2000 which seemed so far away when the single was originally released. It certainly received a resurgence that year for millennium celebrations and continues to be popular over a decade later. Rolling Stone ranked the song #212 on their list of the 500 Greatest Songs of All Time.

1. "Summer of '69" (1985) by Bryan Adams -
Written by Adams and Jim Vallance, it was the fourth single released from the album Reckless in June of 1985. Surprisingly, the song only peaked at #5 on the Billboard Hot 100, but continues to be a favorite for many. There are discrepancies regarding the intended meaning of "69" in the song. Adams himself has come out more recently stating, "A lot of people think it's about the year, but actually, it's more about making love in the summertime. It's using '69 as a sexual reference." This contradicts what Adams has said previously and what co-writer Vallance has said as well. It's one of those mysteries that may never really get solved, but either way the song will remain one of the most loved rock songs of the 80s.

There's my list. I included the videos for the top 5, but you can surely find all of the others on YouTube. Are there any 80s songs with numbers in the title that you feel I have overlooked? If so or if you'd rank any differently, please leave them in the comments section below or on Facebook. The numbers "two" and "one" appeared on the list the most with nine and eight song titles respectively. If we were doing album titles instead, Van Halen would likely dominate with 1984, 5150 and OU812 all being released in the 80s. Numbers are all around us and song titles are certainly no exception. Well at least now you will remember 30 songs from the 80s that prove it.
That does it for another issue of Kickin' it Old School. Thanks so much for reading. If you are interested in reading more of my Top 10 lists, please click there for a summary. If you are interested in reading any of my other 80s related issues, please click there for a summary of those. You can also always click on the Archives in the upper left hand column or use the Google Search Box at the top of the right hand column to find any other issues you may have missed. If you are a fan of Kickin' it, PLEASE CLICK ON THE FACEBOOK LOGO in the upper right hand column. This will take you to the Fan Page where I ask you to then click on the "Like" button. Even if you are not a Facebook member yet, please consider joining and registering as a fan at that page. You can also follow @OldSchool80s on Twitter by clicking on the FOLLOW ME ON TWITTER LOGO also in the upper right hand column. This will take you the page and you can just click on the box that says "Follow". I am sending daily 80s tweets, so sign up to get those. Let other 80s fans know about it as well! Peace and much love.
Check this out: One of the most quoted lines from the original Star Wars comes as some Stormtroopers are searching for R2D2 and C3PO outside of Mos Eisley spaceport. After they stop the landspeeder and it looks like they are busted, Obi-wan takes care of it with a jedi mind trick. A quick wave of his hand and the statement, "These aren't the droids you're looking for" and they are allowed on their way with a "move along." Well, I have come across some humorous photos related to that scene and I wanted to share some with you. Enjoy!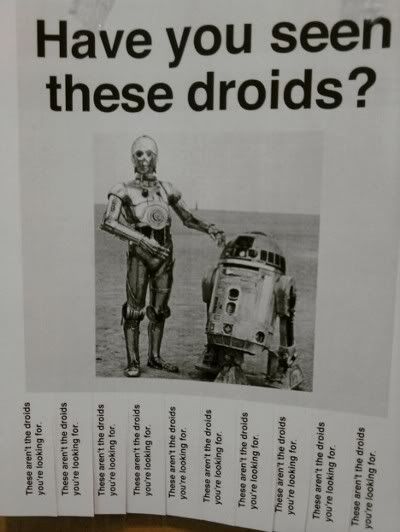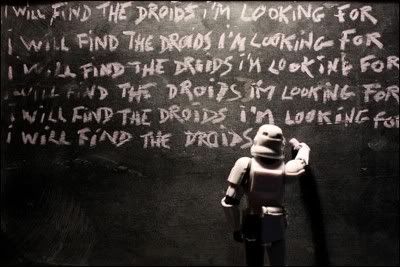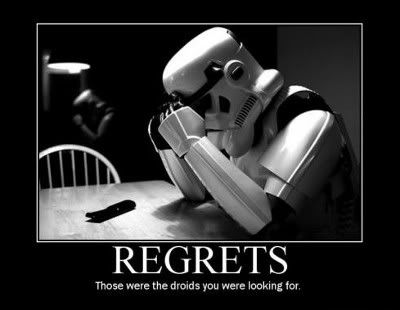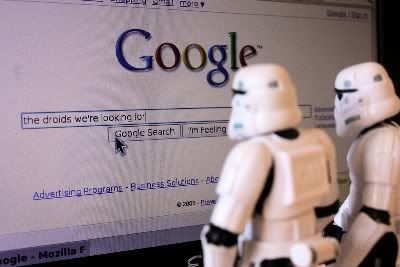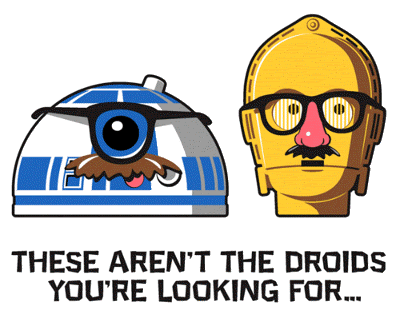 Quote of the day: "A good decision is based on knowledge and not on numbers." -Plato