Each December, I do special issues remembering my most memorable holiday songs, television specials, commercials and movies from the 80s. This year I am going to start with my holiday issue on a Christmas song. Last year's holiday song issue was on Wham!'s "Last Christmas" and the two years prior were on the first A Very Special Christmas album from 1987 and "Do They Know It's Christmas" by Band-Aid respectively. I highly recommend you go back and enjoy those holiday classics again. This year, I have not posted as many "Flashback Videos" issues because of all of the interviews I have been privileged to do, but that is what this will be. Since this is a special holiday issue, I will include the usual "Check this out" and "Quote of the day" sections at the end, though normally Flashback Video issues do not.

For this issue I am going to highlight a song which is not a traditional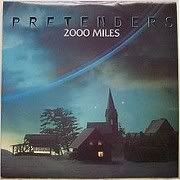 Christmas song and is not necessarily even a specifically Christmas song at all for that matter. It does mention Christmas in the lyrics and seems to be even more poignant during the holidays, but it is a song that I can listen to any time of year. In fact, I would even consider it one of my favorite songs. The song I am celebrating is "2000 Miles" by The Pretenders.
The single was released in November of 1983 and would later be included on the band's 1984 album Learning to Crawl.
It was the first single and album by the new Pretenders line-up reconstituted after the deaths of Pete Farndon and James Honeyman-Scott. New members Robbie McIntosh and Malcolm Foster joined Chrissie Hynde and Martin Chambers to fill out the quartet.
In June of 1982, The Pretenders held a band meeting which resulted in the dismissal of Farndon due to his drug use [he'd die in April of 1983 drowning in a bathtub due to passing out after a heroin overdose]. Ironically, just two days after Farndon was kicked out of the group, Honeyman-Scott was found dead of heart failure caused by cocaine intolerance at just the age of 25. Many interpret the lyrics of "2000 Miles" to refer to a long-distance longing by two forlorn lovers who are forced to be apart and especially miss each other over the holidays. That is somewhat accurate, but it is reported that the song which was written by Hynde is really about missing Honeyman-Scott, her deceased band mate and friend. This month's Flashback Video is "2000 Miles" by The Pretenders...

Anybody who has ever missed anybody can likely identify with this song (though the video is admittedly a little odd). This song always seems to get my emotions stirring. Maybe it is Chrissie Hynde's wonderfully haunting vocal. Maybe it is the simple melody or unassuming lyrics. Here are the lyrics to "2000 Miles" by The Pretenders...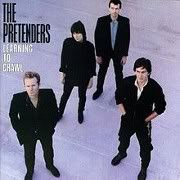 He's gone two thousand miles
It's very far
The snow is falling down
Gets colder day by day
I miss you
The children will sing
He'll be back at Christmastime
In these frozen and silent nights
Sometimes in a dream you appear
Outside under the purple sky
Diamonds in the snow sparkle
Our hearts were singing
It felt like Christmastime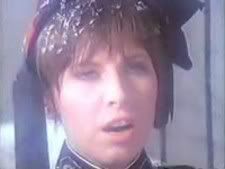 Two thousand miles
Is very far through the snow
I'll think of you
Wherever you go
He's gone two thousand miles
It's very far
The snow is falling down
Gets colder day by day
I miss you
I can hear people singing
It must be Christmastime
I hear people singing
It must be Christmastime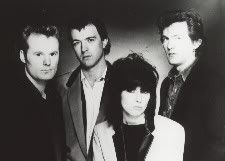 Maybe it is a combination of all those ingredients and more. Whatever the reason, I just know that I love this song and especially so over the holidays. The single never officially charted in the U.S. back then, but it did reach #15 in the UK. The Pretenders would later record another of my beloved holiday hymns when their version of "Have Yourself a Merry Little Christmas" was included on the 1987 charity album A Very Special Christmas. I love that holiday classic no matter who sings it, but The Pretenders' version is one of my favorites probably for many of the same reasons I love "2000 Miles". And, knowing me, it certainly doesn't hurt that they are both from the great decade of the 80s.
That's all for this holiday issue of Kickin' it Old School. Thanks as always for reading. If you are interested in reading any of my other 80s related issues, please click there for a summary of those. If you want to see the past issues of Flashback Videos, just type that into the Google Search Box at the top of the right hand column and it should give you a list of all of them. You can also always click on the Archives in the upper left hand column or use the Google Search Box at the top of the right hand column to find any other issues you may have missed. If you are a fan of Kickin' it, PLEASE CLICK ON THE FACEBOOK LOGO in the upper right hand column. This will take you to our page where I ask you to then click on "LIKE". You can also follow @OldSchool80s on Twitter by clicking on the FOLLOW ME ON TWITTER LOGO also in the upper right hand column. This will take you the page and you can just click on the box that says "Follow". I am sending daily 80s tweets, so sign up to get those. Let other 80s fans know about it as well! Peace and much love.
Check this out: This time of year, it is not uncommon to exhibit amazing displays of holiday spirit in the form of Christmas lights on the outside of your home. Do you have a neighbor that goes a little overboard? Do you lack the energy or resources to create your own car-stopping display? Well, here is an idea which does not appear to be altogether original, but would still make me chuckle if I drove by and saw it. I present to you: exterior illumination for the lazy and/or uninspired...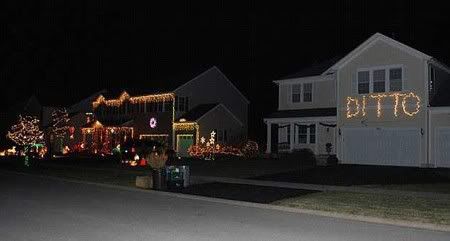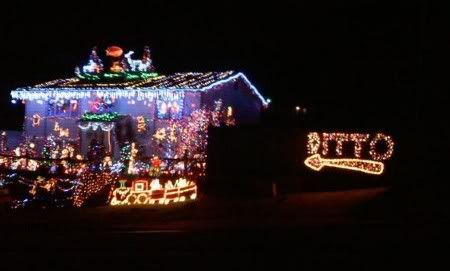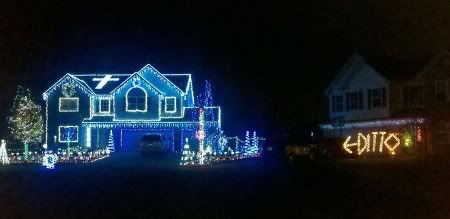 Quote of the day: "It is Christmas in the heart that puts Christmas in the air." -W. T. Ellis