In my continuing mission to celebrate the awesomeness of the 80s, I want to shine a deserving light on some work being done in this decade but with a connection to the 80s. Now I don't claim to be a professional book reviewer, but I do feel qualified to share my opinions on a book and allow you to decide whether it's right for you. I do not anticipate partaking in any negative reviews. I only intend on sharing my recommendations which I feel that you may appreciate as much as I do.

I recently had the pleasure of reading The Pursuit of Cool, a new novel by Robb Skidmore. A book review is supposed to address the merit, style and content of the material.
I have to say that The Pursuit of Cool is totally righteous in all three of those departments. I didn't go to college in the 80s myself. I went to college in the 90s, but I love the 80s and this book helped me experience what I imagine college in the 80s to be like. It felt like I could've been reading a John Hughes movie if he would've tackled the college years. The novel is fittingly filled with 80s pop culture references ranging from Combat Rock to Cheryl Tiegs and from R.E.M. to Repo Man.
I knew about the 80s references going in, so I had a feeling I would enjoy the book. What sort of surprised me was just how much I enjoyed it. It went deeper than the 80s love. It was the well-developed characters and the idea of chasing down that immutable, indefinable and ever-changing adjective known as "cool". The tagline on the back cover reads, "A novel that uniquely captures the 1980s". I feel that certainly is an accurate description and the main reason many of you reading this right now will want to buy this book for yourself. I fully endorse The Pursuit of Cool just as much (if not more) for the skill at which the author, Robb Skidmore, tells this tale as I do for the wonderful references of the era that it takes place in. Though it is that special era of the 80s that gives the story and characters a little extra distinction for me. If that is enough to make you want to purchase The Pursuit of Cool now, you can head right over to the author's website www.robbskidmore.com for the appropriate links.
Speaking of the author, I also had the opportunity for an interview with Robb Skidmore,
the author of The Pursuit of Cool. What better way to find out a little more about the book than straight from the author himself? His new novel chronicles some of the awesomeness of the 80s, so I say that makes him pretty awesome himself. Here are some selections from my interview with Robb Skidmore...
Q: I know this is your first novel. What else have you done that has led you up to this point?

Robb: I started writing in college, scribbling things in journals. I've done a couple different things for a living and done freelance work but I have always thought of myself as a writer. I've been writing fiction in a serious and constant way since the mid-90s. I started publishing short stories in the late-90s and published a novella last year.
Q: What inspired you to write The Pursuit of Cool?
Robb: I knew early on writing fiction that I wanted to write The Pursuit of Cool. I was inspired by a hundred different things, like the album cover of The Replacements Let It Be, which Lance, the main character, studies in the novel and that triggers some realizations after a devastating breakup at the end of part III. Also, the films of David Lynch, and the career of actor Andrew McCarthy. In a general way, The Pursuit of Cool is what I learned about myself and life in America up until the age of 25. I think writing it was a way for me to understand my youth. A lot of writers write a coming-of-age based on their own experiences as a first novel.

Q: Of course, I love all of the 80s pop culture references. Were those all from personal experience or did you do additional research just for the book? Was it important to you to be sure 80s pop culture had a presence in the story?

Robb: All the references were from personal experience.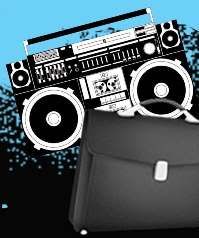 I listened to my cassette/CD collection throughout writing it. Pop culture was crucial to include because it was so bound up in being young in the 80s. So many of the personal choices made - the bands people liked, the way they wore their hair, the movies they emulated, their clothes, their attitude - related to MTV and pop culture, and they were part of a personal formulation. There was no way to define the characters in the novel without including pop culture.
Q: The title is The Pursuit of Cool. Everybody has their own definition of what "cool" is and that is certainly influenced by society, media and the like. What do you consider to be the definition of "cool"? And can it actually be attained or is it something temporary that needs constant pursuit?

Robb: "Cool" means something that is new but catching on with other people and an excitement crawls up inside you when you experience that thing. In the 80s this "cool" as a mass, shared thing was common, like going to a Cure concert as being "cool." Someone independent and iconoclastic, like an artist who lives in a converted church, can also be "cool." It also can mean something astounding, or a person with an unforgettable, rebellious or proudly unique personality.

"Cool" is such an amorphous and fleeting thing, I think it can only be attained temporarily if at all. In the book "cool" represents youthful desire, a longing to feel a certain way about oneself and to fit in and get a type of recognition. But because it is illusive, one can easily be mistaken and it can quickly fall away and become pointless.

Q: Who do you feel will enjoy reading this book and why?

Robb: Readers who like a good story that pulls them in with intriguing characters. Readers who like funny, emotional stories with some romance. Fans of the 80s and music and movie fans, because all of the characters are defined to some degree by these choices. I think Gen X, Gen Y, and Millennials will recognize the pop culture references. There is a universality to the struggle and self-delusion of youth and I think anyone can relate to that. Adult readers of YA might also enjoy it, since it is a coming-of-age story.
Q: Which did you come up with first, the story or the characters?

Robb: The characters came first and the story developed from their desires and interactions and struggles and failings and triumphs.
Q: Tell us a little about the main character of "Lance." Is he drawn from yourself or anybody in particular?

Robb: Lance is a prep school guy who has ten identical pairs of khaki pants.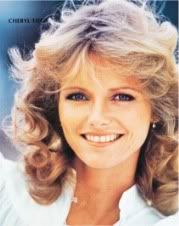 He is from a family of super achievers and is intent on being a big success in college and life. But he is also easily distracted, a procrastinator, and obsessed with music and movies. He thinks he knows what he wants then questions his ambitions when in college he meets a punk rock actor, Ian LaCoss, and a subversive scholar, Charles Boyd. He has an elaborate devotion to model Cheryl Tiegs and a deeply romantic nature and though inept he is sincere and falls in love easily. He desperately wants to understand the feminine other. He's a guy both men and women can relate to. Some of his struggles were inspired by my own, but he is distinct and different from me.

Q: I had a very easy time picturing "Lynn" and there was one sentence that seemed to do it for me. It was when you wrote, "She wore jeans with ankle zippers." Not sure exactly why, but that seemed to immediately establish that character for me. Tell us a little about her and the other female character of "Veronica". What inspired either of them?

Robb: They are composites of girls I knew, but they also have qualities invented for purposes of the story. Lynn Van Oster is a very driven, serious psychology student and a gifted dancer who dominates every dance floor. She's a girl who gets all the guys without really trying. But she is secretly insecure and has bouts of the blues where she isolates and listens to James Taylor and Jim Croce. Veronica Boyer is a gothy feminist who wears vintage clothing and is a summa cum laude student. Kind of a wild child who is fond of ghost pink lipstick. She is always cutting edge, knows all the coolest hangouts and bands and has bumper stickers for Corrosion of Conformity and Misfits on her car. She is not one to be trifled with.
Q: I liked the "Ian LaCoss" character as well. Tell us a little about him and his role within the story.

Robb: Ian has a totally unconventional California hippie New Age background. He is a lady killer, punk rocker, believer in outrageous theories, and an actor. He is fearless and ego driven, but there is some question as whether he is a bit too "out there" for his own good. In a Freudian sense, Ian is all id and he is totally unrestrained, doing and saying everything he wants. Lance Rally is a controlled super ego. Ian's sense of freedom, rebellion and creativity is intoxicating to Lance.
Q: How would you describe the decade of the 80s? What are some of your favorite personal memories from the decade?

Robb: The 80s was a charmed era and a truly great time to be young. The Cold War had stalled into a nonevent and it was a period of peace and prosperity. With no wars to fight, young people had lots of spare time. In 1981, MTV appeared on cable television converters and everybody watched it, constantly. The vibe of the videos, like the 80s in general, was generally happy and celebratory. But the 80s also had a very purposeful, ambitious edge as well. There was a career chic that made achievement and wealth a popular thing.

My favorite personal memories were of attending Emory University, going to concerts, and watching MTV late at night, one video after another, broken up by those strange MTV promos.
Q: "College Rock" is the term that was used in the U.S. to describe 80s alternative rock before the term "alternative" came into common usage. Fittingly, much of the music that is referenced in The Pursuit of Cool would be considered "college rock". What was your favorite music back in the 80s? What were some of your favorite bands/singers? Do you still like that same music today or music from the 80s in general?

Robb: My first music phase was heavily MTV influenced.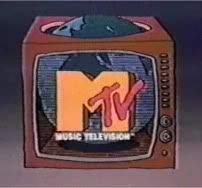 I loved Van Halen, U2, OMD, The Police, The Cars, Devo, Rush and Thomas Dolby. Really I loved everything on early MTV. In the early days it was considered an obscure TV longshot, they only showed videos, and played every video they could find, from wildly avant garde to cheesy, from Laurie Anderson and Art of Noise, to Chilliwack and Twisted Sister. It was such a rich, artistic mix. It was an instant subculture. I particularly liked the English bands, including ABC, Human League, Haircut 100, Bananarama, Adam Ant, Modern English, Dexys Midnight Runners, and The Jam.

Then I got into "college rock" and fell deeply for R.E.M., Violent Femmes, The Replacements and all the English bands: Joy Division, New Order, The Cure and The Smiths.

I still love 80s music and listen to it. The range and quality and originality of music produced in that era I don't think has been surpassed. Though the current indie music scene has opened doors to new and interesting stuff.
Q: As I mentioned earlier, the novel felt to me like it could have been a John Hughes movie if he would've followed some of his characters into college. Were you a fan of Hughes and his work? Did he or it have any influence on your novel either consciously or subconsciously?

Robb: I remember seeing The Breakfast Club

as a teenager and being quite moved. I related deeply with the characters and their struggles. And I felt like it was my life all over the screen. I think John Hughes was a genius because he could take seemingly mundane ideas (five kids in detention on a Saturday, a girl whose sixteenth birthday is forgotten) and make them emotional, important and memorable, while capturing something about the absurdity of life in America. I think Hughes did influence me in that I also think people struggling with ordinary life (which isn't ordinary once you get into it deeply enough) can be intense and worthwhile.
Q: I liked the more original choice of Repo Man that you referenced in the novel. What were some of your favorite movies released during the 80s and why?

Robb: Repo Man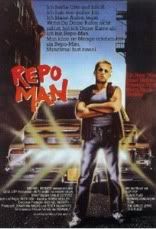 is a fave because it is just a crazy, weird and funny film with aliens landing at the end. I love the scene where Harry Dean Stanton's character is teaching Emilio Estevez's character the ways of repo men and says: "See those people, those are ordinary f**king people, and I hate 'em."

Blue Velvet, also prominent in the novel, had a huge impact on me. I saw it three times in theatres and the music and texture and characters just blew my mind. It made me a David Lynch fan for life. I became quite obsessed, listening to the soundtrack and memorizing dialogue.

Blade Runner is probably my favorite science fiction movie. Visually it is so rich and intriguing. I never tire of watching it. Other favorites include Platoon, Fast Times at Ridgemont High, River's Edge and Cinema Paradiso.

Q: What's next for Robb Skidmore? More novels? Will you continue with the characters from The Pursuit of Cool so we can find out what happens to them?

Robb: I am currently planning a sequel to The Pursuit of Cool which involves Ian LaCoss and his acting career during the 1990s. There is also a futuristic series of novels I am planning that involves humans with wired brains, robots, and the extinction of all wild places on earth.

What an exceptional debut novel for Robb Skidmore! The Pursuit of Cool is certainly deserving of all the praise it is already receiving. I am looking forward to reading his future works. If you want more information on Robb and this outstanding book, be sure to visit his personal website www.robbskidmore.com or if you are already convinced you want to order The Pursuit of Cool, then here are some direct links below that will allow you to do so at a very reasonable price. For the record, I have no direct affiliation with Robb Skidmore other than our mutual admiration of 80s pop culture, but I am very impressed with this effort and wanted to be sure to share it with all of you. Hope you are inclined to support it, too.
Amazon Kindle: www.amazon.com/The-Pursuit-of-Cool-e book/dp/B007RZVKEG
Amazon paperback: www.amazon.com/The-Pursuit-Cool-Robb -Skidmore/dp/0985037903/r ef=tmm_pap_title_0
Barnes & Noble Nook: www.barnesandnoble.com/w/books/1110118545?ea n=2940014495271

That's all for this special issue of Kickin' it Old School. Thanks as always for reading. If you want a summary of all of my Back to the 80s Interviews posted thus far, please click on that link. Be sure you haven't missed any of them. If you are interested in reading any of my other 80s related issues, please click there for a summary of those. You can also always click on the Archives in the upper left hand column or use the Google Search Box at the top of the right hand column to find any other issues you may have missed. If you are a fan of Kickin' it, PLEASE CLICK ON THE FACEBOOK LOGO in the upper right hand column. This will take you to the Fan Page where I ask you to then click on the "Like" button. You can also follow @OldSchool80s on Twitter by clicking on the FOLLOW ME ON TWITTER LOGO also in the upper right hand column. This will take you the page and you can just click on the box that says "Follow". I am sending daily 80s tweets, so sign up to get those. Let other 80s fans know about us as well! Peace and much love.
Quote of the day: "Let your soul stand cool and composed before a million universes." -Walt Whitman
+ Bonus Quote:
"Call me a joker, call me a fool. Right at this moment, I'm totally cool" -Billy Joel from "I Go To Extremes" (1989)